Princess Leia was the first heroine I saw as a child that I really, really liked. She changed the perception of what I thought a princess was and she simply was very cool. Now, in my adulthood, I can look back at all of the times I watched the original trilogy and see her story with new, fresh eyes thanks to these new Star Wars films that have come out. And so today, on this segment of The Defining Moments I'm celebrating all of the incredible moments that have propelled her legend even to this day.
Be warned. Leia's life has been very extensive and so this post is a longread. I thank you for heeding this warning. Enjoy!
1. Giving R2-D2 the Death Star Codes
I still remember the feeling of mystique that surrounded Princess Leia when I saw her for the first time in A New Hope. I had to have been about eight or nine years old and it was amazing seeing her down that hallway with the white hooded dress hiding her appearance. When she removed her hood, revealing her face for the first time, it was an immensely magical moment.
Not only was this moment magical for that reason but it also immediately highlighted who she was as a character. She could've easily escaped with the droids but she chose to stay behind and face Vader and his minions. This instantly showcased her bravery in the face of evil and that incredible quality is what made her so special to her very last scene in The Last Jedi.
2. Mocking Governor Tarkin
Leia was no joke. If she didn't like you she didn't shrug away from letting you know that and that's exactly what she did to Grand Moff Tarkin. She was a captive in the Death Star, she was being led around the scariest bad guy in the universe, Darth Vader, and she was being led to have a talk with Tarkin and yet she didn't quake in the slightest. She was the smallest person in the dark, forbidding room but her brave persona shone as brightly as her white dress. I love that about Leia and it's why she's one of the greatest heroines of all time.
Rarely do you see a woman as strong and resolute as Leia Organa and every scene that she participated in highlighted how strong of a character she was. Unfortunately, despite her mocking of the Grand Moff's stench, she still had to watch as her home planet, Alderaan, was blown to smithereens. That was a devastating blow for her but did she let it show? While she was clearly in anguish on the inside she rarely let her pain be seen on the outside because she's that off the chain.
3. Rescued?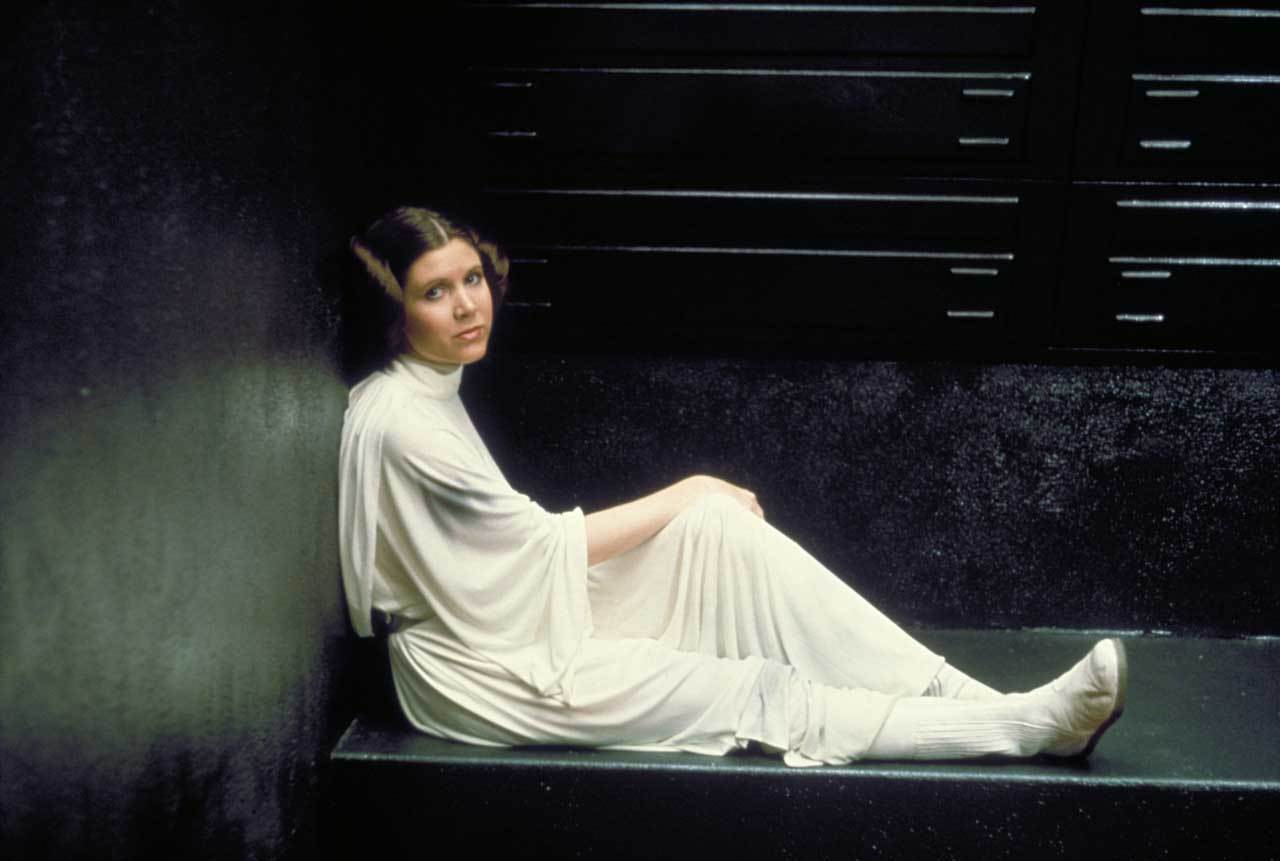 Leia was unknowingly about to be executed but luckily two men and one very large and very hairy alien had come to rescue her. This scene was one of the most important moments of her life, for it was the first time she met Luke Skywalker, Han Solo, and Chewbacca. To her rescuers they thought they had performed a perfect plan for her escape but to her she knew the reality. They had only prolonged her execution.
Because she is just that awesome she took charge, helping them escape the oncoming stormtroopers by taking them down the garbage chute. While it wasn't the most flattering of escape plans it was necessary for them to survive and it's the first time you see Leia as the natural leader that she is.