One of the smaller and less important characters in The Force Awakens was General Hux. He was supposedly the next Tarkin of this new Star Wars trilogy of but he just didn't emit that stern, cold persona that Tarkin possessed so easily. In fact, when I first saw Hux in The Force Awakens I didn't take him very seriously at first. He was awfully young looking to be a general first of all, he tried to adopt a mean looking face but he couldn't really pull it off that well, and he just seemed too animated to me.
I honestly didn't take him seriously until this disturbing Nazi-inspired speech and gathering that transpired halfway through the film. I distinctly remember sitting in that theater actually quietly chuckling as Hux spat hate towards the Republic and spoke of their imminent fall because he looked so silly. And then when they actually destroyed Hosnian Prime and its surrounding systems (I just recently discovered it wasn't Coruscant that they blew up…yay) that's when I realized he wasn't a joke after all. He was just an angrier-than-usual General of the First Order who wanted to see everything good (the Republic and the Resistance) go up in flames. After that there wasn't much more from General Hux because he was such a minor character in the movie. Fast forward to The Last Jedi and he's finally obtained more of a role but it's not the way I would've imagined.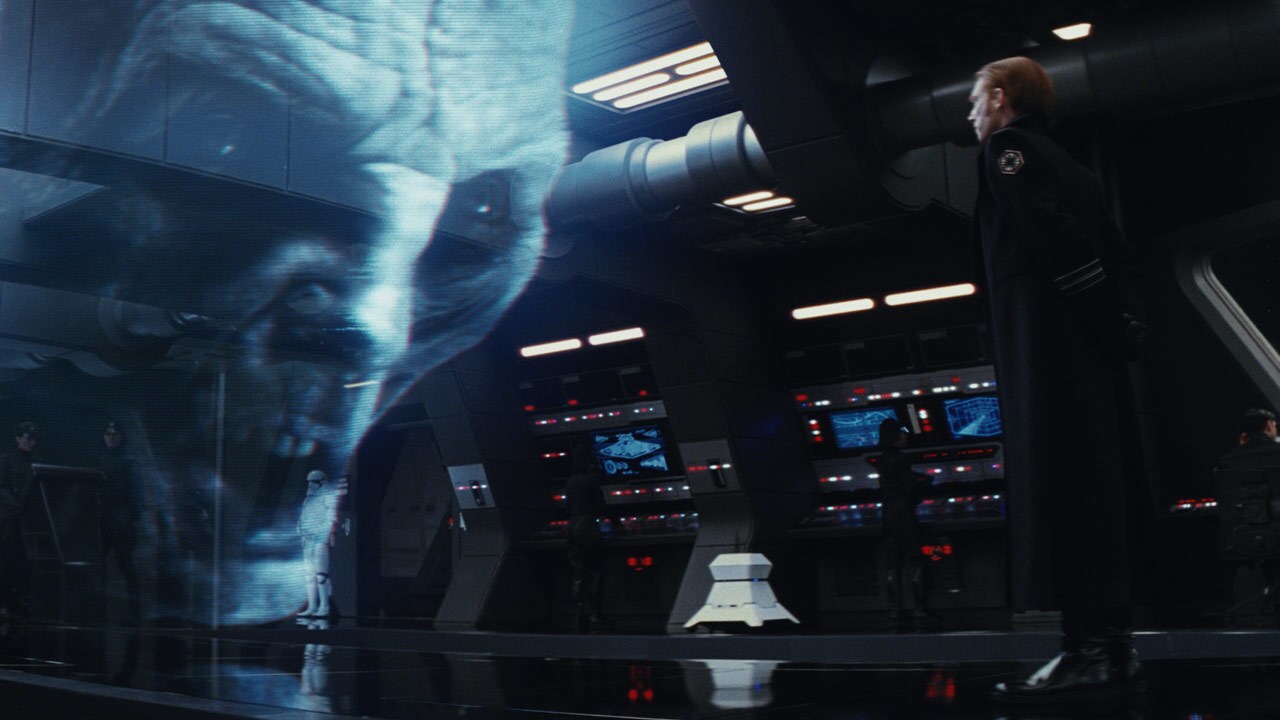 Rian Johnson understood that General Hux wasn't a Tarkin type. In fact, he saw Hux in a funnier sense, like I did, and so he utilized that slightly comedic aspect of the red-haired officer and made General Hux funny in The Last Jedi. And while it, at first, was a startling contrast to his role in the previous film I have to grown to legitimately enjoy his character because of that change.
Hux is a serious guy, there's no doubt about that, but I loved his sarcastic attitude throughout the movie. It made him much more interesting and memorable and I think it really elevated Hux's character. And who doesn't love seeing Hux getting himself into trouble with both Snoke and Kylo Ren throughout the movie? Ha-ha, absolutely hilarious.
I enjoyed Hux in The Last Jedi so much that I'm honestly hoping he returns in Episode IX for some more sarcastic remarks.
I thank you for reading and I hope you have a great day. May the Force be with you.