Star Wars is one of the greatest movie franchises ever made but while it's filled to the brim with exciting, memorable, and iconic characters left and right through all of its movies there have been some characters who have simply gotten lost in the creative process of making these films. And so today I'm going to share with you the ten characters who should've been treated with a lot more love and care. Enjoy!
10. Count Dooku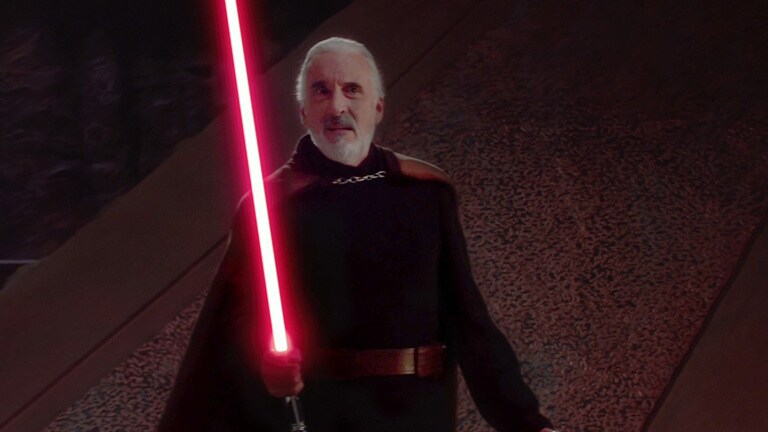 Count Dooku was introduced in the prequel trilogy in the second installment and while he was obviously played by an incredible actor in Christopher Lee George Lucas didn't write the character into the movie correctly. Count Dooku wasn't exactly a believable Sith. When you have characters as scary and intimidating as Darth Maul and his master, Darth Sidious, I kind of expect that frightening aspect in every Sith and Dooku just didn't have that. He was too fancy, too polished for me, and I just couldn't take him seriously. Then he was dead within the first fifteen minutes of the next movie and so there went his extra development. I don't know what Lucas could've done to make Dooku a better character but he was definitely a wasted opportunity for something a lot more epic.
9. Saw Gerrera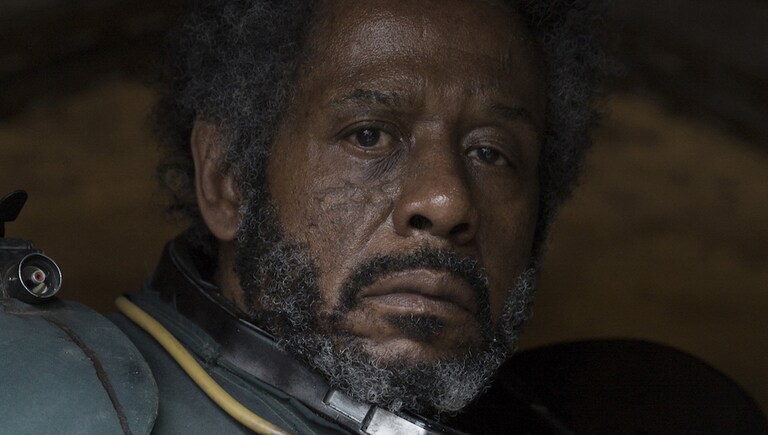 Saw Gerrera was constantly shown throughout the marketing for Rogue One as a major character and yet he was dead within the first fifty minutes of the movie. In fact, he didn't even leave his room throughout nearly all of his scenes except for his first appearance in the film when he saved Jyn from her hideout in her home planet, Lah'Mu. He could've undoubtedly played a larger role in the movie and maybe he did before the infamous reshoots this film underwent but from what the finished product showed us he feels, at times, like a uneccessary block in the middle of the movie.
8. Jango Fett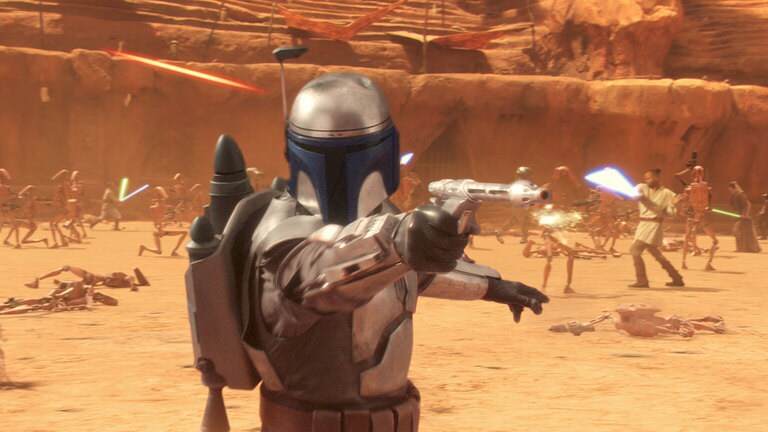 Jango Fett was an awesome character in the midst of a terrible Star Wars movie but he somehow made it work. Every single scene that he was involved in was GREAT and that's amazing considering how lackluster that film was. I think it would've been great if he had somehow survived the Geonosis battle and could've returned in Revenge of the Sith to creat some more ruckus but alas, he was killed off and that's too bad.
7. Director Orson Krennic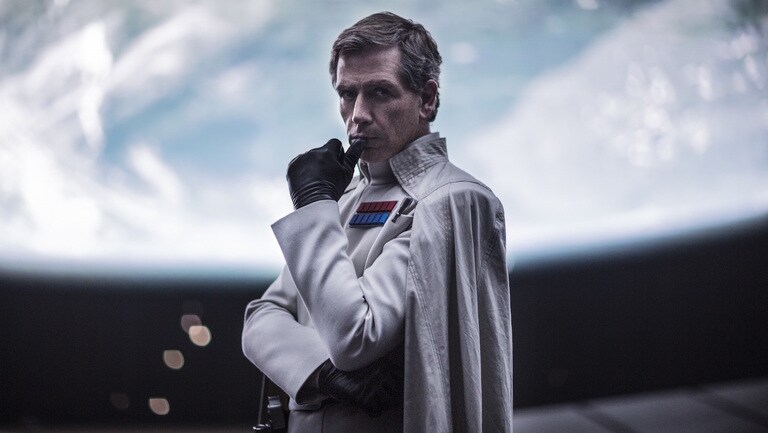 I remember seeing Director Krennic in the first teaser. He was so intimidating as he strode across fiery beaches with that flowing white cape of his and stood in Imperial rooms looking very menacing indeed. I was truly expecting that scary Krennic to be in the movie and come to find out he wasn't as intimidating as he had appeared. In fact, he was a rather lame villain which was a startling contrast to the fellow that I had seen in the commercials and trailers. It was a total waste of what could have been a truly awesome character but at least the movie was still fantastic.
6. Padme Amidala
Senator Padme Amidala, wife of Anakin Skywalker/future Darth Vader and mother of Luke and Leia. Sounds like an awesome character right? Yeah, she sounds like an instant fan favorite but she, unfortunately, wasn't treated with the respect and imagination that she deserved. She was written as a character who spews sappy lines like, "I deeply, deeply love you" (she said to this Anakin right before they were placed to their sentence in the Geonosis Arena) and corny lines such as, "So this is how liberty dies. With thunder's applause" (she says this after Emperor Palpatine tells his speech of how he was attacked by the Jedi and he is going to turn the Republic into the Galactic Empire for their treason.) Padme, in The Phantom Menace, was becoming a character worth rooting for but George Lucas took all of her strength and chucked it out of a window, leaving her as this sappy, smitten senator who just made the prequel trilogy a pain to watch.
5. Maz Kanata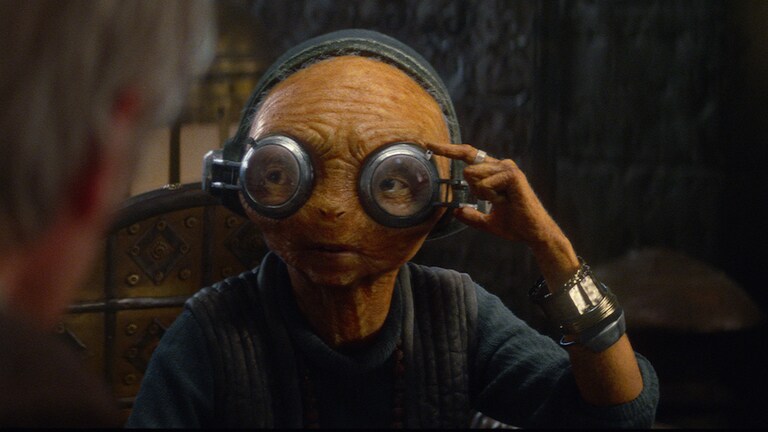 Oh my gosh, Maz! Maz was such an AMAZING character in The Force Awakens. I mean, despite her small involvement in the film she managed to steal the show with her thousand year wisdom and her fascinating inclusion into the movie. When they said she would return in Episode VIII I couldn't be happier. I had literally, in the two years after The Force Awakens, become a Maz Kanata fan. So imagine my surprise when I watched The Last Jedi and found out her role had been reduced to an odd conversation through a hologram about some Master Codebreaker which ended with her flying off in a jetpack! Huh? LucasFilm, really? You're going to treat Maz like that? It felt like a true disrespect to her character and if she returns in Episode IX I'm hoping she'll finally be given the role that she deserves.
4. Darth Maul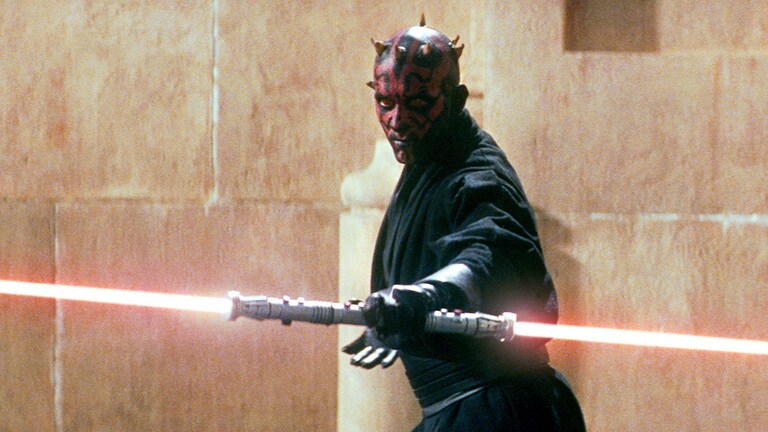 Darth Maul was and still is one of the coolest characters ever made in Star Wars and yet he was wiped out of the prequel equation way before he should've been. George Lucas introduced such an amazing Sith to The Phantom Menace and then killed him off! That's terrible. That's like if they had killed Kylo Ren in The Force Awakens. The thought is unthinkable isn't it? Well, that's what happened to Darth Maul and it's still sad to see. In fact, he was so cool that they revived him in the cartoons because even those Star Wars creators knew he was too awesome to waste like that.
3. Snoke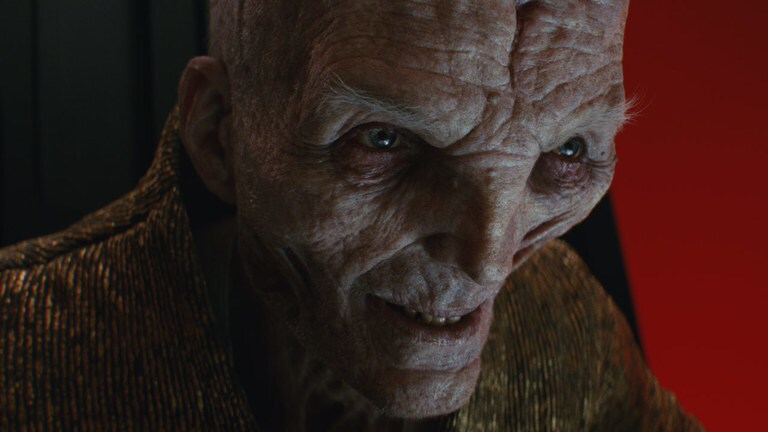 I was fine with the decision to kill off Snoke in The Last Jedi to further Kylo Ren's story, that was awesome, but he just felt like such an awesome character that was totally wasted. For two years straight Star Wars fans were theorizing about his origins and his motivations in the film but then all of that was torn down when he was literally cut out of the film. Here we had this super mysterious character who LucasFilm kept teasing us about and then come to find out they just killed him off. Of course, there might be the chance that he's still alive but I have a hunch that he's legitimately gone.
2. Tallie Lintra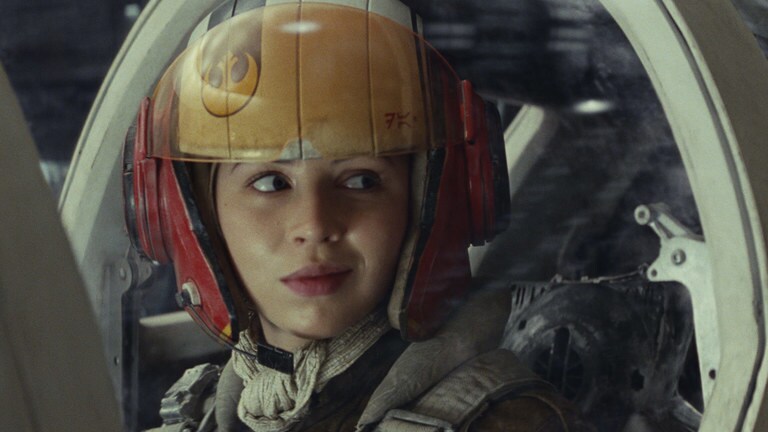 Tallie is, to me, the coolest female pilot in Star Wars (besides Rey of course.) She had a super minor role in The Last Jedi and yet she stole the show with her incredibly cocky attitude and her downright awesomeness. Like J.J Abrams did with Poe, I think they should've let her live and then she could've become another major female character as she helped Poe, Finn, and Rose throughout the rest of the film. That, to me, sounds like such a great idea but alas Rian Johnson had a different vision than mine and the little bit we got to see with Tallie is all we'll ever have with her character. Boo.
1. Captain Phasma
Phasma is hands down in my top five Star Wars villains list because she is that cool and yet in both of the movies that she appeared in she was treated with such a lack of imagination and creativity that it was just startling to witness. Who would make a character that cool and then not use them? That doesn't make sense. Who knows, maybe she'll return in Episode IX but if she doesn't her involvement in this new trilogy will undoubtedly be the most wasted use of a character in the Star Wars franchise.
I thank you for reading and I hope you have a beautiful day.