It's May the 4th (aka Star Wars day) and today it's a celebration of all things Star Wars and so because it is such a celebratory day I'm going to share with you what I think has been the greatest celebration that has happened in a galaxy far, far away. Enjoy!
The Ewok Party
Who doesn't love the Ewok party at the end of Return of the Jedi (especially the original version?) After such an emotional rollercoaster of a trilogy it was nice to see the story end happily with a silly party that can only bring a smile to your face. Now, I'm still not a Ewok fan but it's a pretty happy ending.
The Naboo Ceremony
I've loved the ending of The Phantom Menace since I was a baby and it's undoubtedly my second favorite celebration in Star Wars. I love the music (I'm getting chills just thinking about it) and it's just such a fascinating celebration. And I've always been stunned by Queen Amidala's attire at that part as well. The light pink color, the glorious cape, and her style at that part is just impeccable. I love this ending but there's one celebration that is slightly better.
The Medal Ceremony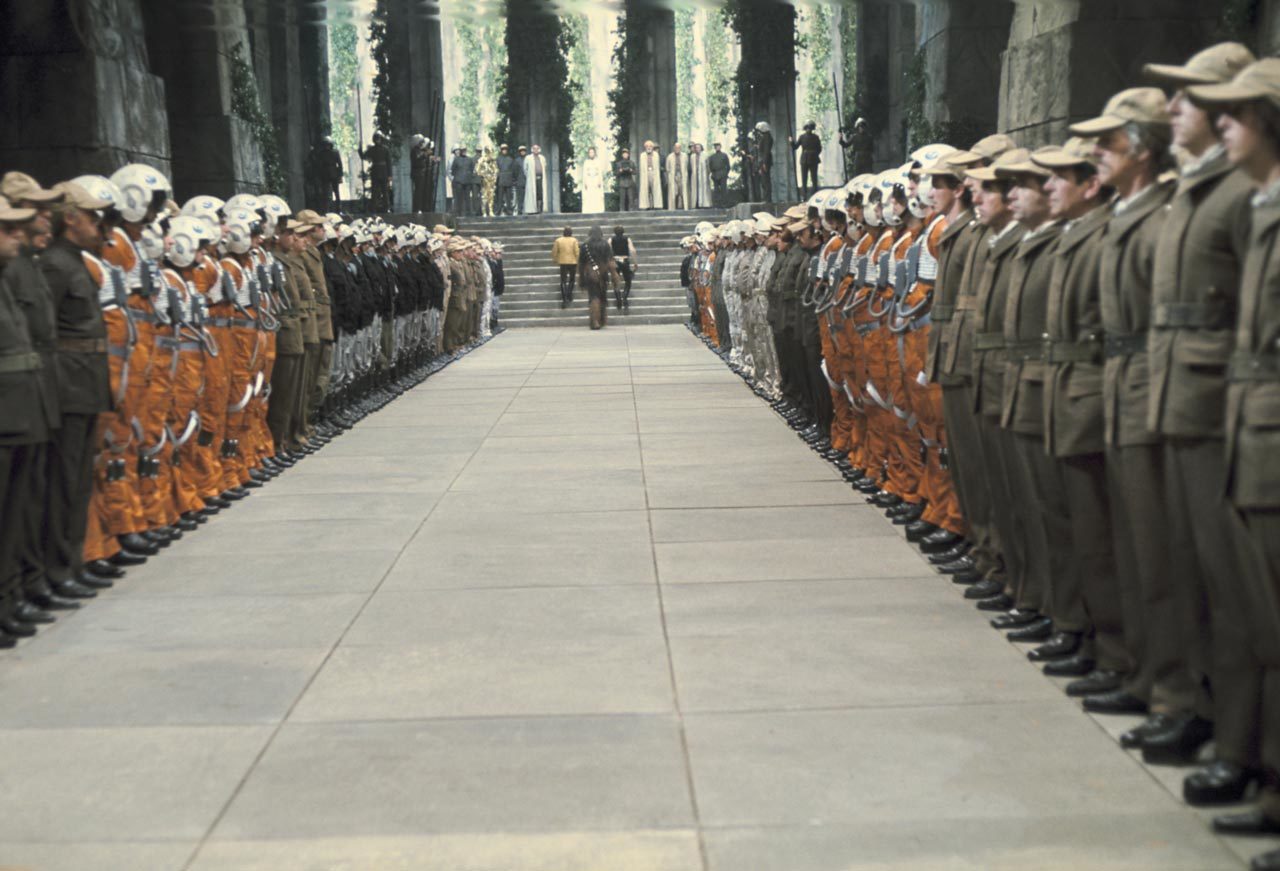 There is no greater celebration in Star Wars better than the iconic medal ceremony at the end of A New Hope. Not only is the music absolutely fantastic and chill-inducing every time but it's just such a perfect fairy tale ending to an already wonderful movie. Every time I see this ending it makes me so happy for the triumphs of the Rebellion against the Empire and it's undoubtedly the best celebration in Star Wars.
So, that's the celebration that I love the most in Star Wars. It's Star Wars day, it's time to watch the movies, it's time to get your Star Wars nerdism on, and the moment has arrived for all Star Wars fans to start getting ready for Solo: A Star Wars Story because tickets are on sale and that's awesome! I thank you for reading and I hope you have a beautiful day. May the 4th be with you. 🙂