I have loved Star Wars since I was a little girl during the days when the only woman I could look up to in a Star Wars film was Queen/Senator Padme Amidala, a woman who was reduced from being a no-nonsense leader to a sappy, damsel-in-distress who was utilized into the films only to further Anakin's fall to the dark side. When I finally saw the original trilogy it was like a breath of fresh air meeting Princess Leia's fiery, strong-willed character that didn't even let intimidating villains such as Darth Vader make her bat an eye. But I was still in a dilemma. Here were these six films that had countless major male characters and only one main woman in each trilogy. It was such a bad disparity that in the Family Guy special of Return of the Jedi they joked that the only women in the galaxy was Leia and Mon Mothma.
Disney has since fixed that problem by adding more and more strong female characters of all shapes, sizes, and ethnicities in their various films, tv shows, and games. So today I'm going to share the list of all of the incredible women that have become the new forces driving this incredible franchise forward for a new generation of Star Wars fans. Enjoy!
Rey
When Disney created this new trilogy that would kickstart a brand new dawn for Star Wars they could've easily placed a man at the helm like the two previous trilogies but they decided to go a different route and make Rey the new face of Star Wars. The thought of a woman being the new Luke was the last thing in my mind so imagine my surprise when I watched The Force Awakens for the first time and I found out Rey was the one who was going to be destined to be the next new hope. I couldn't have been happier! My jaw practically dropped when she Force pulled Luke's lightsaber out of the ground, ignited it, and stood ready to fight Kylo Ren like a Jedi.
When the movie ended with her finding Luke Skywalker on that cliff and the film insinuating that the legendary master would be the one to train her to become a Jedi I was legitimately overwhelmed with happiness.
Since then she has only grown stronger with the Force and has cemented herself even further as the new hope of the galaxy because she is officially now the last Jedi. When we see her again in Episode IX her journey, I'm sure, will lead to a rather satisfying ending that'll be worthy of her awesomeness. 🙂
General Leia Organa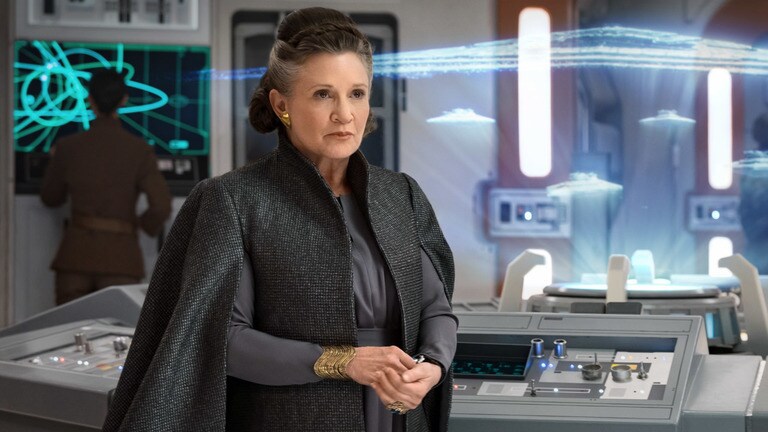 When Leia Organa returned in The Force Awakens she had been given a worthy title upgrade as she became General Leia rather than the former Princess Leia. Not only was it awesome to see Leia again but to find out that she was now the General of the Resistance was an even cooler development that showed the increasing importance of women in Star Wars.
Captain Phasma
Another first in Star Wars was the inclusion of the first female villain who debuted in The Force Awakens. She wasn't ever given the opportunity to shine as brightly as the other male villains but just to have her play a role in the various movies and books shows that there will undoubtedly be more female Star Wars villains in the future.
Star Wars: Rebels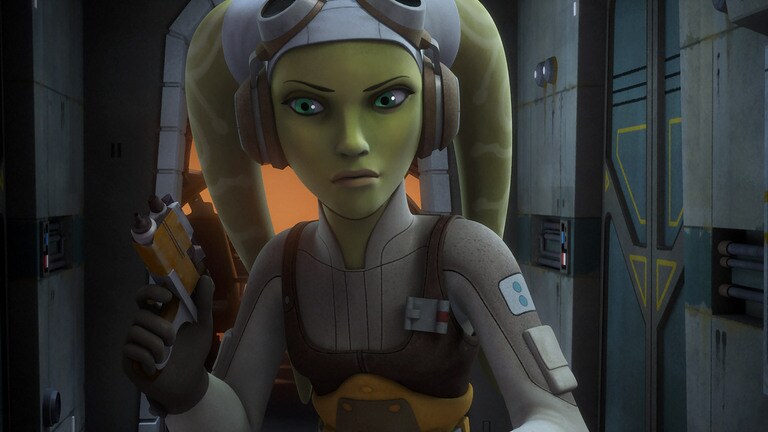 In the Star Wars: Rebels series they brought some more strong women to the fold by introducing fascinating characters like Hera Syndulla, a captain of her ship and crew aboard the Ghost.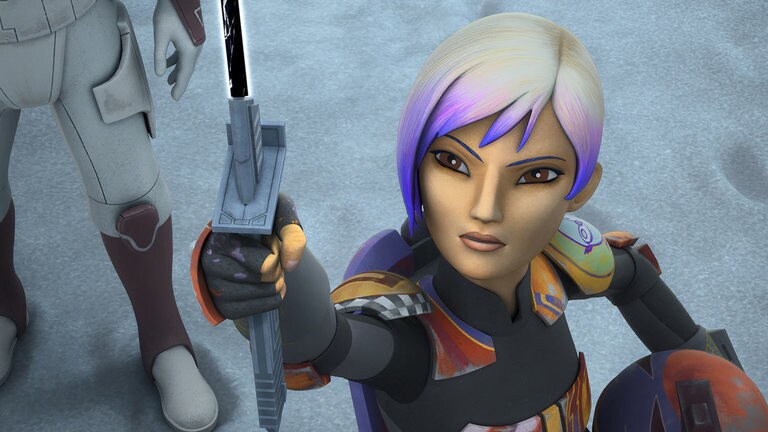 And Sabine Wren, a colorful character whose Mandalorian past and determination against the Empire brought an inspiring spirit to the rebels that were part of Hera's Ghost crew.
Jyn Erso
In Rogue One the character that led the rebels to victory as they stole the Death Star plans wasn't a man as I would've expected but rather a woman in Jyn Erso. She was the daughter of the Imperial scientist who created the superweapon to the Death Star and her determination to make things right and end the tyranny gripping the galaxy was what led her to succeed in completing a mission that was deemed impossible. Yes, a woman did that and it showed how strong women can get things done. Awesome!
The Last Jedi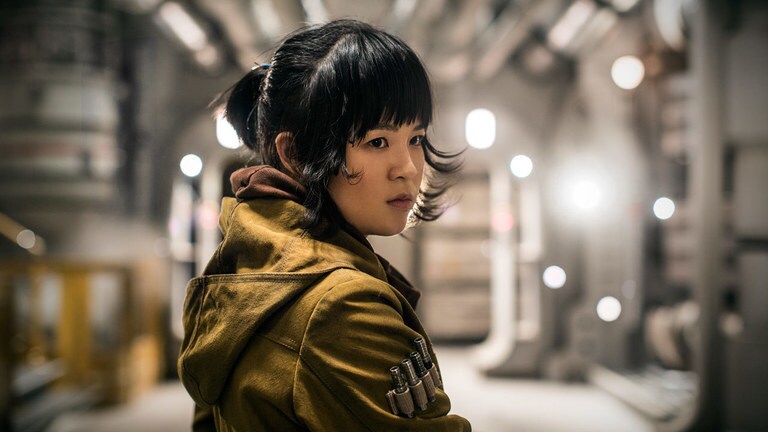 Two more women were brought into the Star Wars universe thanks to Rian Johnson's vision of continuing that trend of heroic females. Rose became a new major character as she joined Finn on a mission to save the Resistance. On that mission we were shown her resourcefulness and her immense ability for goodness, helping to show Finn what it meant to fight for the Resistance rather than to run away to hide in the Outer Rim and ignore the cries of suffering throughout the galaxy.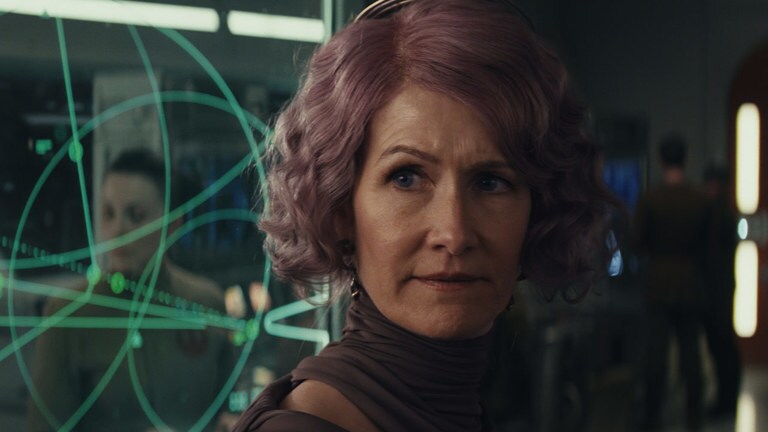 And Vice Admiral Holdo was yet another blaring example of what a strong-willed woman can make happen in the face of war. Her plan to save the Resistance was brilliant but thanks to a certain hot-headed pilot and his friends her extraordinary idea wasn't able to succeed. But did she stand by and allow the Resistance to be wiped out? No. She sacrificed herself, saving the Resistance, and in the process destroyed half the First Order fleet. Admiral Holdo was definitely awesome.
Solo: A Star Wars Story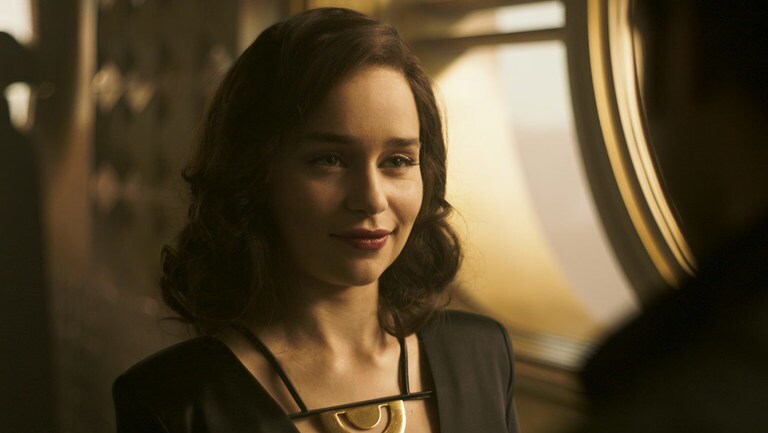 And yet more fascinating female characters are being brought forth in the form of Qi'Ra, a shady femme fatale that knows how to meld into her criminal environment. The only one who knows her true identity is Han Solo and that should be an interesting storyline in the film.

Then there's Val, the first major black woman to appear in a Star Wars film. I don't know much about her but I do know this. She's a remarkable shot, she's levelheaded which makes her perfect for dangerous heists, and she's awesome. End of discussion. 🙂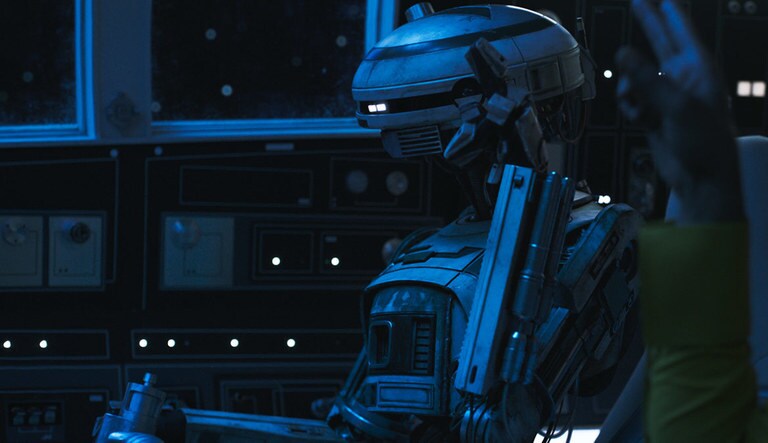 And then there's L3-37, the first major female droid ever to appear in Star Wars which seems kind of ridiculous considering how many droids there have been. I didn't even realize there weren't any female droids until they introduced her in Solo: A Star Wars Story and I couldn't be more excited.
And the long list of women keeps extending with rumors of two more female leads apparently being cast for Episode IX. LucasFilm has started searching for women between 40-50 to play the role of a woman named "Mara." Now before this information gets you in a tizzy I don't believe this is actually referencing the Legends character, Mara Jade who was the wife of Luke Skywalker in that ancient canon. Of course, it could actually be Mara Jade and it's a different version of the fan favorite considering that she probably wouldn't be Luke's wife but I'm still excited to see this new character, whoever she may be.
The second female lead who sounds like she will play a major role in this next film is a woman named Caro. LucasFilm is looking for ethnic actresses between the ages of 18-26 which definitely sounds like a character who would be a perfect fit to join the ranks of Rey, Finn, Poe and Rose in their fight against the First Order. Not only is it exciting to think that there will be another major woman to stand alongside the likes of Rey (or Kylo Ren) but to think that it will be another woman of color is even more exciting.
Some people are thinking this mysterious Caro lady could be the daughter of Lando Calrissian which would be SO awesome. Not only would that allow Lando to finally make an appearance in this trilogy but to think he has a daughter is even cooler.
All in all, Star Wars has turned into a franchise that supports the inclusion of women and men equally and I've always dreamed of a Star Wars like that. Where women call the shots and lead the charge against the dark side, the First Order, and whatever opponents the galaxy needs saving from. It's one of the reasons why I love Star Wars so much now and why I'm so excited for all of the Star Wars movies to come.
I thank you for reading and I hope you have a beautiful day. May the Force be with you.