First of all, I would like to congratulate Prince Harry and his wife, Meghan for their beautiful wedding and celebration. It was absolutely stunning and the parade, the Royal Cavalry, all of it was utterly magical to witness. I'm so happy for them and I hope they have an absolutely beautiful time together for the rest of their days. Okay, now to the post at hand. 🙂
Throughout my time having this blog I have written my opinions on movies, the characters within those films, and just random awesome stuff in general but now the conversation comes to you, my dear readers. You have been such wonderful supporters of my blog and fellow movie fans that I can't help but bring all of you into the fold and ask your opinions of what you think of these films as well. So today I'm asking you who is your favorite Star Wars villain? Here is the list.
The Classic Darth Vader
Darth Vader is undoubtedly one of the most iconic villains of all time for his simple awesomeness. He's frightening, menacing, the perfect main antagonist for the original trilogy, and incredibly memorable. You don't even have to know what Star Wars is to know Darth Vader. He's the bar that has been set for all future and current villains and there still hasn't been a Star Wars villain as impeccably crafted and unique as this character.
Emperor Palpatine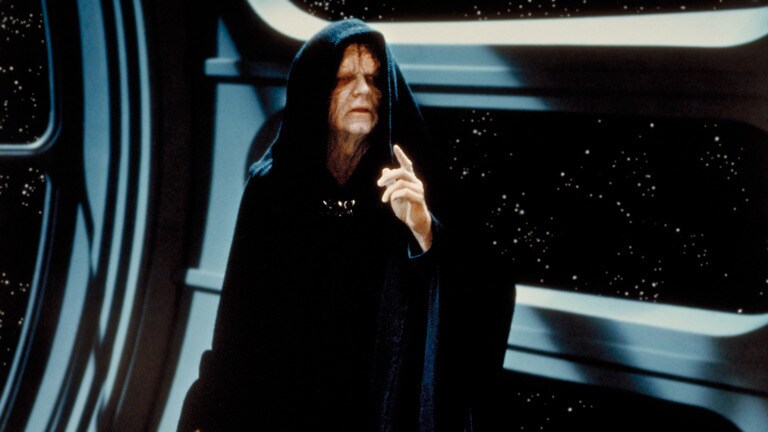 When you think of horror and Star Wars my mind immediately thinks of Palpatine. Darth Sidious's crafty plan for galactic domination was terrifying to witness as he wiped out nearly the entire Jedi Order and ruled the galaxy with an iron grip for decades. He's definitely, in my opinion, the scariest villain in Star Wars.
Darth Maul
Darth Maul had a limited role but when he was in The Phantom Menace he really placed his stamp on the Star Wars trilogy. He truly was one of the coolest characters to ever appear in the franchise and it's too bad he couldn't be utilized more into the trilogy.
Count Dooku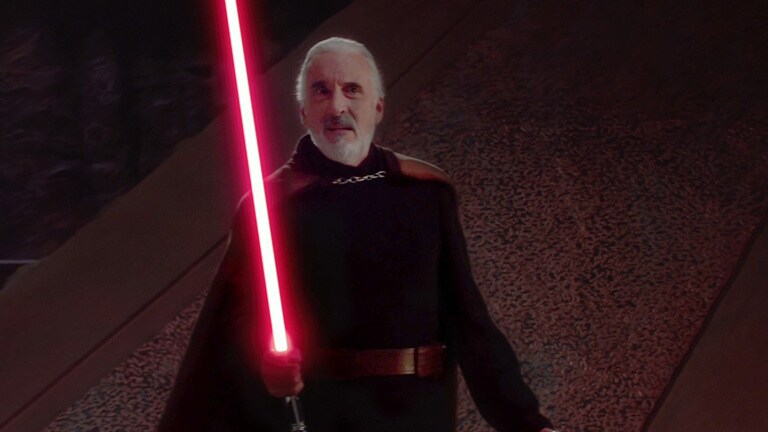 Count Dooku isn't one of the most memorable villains in Star Wars but he does have a certain coolness about him. Unlike the other dark lords he's a lot more political in his thinking and he's much more reserved. He isn't as animated as Darth Sidious and he's not as chill but terrifying as Darth Vader. He kind of sits in the middle of that dynamic and he could've been really awesome if the prequels had been written better.
General Grievous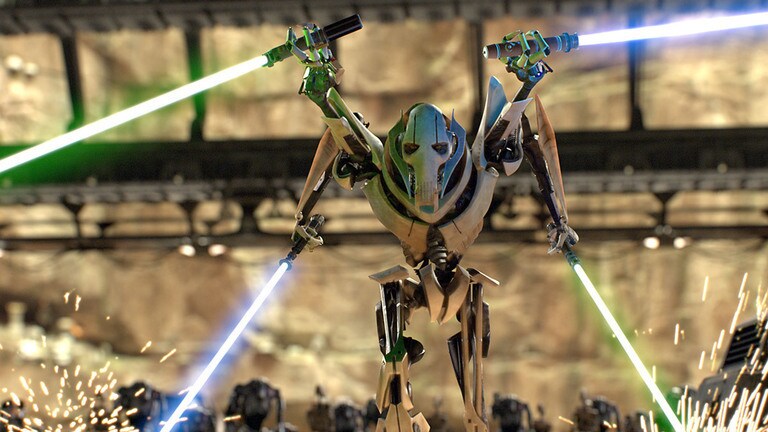 I understand the concept behind General Grievous that George Lucas was trying to make. This was basically going to be Darth Vader 2.0 as he introduced this character whose only humanoid remains were some organs trapped within this robotic form. Unfortunately, like most of the ideas in the prequels, General Grievous wasn't that great but he's still a decent and memorable Star Wars villain.
Kylo Ren
Kylo Ren didn't really come into his own until The Last Jedi but when he arrived he arrived with a bang. Not only did this trilogy give us a memorable villain that was worth getting excited about but they also made a character that isn't just a one-dimensional villain. He has layers, he has depth, and he has a compelling storyline that has made the current trilogy all the more exciting.
Director Orson Krennic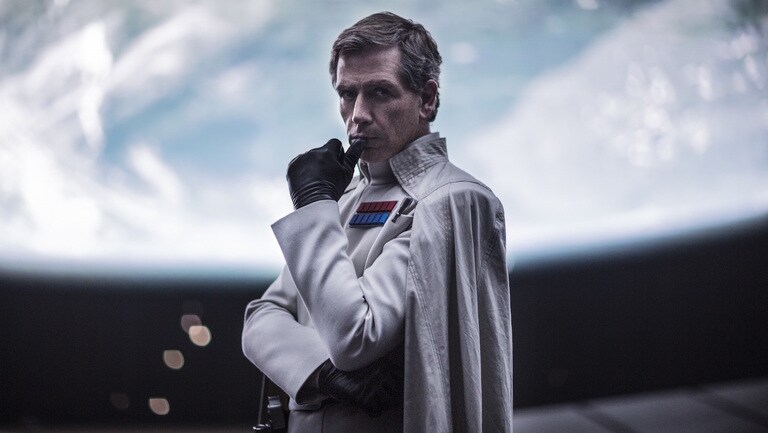 Krennic was the main antagonist in Rogue One and while he had exceptional flair that hasn't been seen in the Empire before he also possessed a ruthless cunning that helped make him such an interesting villain in Star Wars.
Captain Phasma
Phasma is not only one of the coolest characters in Star Wars but she has set the bar incredibly high for female villains moving forward because of how cool she was. She had one of the smallest roles of any major Star Wars character but that didn't matter, for her chrome armor and perfectly clipped voice accelerated her into the top of Star Wars fanhood with ease. She's undoubtedly the coolest stormtrooper ever created and undoubtedly one of the most awesome Star Wars characters.
So, this is the list of villains you'll have to choose from. As you've probably noticed from my blog my favorite villain is Kylo Ren because of his complexity. I would love to hear your contributions in the comments below and I can't wait to hear who your favorite villains are.
I thank you for reading and I hope you have a great day.