The Last Jedi alienated a lot of diehard Star Wars fans by ending long held traditions, outright obliterating ideas presented through The Force Awakens, and taking classic characters and startlingly changing their narrative to the point of legitimate anger from some Star Wars viewers. (I, for one, am perfectly fine with all of the tweaks to the Star Wars narrative that Rian Johnson made.) Solo has continued that trend of breaking old traditions as it has become the second Star Wars movie to flip the iconic "I have a bad feeling about this" line in a different fashion. In The Last Jedi BB-8 beeped the infamous line to Poe at the beginning of the film and this time around Han Solo says "I've got a good feeling about this" as he gets ready to make the infamous Kessel Run. But that isn't the only tradition that has gone up in flames.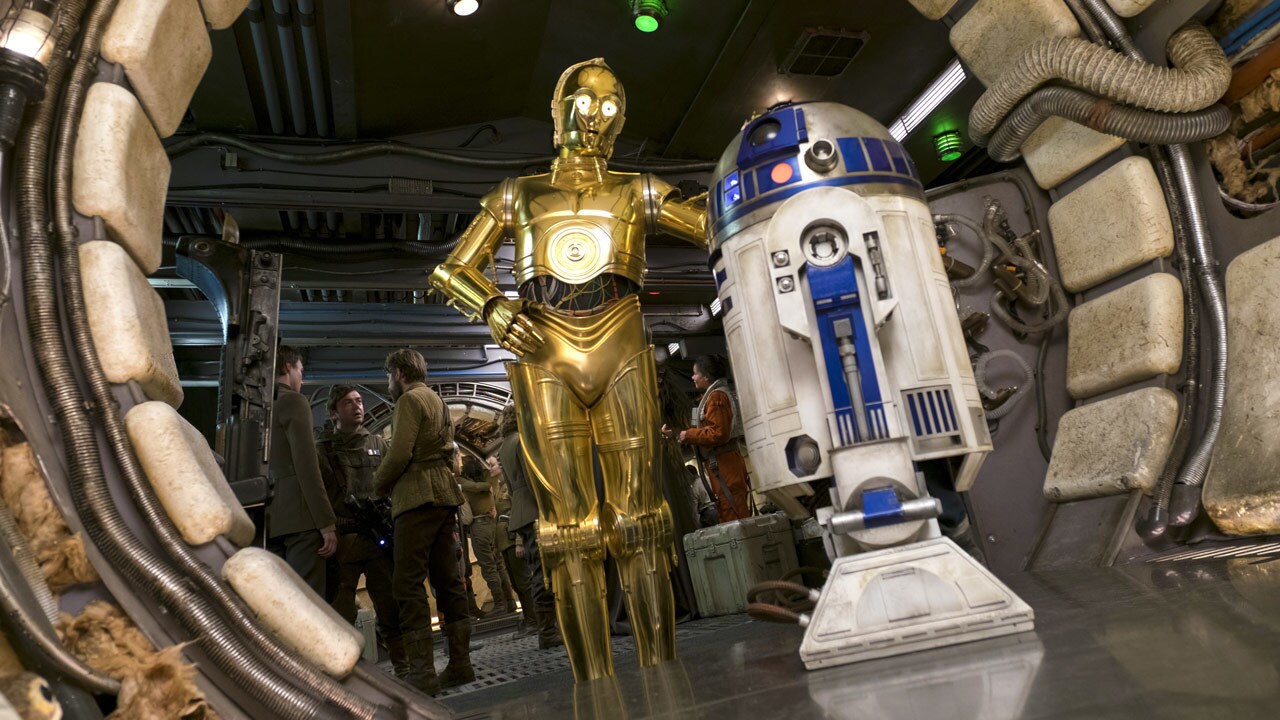 C-3PO and R2-D2, up to this point, have appeared in every single Star Wars movie so it seemed pretty evident that they would have some sort of brilliant cameo somewhere in this latest Star Wars flick. Well, they actually didn't and I couldn't be happier.
Solo was a fast paced movie with an adventure that transpired through worlds far away from the likes of the burgeoning Rebellion. How could C-3PO and R2 have possibly made an appearance without them feeling unnaturally forced into the movie in some sort of goofy way? Having them make a surprise cameo in the film would not have worked in the slightest and I'm glad to see that Star Wars isn't trying to appease fans with traditions like that to the point of ridiculousness. And besides, we're undoubtedly going to see the two classic droids in Episode IX so it doesn't matter if they happened to miss one out of ten Star Wars films.
How do you feel about the lack of C-3PO and R2-D2 in Solo: A Star Wars Story? Feel free to provide your opinion in the comments below. I thank you for reading and I hope you have a lovely day. May the force be with you.