When a Star Wars movie comes out one thing is inevitable; it's time to update my Ranking series and with Solo introducing so many new and fantastic heroines to the Star Wars universe this list was destined to be upgraded. Enjoy my newest edition of The Ten Most Awesome Women of 'Star Wars'.
10. Val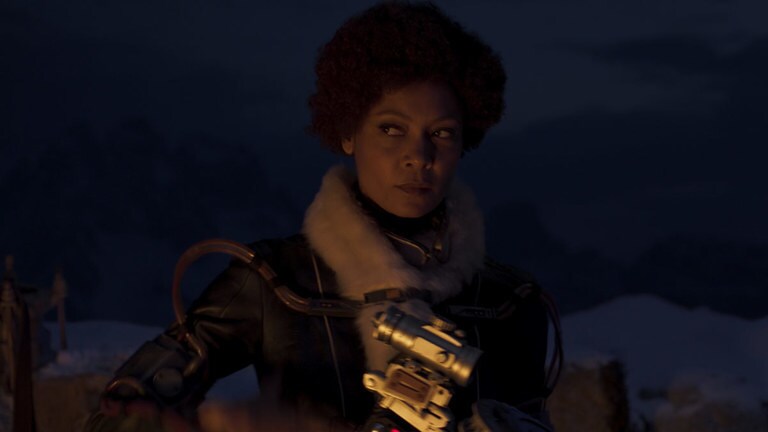 I was honestly surprised at how temporary Val's involvement in Solo was but her participation in the movie was very awesome indeed. I would love to see her return in either a novel or one the animated shorts from Forces of Destiny.
9. Rose Tico
This new age of Star Wars is not only cranking out fantastically enjoyable films but it has also become one of the most diverse franchises in Hollywood with women of color frequently being added to the Star Wars roster and I couldn't be happier.
Rose is a wonderful addition to the Star Wars universe and I can't wait to see her return in Episode IX to go on some more magical adventures.
8. L3-37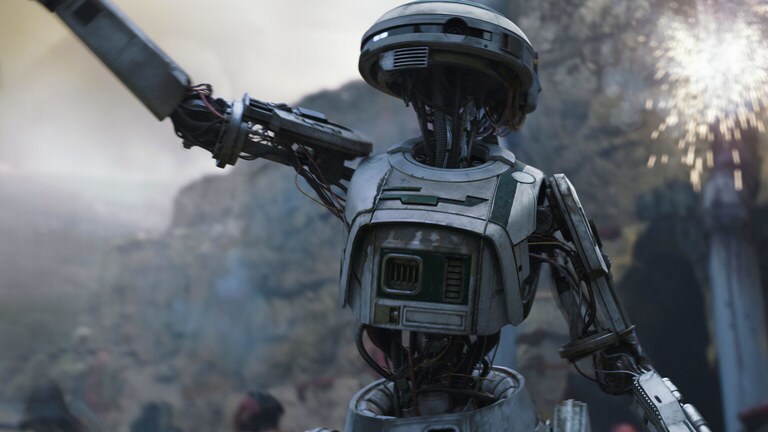 Star Wars has been full of droids but it took until now for a major female droid to join the robot party and she definitely her placed her stamp on the Star Wars universe with her fierce attitude. She was one of the most no-nonsense ladies I have ever seen and really made me smile a number of times. Seeing her lead a droid rebellion was one of the coolest, funniest, and most awesome moments I have ever seen in Star Wars and only shows me that there is so much room for creativity in the Star Wars universe.
7. Vice Admiral Amilyn Holdo
What I love the most about Holdo is her no-nonsense attitude. Rarely do we get a female Admiral in movies and usually they are created in films in a certain mold. Holdo changed that narrative by having the audacity to wear a formal dress, purple hair, and tons of jewelry and still be as tough as the rebels wearing jumpsuits. That's awesome.
6. Captain Phasma
Captain Phasma is one of Star Wars' coolest characters and it's a shame to think that she probably will never be utilized to her fullest potential. She could've been given such a bigger role in this current trilogy but I'm hoping that her story will be fleshed out more through the upcoming animated cartoon set to arrive this fall on the Disney channel. *crossing my fingers*
5. Enfys Nest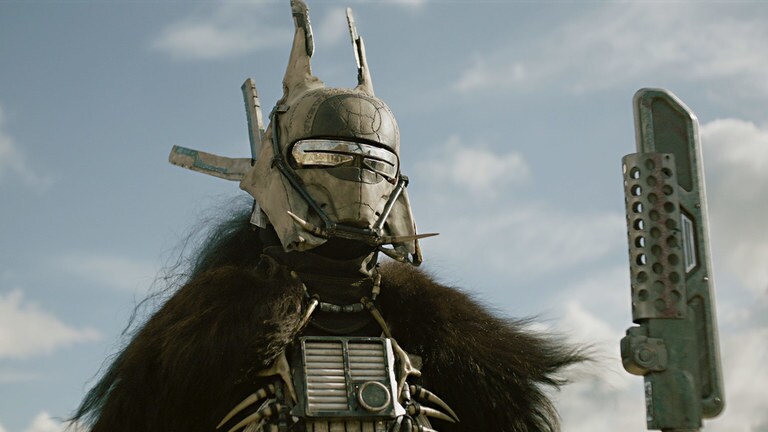 When Enfys Nest made her first appearance in Solo during the train heist scene I was blown away by this interesting character who was unlike anything I had ever seen before. When this "villain" appeared again later in the film and was preparing to unveil themselves I was so excited to see who it was. And then this child appeared from beneath this intimidating mask and my mind was blown. To think that the person who was causing so much trouble for Han and Beckett and the rest of the crew at the beginning of the film was an INCREDIBLE thought and easily one of the greatest moments in the movie.
4. Jyn Erso
Jyn was a fighter when others more powerful than her cowered at the mere thought of the Empire. She went to retrieve the Death Star plans when it was basically inevitable that she might not live to tell the tale. She was braver than thousands of other people in the galaxy, even some of the founders of the Rebellion, and that's why she's such an inspiring heroine.
3. Qi'Ra
Women in Star Wars are rarely portrayed as the bad guy and so it was refreshing to see a heroine with a dark side. She was virtuous and kind but she was also ruthless and untrustworthy as well. Throughout the film I was trying to figure out which side she was going to choose and when she finally chose the "dark side" of sorts I was legitimately shocked because we have been taught subliminally to expect the heroine in Star Wars to always be good. This instantly made her one of the most compelling characters in the franchise and I hope to see her again.
2. General Leia Organa
Leia has continued to be an inspiring character because she's never been placed in a mold. Even when she was forced into a golden bikini she didn't let that weaken her in the slightest. She fought back against Jabba until the point when she choked him to death. And even when death had its ice cold grip on her she refused to succumb to its seductive whisper and used the Force, which she had never manifested physically before, to save herself. And that's why Leia is my second favorite Star Wars heroine.
1. Rey
For the longest time I always wondered what Star Wars would be like if there was a female Jedi at its helm. Well, Disney has answered that question for me and I'm so HAPPY about it. Rey is not only one of my favorite movie characters of all time but Daisy Ridley is such a wonderful actress. She has taken this role to iconic heights and I honestly couldn't imagine anyone else as Rey. When Rey returns as a full-blown Jedi in Episode IX I am going to be one of the happiest young women in the world. I love Rey. 🙂
I thank you for reading the latest rendition of The Ten Most Awesome Women of 'Star Wars' and I hope you have a spectacular day.