The other day I wrote a post regarding my opinion on the ten ugliest deaths in Star Wars but it wasn't until yesterday that I remembered I had missed adding onto the list one of the most memorable and heartbreaking demises in the entire franchise; Han Solo's death.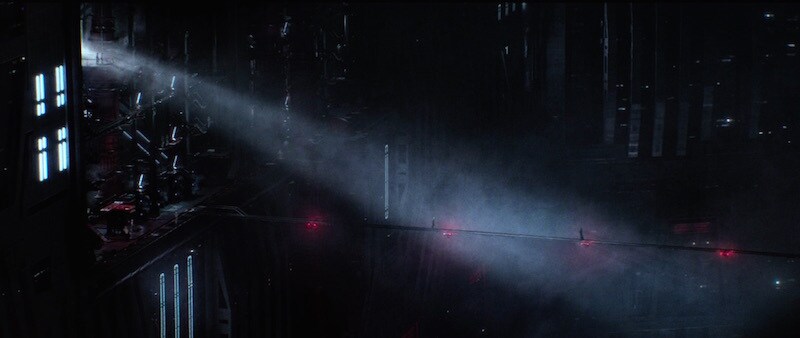 What happened to Han Solo is unbelievably horrific. I will never forget how I felt when I watched this scene for the first time. Up until this point in the film there hadn't been any substantially dark moments but this scene was so quiet and intense and terrifying that a piece of popcorn could've dropped in the movie theater and everyone would've heard it.
I remember thinking to myself (because the film was so reminiscent of A New Hope) that Han was about to become the old Obi-Wan of this new trilogy. And then Kylo Ren tricked me! by acting like he was about to good.
He looked at his father, with those tears in his beautiful eyes, and I was converted. I just knew that J.J Abrams was switching the narrative this time around by having Kylo go good instead of killing his father in the way that Darth Vader "killed" his former mentor, Obi-Wan Kenobi. And then he ran his lightsaber straight through Han's and nearly every Star Wars' fans heart at the same time.
After that horrific moment, watching Han Solo fall off the side of the bridge was one of the most heartbreaking developments I have ever seen in any film. I wasn't the same for the rest of the movie.
I walked out of that theater as a distraught, red-faced, weeping mess because all of it was too much to handle. Between Han's death and that epic ending with Luke Skywalker on the cliff my emotions were all over the place.
Han Solo's death is so terrible, in fact, that I still shed a tear or two every time I watch it. So yeah, if I had remembered Han Solo's death for the list I made the other day I probably would have placed him in the 3rd spot just behind Mace Windu's death and Luke's uncle and aunt's awful demise.
I thank you for reading and I hope you have a magnificent day. May the Force be with you.