The Last Jedi and Solo: A Star Wars Story are the latest installments in the Star Wars franchise and were both surrounded by controversy. The Last Jedi was harangued for its bold narratives that strayed away from the norm, infuriating a decent percentage of Star Wars fans. And Solo was received poorly due to its lackluster marketing, the fact that nobody really wanted to see the movie, and its dismal box-office run that put Lucasfilm on notice (no, we obviously don't want a Star Wars movie every year.)
While both of these films had their ups and downs they also had their triumphant moments as well. But which of the two movies was better? Well, that's what I'm here to share with you. Enjoy!
(By the way, this is an extensive post.)
The Major Characters:
Han Solo
Han Solo is one of the most beloved Star Wars characters for all of the above reasons; he's awesome. He's charming, hilarious, heroic, and he's just a fun guy to watch in this franchise. Solo was no exception.
Alden Ehrenreich took the character and made it his own in an impeccable fashion. He didn't make me miss Harrison Ford's rendition of Han Solo and he brought an exciting youth to the character that was perfect for the film. I've always liked Han Solo but, now especially after this movie, I love Han Solo.
Rey
Rey; a powerful heroine who doesn't let anything (or anyone) dictate what she believes is right. Rey is one of the few characters that I truly look up to because of her incredible strength. I love her vulnerability. It shows that she's still a human being like everyone else but she constantly finds way to overcome the obstacles set before her in powerful ways.
For years I always dreamed of a female Jedi being the lead in a Star Wars movie and Disney has truly made that dream come true. Daisy Ridley is an awesome actress and she makes this character all the more lovable.
Qi'ra
Qi'ra is a great character with so much potential moving forward. She's had a rough life but she uses her looks and bravado as a shield to hide the darker side of herself. Rarely do we see female villains in the Star Wars franchise and even though she's not exactly an antagonist in Solo if there are indeed Solo sequels she will undoubtedly catwalk those lines between bad and good.
I hope to see more from her in the future.
Finn
Finn also became one of my favorite characters after his debut in The Force Awakens. His story was original, his personality was 100% likable, and the fact that John Boyega is an avid Star Wars fan made me love him even more.
By the end of The Last Jedi he's even more fun to watch as he becomes more of a leader and cements himself as a Resistance fighter. I absolutely can't wait to see him again in Episode IX.
Chewbacca
Chewbacca is AWESOME!!! He's fluffy, he's nice, and he will always have your back. Wookies forever! (See what I did there?) 🙂
Poe Dameron
Ah, the wonderful Poe Dameron, the greatest rebel pilot ever. His actions may, at times, be brash, and he may have turned some peoples' admiration the wrong way but I still love him. Hopefully we'll get to see him back in his piloting element in Episode IX.
Lando Calrissian
While Lando's role was a bit smaller than I imagined I did highly enjoy him in Solo. Donald Glover fit the role much better than I expected and really provided the iconic cape-wearing smuggler a new but enjoyable vibe. And he was surprisingly funny at times as well. I've never been a HUGE Lando fan but my appreciation for the character has grown quite a bit since Solo.
Rose
Sweet, kind, lovable, heroic, these are the qualities Rose Tico possess and it's what makes her such an outstanding character to be a part of this current Star Wars trilogy. She's also original and that's always hard to come by in this franchise which is packed to the rim with exciting characters.
I loved her in The Last Jedi and I am beyond thrilled to see her story continue in Episode IX.
This category is unbelievably difficult to score. I absolutely love all of these characters for their various qualities. I mean, it seems almost unfair to love one above the other. So, I'll end this category in a tie.
Solo: A Star Wars Story: 1 pt
The Last Jedi: 1 pt
The Villains:
Dryden Vos
Dryden Vos is actually kind of scary which makes him a great villain in Solo. While his role was miniscule he stole the show whenever he was onscreen and his style is 100% magnificent. Fancy, ruthless, wields scary daggers in combat, that's my type of Star Wars villain!
Kylo Ren
Kylo Ren is easily in my top three of favorite Star Wars characters because he's such an awesome antagonist. I love that even though he's a villain he's given just as much attention as any protagonist. And Adam Driver is 100% perfect for this role. Between his lovely dark hair and his hilarious temper tantrums Kylo Ren brings a smile to my face whenever he's onscreen.
Enfys Nest
Intimidating persona: check. Awesome fighting skills: check. Scary voice-warping helmet: check. Enfys Nest is the epitome of a perfect character. She's not exactly a villain (as it turns out) but for the majority of the film she was presented as such which places her in this category. It's because of unique characters like Enfys that I am a Star Wars fan.
Snoke
Snoke, in actuality, is kind of a lame character. Star Wars is never going to get better if characters and their storylines are recycled and slightly altered. While Andy Serkis did a marvelous job bringing this mysterious character to life I'm honestly glad to see that this Emperor Palpatine rip-off didn't make it beyond The Last Jedi.
Once again, I'm going to give this category a tie because while Snoke isn't the greatest antagonist to ever be introduced in a Star Wars movie Kylo Ren is awesome enough to contend with both Enfys and Dryden.
Solo: A Star Wars Story: 2 pts.
The Last Jedi: 2 pts.
The Story:
When I think of Solo I immediately think about the incredible action sequences and the lovable characters but that doesn't mean this film didn't provide a fantastic story. It told Han's origin story in an impeccable fashion with twists and turns I didn't expect and exciting developments that made the movie that much better.
Lawrence and Jon Kasdan delivered a solid script that provides joy over over joy over joy. Great movie.
The Last Jedi is a phenomenal film that takes multiple viewings to understand…and that isn't exactly a great thing. Rian Johnson's vision of this Star Wars sequel was so complex and left-field that it honestly turned a lot of people off. The storylines bounced from here to there, there were almost too many characters to think about, and it was unlike anything anyone expected.
While Rian Johnson crafted an astounding film it takes a lot of willpower to watch it all in one viewing while Solo is enjoyable literally from the first second to the last second.
Solo: A Star Wars Story: 3 pts.
The Last Jedi: 2 pts.
The Romance:
Solo was the first Star Wars film underneath Disney's acquisition to feature a legitimate love story and I appreciated that. Romance is such an important factor to Star Wars. Think about the original and the prequel trilogy. Both of those trilogies utilized romance as a central factor to the characters' storyline. Until Solo, however, romance has either been awkward, somewhat forced, or subtly hinted. There hasn't been anything concrete so thank you Lawrence and Jon Kasdan for finally bringing legitimate love back into our Star Wars viewing lives.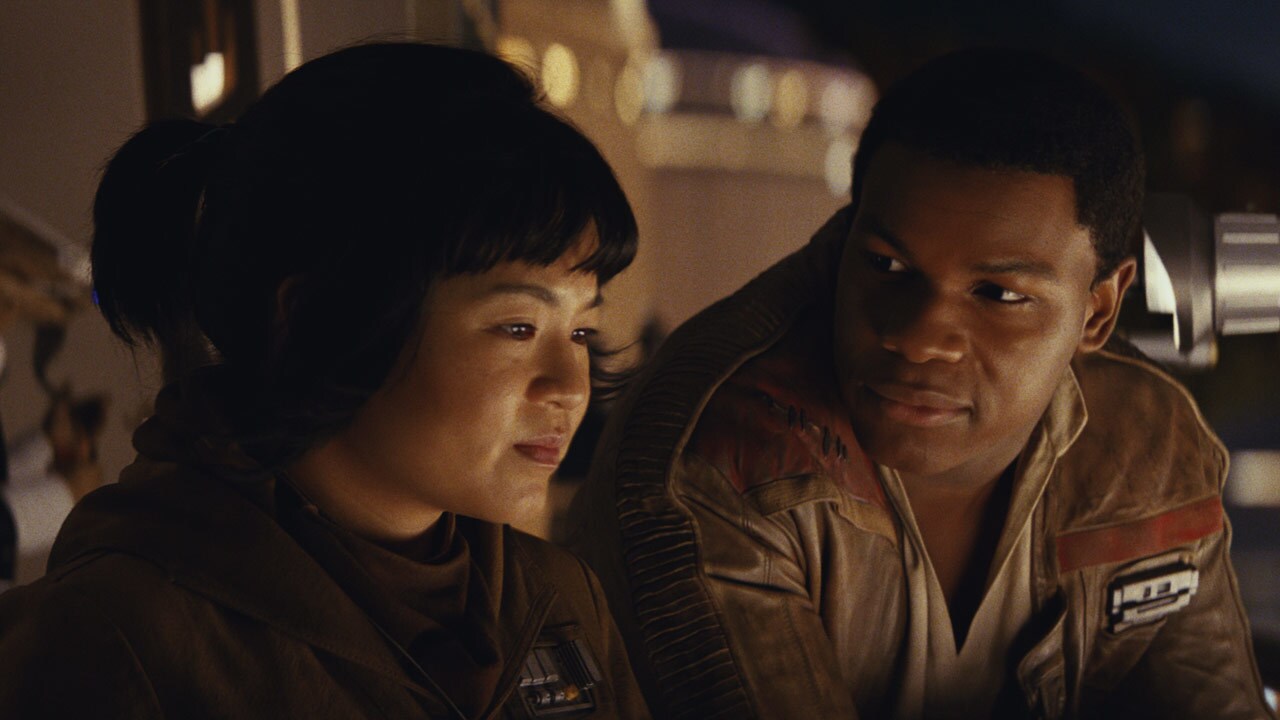 Rian Johnson tried to introduce romantic elements in The Last Jedi but it didn't settle as well as it possibly could have. The (at times) awkward intimacy between Rey and Kylo Ren was an unsuspected development that left fans (including me) salivating for more. Unfortunately we have been left with a gigantic question mark over our heads because it seems that Rey and Kylo are enemies again? It's confusing.
And then the relationship between Finn and Rose, while undoubtedly very sweet, can easily be seen as forced and unnecessary.
This category has a clear winner.
Solo: A Star Wars Story: 4 pts.
The Last Jedi: 2 pts.
The Action:
Solo was filled with incredible action sequences that'll bring the smile to any viewer's face. From beginning to end this movie delights in the action department.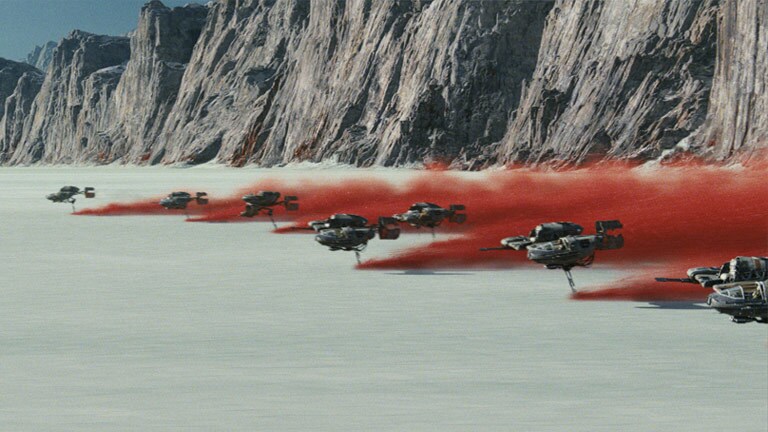 The Last Jedi is a long movie that does NOT focus on its action sequences so the action is somewhat sub-par. It has some legitimately thrilling moments but overall this film was definitely focused on dialogue over action.
This is yet another category with a clear winner.
Solo: A Star Wars Story: 5 pts.
The Last Jedi: 2 pts.
The Music: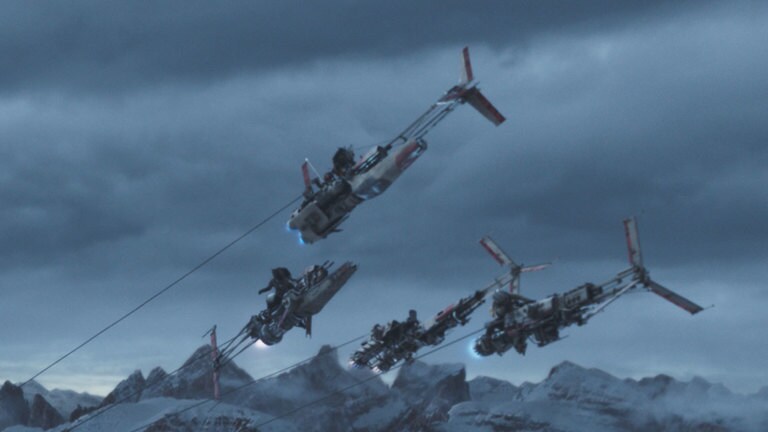 John Powell did a remarkable job bringing an adventurous tone to Solo that sounded unlike anything we've heard in Star Wars before and that's always exciting. Hearing new musical scores give a film its own personal stamp. And to know that John Williams composed Han Solo's theme for the movie is even better.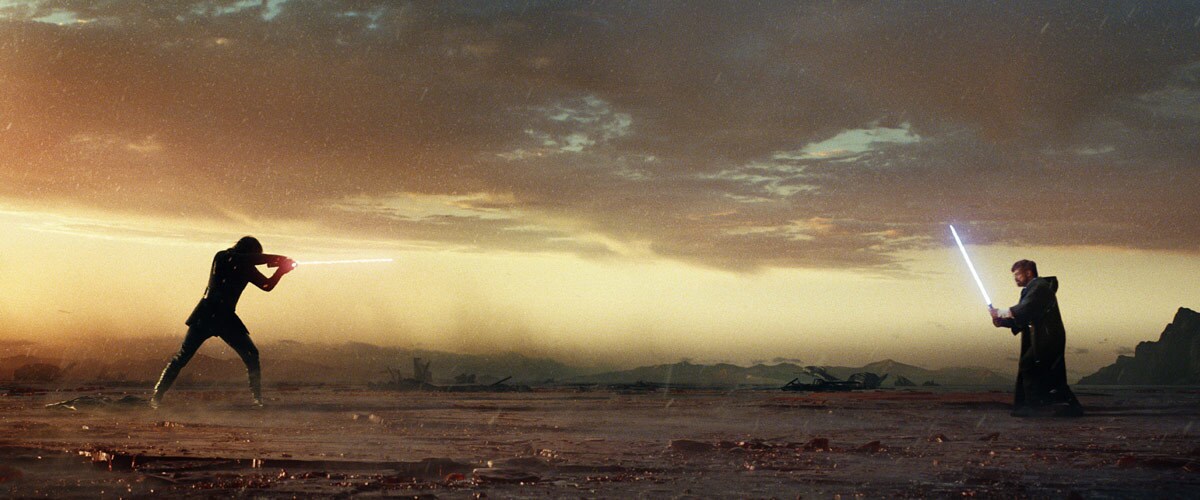 John Williams did a breathtakingly good job with The Force Awakens but his score for The Last Jedi felt a bit lackluster at times. Now, sometimes the music soared in unforgettable ways but overall it easily could've been better.
I love The Last Jedi's score but Solo reigns supreme yet again.
Solo: A Star Wars Story: 6 pts.
The Last Jedi: 2 pts.
The Cinematography: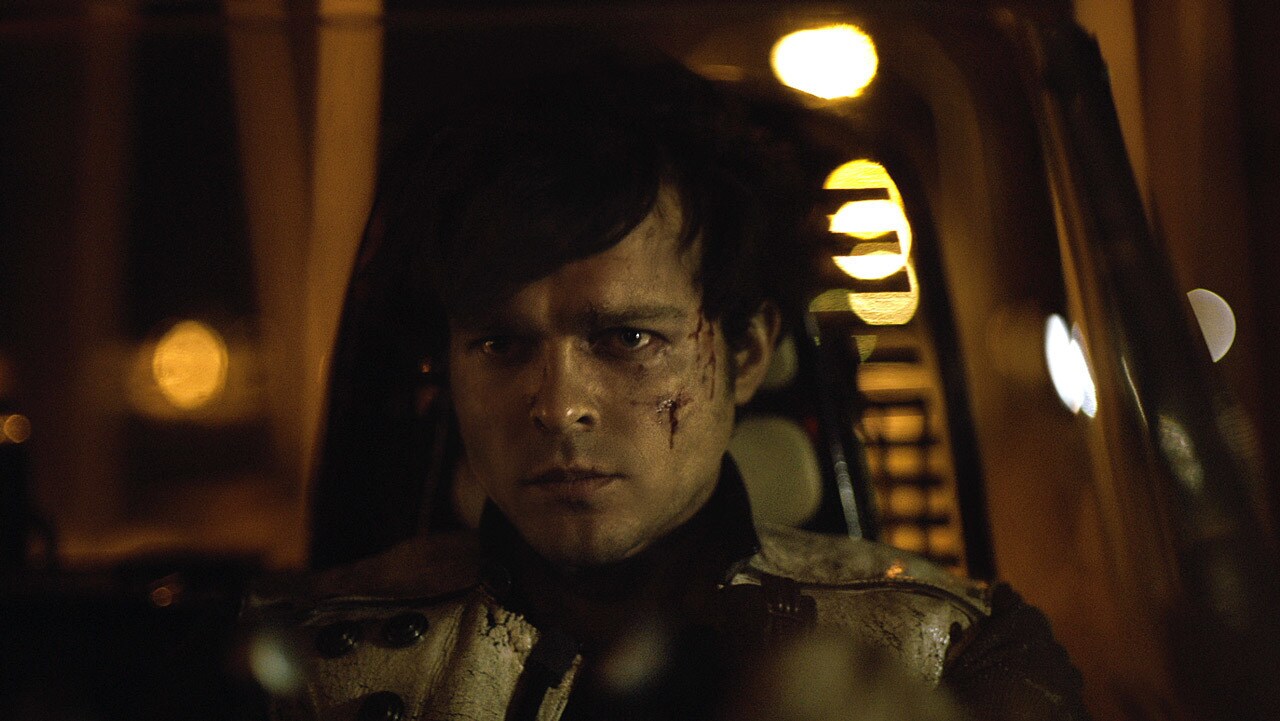 Ron Howard's directorial vision of Solo was phenomenal and really made the movie shine in ways that I hadn't expected. The colors were bold, the shots were gorgeous, and the movie was very aesthetically pleasing to watch.
And The Last Jedi has some visually appealing elements that make the movie shine in unexpectedly delightful ways from beginning to end.
Yes, Solo is a beautiful movie as well but The Last Jedi is just too gorgeous to not win this category.
Solo: A Star Wars Story: 6 pts.
The Last Jedi: 3 pts.
And the winner is…Solo!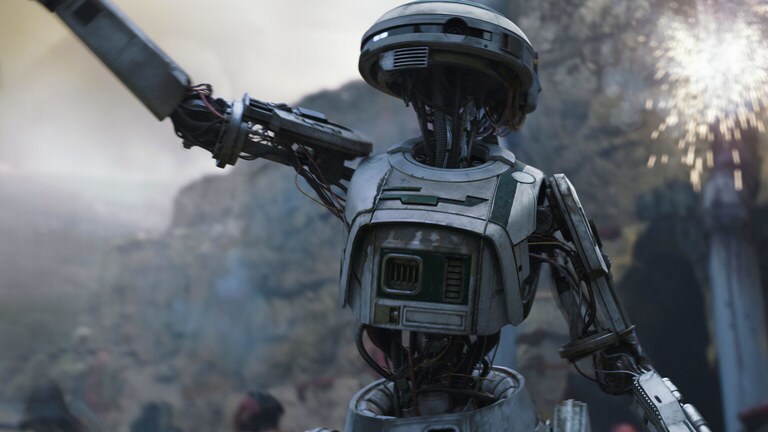 I honestly didn't realize it was going to be this much of a blowout but as I think back on this post it makes all the sense in the world. While The Last Jedi is a very good Star Wars movie it doesn't possess the same level of fun and adventure I've grown accustomed to loving from a Star Wars movie. Solo is filled with that delightful bravado that brings a smile to my face every time I watch it.
So, yeah, between these two movies Solo wins all day.
I thank you for reading and I hope you have a wonderful day.