2018 has been a fun year for me, from the exciting movies that I've watched to my wonderful twentieth birthday. This year has brought many new things and I've enjoyed every step of the way. So, since this is the last day of the year, I'm looking back on all of the exciting things that have happened. Enjoy!
(This will be a long read.)
January
This January it was announced that we would finally get a Black Widow movie which was such an exciting announcement. I've been waiting for this for years because she's such an awesome character who rightly deserves her own film and so this was definitely one of the highlights for me.
February
When I went to see Black Panther I could only hope that it would turn out to be as amazing as everyone was saying that it was. Thankfully, it was pretty incredible. It was worthy of every bit of praise it was (and still is) getting. Wakanda Forever!
The Solo: A Star Wars Story Super Bowl trailer was off the chain. I still remember my utterly shocked reaction when I saw it for the first time. I had serious reservations about this film but after this trailer, nearly all of my worries were lifted.
March
It was a beautiful Sunday morning and my family and I was taking a morning drive when out of the blue we ran across this rather awesome piece of art. I had to stop and take a picture. It was massive and honestly one of the coolest things I have ever seen.
April
April was, of course, a momentous month, for it was when I got to see Infinity War for the first time. And as you can see, I had a great time. In the left picture, my response to the conclusion of Infinity War was a sheer and complete shock. And then the second picture was a simple scenario; the display was so awesome I had to take a picture with it.
May
It was a warm spring morning, I was getting to work in the yard, and there on the ground was this fascinatingly gorgeous moth. I've never seen a moth that huge before. That was a nice surprise gift from nature.
It was May that is home to the milestone of my first ever Who's Your Favorite post which focused on Star Wars villains. Who knew that seven months later this would end up being one of the series I have the most fun writing. That's so awesome. 🙂
June
What's a better way to celebrate your 20th birthday than to go to watch Solo: A Star Wars Story in IMAX? Last year for my birthday I went to see Wonder Woman but this was way more enjoyable. And as you can see from the happiness on my face it was a great day.
July
July brought some rather exciting news for Star Wars fans when the official cast for the film was announced. There were interesting newcomers like Keri Russel and Richard E. Grant but the greatest reveals from the announcement clearly belonged to the return of the classics of the franchise; Billy Dee Williams, Mark Hamill, and even Carrie Fisher. I was blown away and I can't wait to see the trailer!
July had an exciting announcement with Star Wars but I had an announcement of my own as my younger sister and I created a fun little website called 2sistersonline. And now, as of today, I can proudly say that our collaborative site which focuses on solely fan fiction and fan art has 71 followers. 🙂
Here's the link: https://2sistersonline.wordpress.com/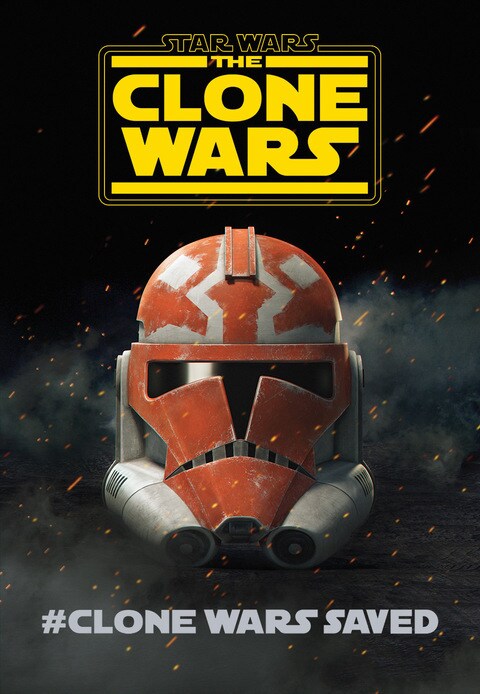 And then there was the jaw-dropping announcement that The Clone Wars was returning in 2019 via the Disney streaming service and that was so exciting to hear. The Clone Wars is one of my favorite cartoons of all time and I can't wait to see this final season because it looks epic. *thumbs up*
August
This August my sister drew me this fabulous picture which, if you've noticed, I use as practically my avatar for every miscellaneous occasion. It's so beautiful and I love it so much that it was definitely one of the highlights of the year for me.
Following the announcement of the cast, J.J Abrams shared this obscure behind-the-scenes look at the beginning of filming for Episode IX. Thanks to some leaked images that were released later on this year I know exactly who the three individuals are in this picture.
There's John Boyega of course, Chewbacca can be seen in the smaller screen, and the third person in the white is Oscar Isaac. Yeah, Poe's got a new outfit! 🙂
September
During Labor Day weekend Marvel celebrated its ten-year anniversary by bringing all of its films back into the theater in IMAX and so, clearly, I couldn't miss the chance to see Avengers: Infinity War again. That was easily my most fun Labor Day in recent memory.
September was an awesome month, for it was the month that the up and coming pop culture website and community, Future of the Force, contacted me to be one of their permanent staff writers. It was such a surprise and an honor and I have had such a fun time writing for the site in these past three months. In fact, I've written over thirty posts for them and I'm excited to continue.
Here's the link. https://thefutureoftheforce.com/
And September was the month that the first trailer for Captain Marvel FINALLY arrived and it arrived with a bang. I cannot wait to see this movie because judging from what I've seen so far, it's going to be off the chain.
October
Aquaman is a WONDERFUL movie and this extended trailer was the prologue to the happiness that this film gave me this Christmas.
I love collecting issues of Entertainment Weekly and this issue that I got was so amazing that I had to write a post about it. It was fascinating from beginning to end and easily one of the highlights of the year for me.
For years I have been too scared to watch Halloween but this year I finally got the nerve to watch this film and I was so proud of myself. I'm a HUGE scaredy-cat when it comes to horror films so just knowing that I was able to get through this movie was a milestone for me.
November
I finally reached 300 followers which are still flabbergasting when I think about it.
Finally seeing Coco for the first time is easily one of the most memorable moments of the year for me because this movie was SO good. I honestly was not expecting this film to be this good and because of that simple fact, this movie kicked my butt emotionally. I could not stop crying during the last thirty minutes of the movie and it has definitely become one of my favorite Disney movies of all time. Great movie!
I was nominated for the Versatile Blogger Award which was an exciting development and quite the honor. Thanks, 18Cinema Lane! 🙂
December
Gosh, after years and years hearing about this movie I finally watched it and I was blown away. Yeah, the massive midsection of the film can be a bit of a drag but that ending was so impactful that I cried my eyes out to the point that I still had a headache the very next day. This movie will always have a special place in my heart because of its incredible storytelling (and that awesome speech.) *grinning*
After months waiting for any news whatsoever for the highly anticipated sequel to Avengers: Infinity War this December brought us quite the gift; the trailer and title for Avengers: Endgame. While the trailer wasn't as amazing as I'd expect it would be it still was amazing to see some legitimate footage of Endgame and I can't wait to learn more about it.
Plus, Ronin was pretty epic looking, adding to the awesomeness of the trailer.
And then, to end off the year, I got to see both Bumblebee and Aquaman on Christmas Day! How incredible is that? In the morning I watched Bumblebee which was a good warmup and then that afternoon I watched Aquaman which was downright incredible. I'm literally still reeling from how good that movie was.
Not only getting to see these two films helped make this one of the greatest Christmases I have ever had but it was a wonderful way to spend an entire day with my family. It was so much fun!
So, yeah, this is the last day of 2018 and looking back, it's been quite an eventful year. And now I am ready to see what new adventures 2019 has in store. 🙂
I thank you for reading, for being a part of my journey, and I hope you have a magnificent New Year's Eve.