When I went to watch Aquaman on Christmas day I was not expecting to enjoy the movie as much as I did. Now two weeks later and I'm still beaming inside at how much joy this film gave me. There were many aspects to the movie that made the film an utter blast but one of the clear reasons were the characters. DCEU films don't usually present really cool (and likable) characters besides the main superhero but Aquaman was definitely. So, on that note, I'm ranking all of the characters in Aquaman from Least Cool to Coolest. I hope you enjoy. 🙂
SPOILER ALERT! I will be discussing a few spoilers in the film moving forward so if you haven't seen the movie and you'd rather stay in the dark about the movie's contents I advise you to discontinue reading this now. Thank you for heeding this warning.
Black Manta
There's nothing particularly bad about Black Manta but he is the least cool, in my opinion. I did love his storyline in the film though. He didn't feel like a cliché villain whose motivations were typical. His mission for revenge against Arthur Curry was warranted considering that Aquaman let his father die and didn't try to help him.
I appreciated that twist to their imminent rivalry and it made him a compelling character.
Tom Curry
While Tom Curry's role in the film was brief I'm still super excited to see that Aquaman's dad is Jango Fett. How cool is that?!
Vulko
I loved Vulko in the film. He was the typical master trope of the film and Willem Dafoe did a great job bringing him to life. Hands down my favorite scene with him was when we got to see him training Arthur Curry as a young man. That water trick with the sword would end up helping Arthur in a big way and clearly was one of the highlights of the film for me.
Queen Atlanna
When I saw that Nicole Kidman was going to be in Aquaman I was like, "Really?" But after the film, I am thoroughly impressed by how great a job she did in the movie. She was a boss and I loved every minute of it.
King Nereus
Every time I saw Nereus in the movie I was trying to figure out where I knew the actor from. He had a distinct face that was very cool but I couldn't put my finger on where I had seen him before. When I returned home and discovered that it was Dolph Lundgren (who you may know for his iconic role as the Russian boxer in Rocky IV) playing King Nereus I literally screamed. Yeah, I was that excited.
He was clearly one of the coolest characters in the movie and gosh, I'm getting happy just thinking about how awesome the film was.
Princess Mera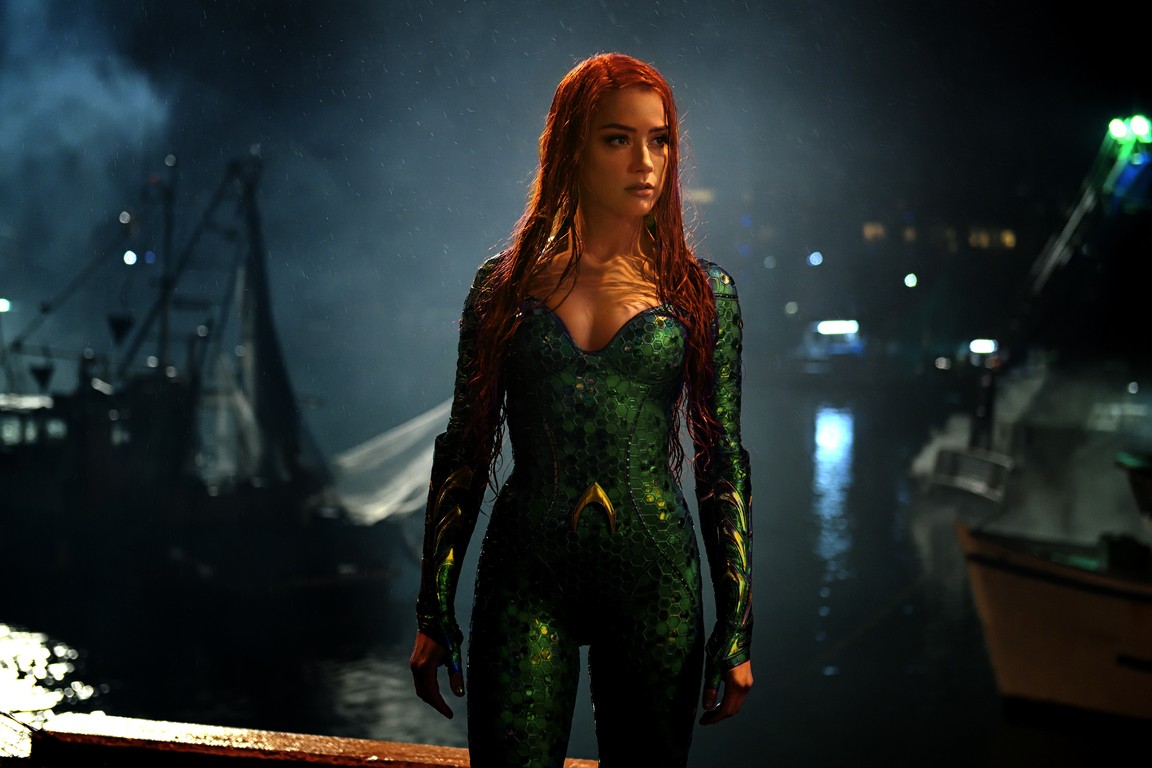 I liked Mera a lot, especially her abilities, and I probably would have placed her higher on this list but there's one thing that I just cannot get over and that is her hair. In Justice League, her hair was completely different. It was a more natural red color. In Aquaman, they went straight Ariel on her and because of that, I have in the third spot.
King Orm
I didn't think I was going to like King Orm but he was incredible. Every scene that he graced was in some way enjoyable, his presence was riveting, and I loved that he did pose to be a formidable adversary of Arthur's. And the fact that he didn't die means we'll probably see him again in Aquaman 2 and that's an exciting prospect indeed.
Aquaman
Is this honestly a surprise? Aquaman is the hero this fantastic movie revolved around and he was amazing. He was funny, charming, and his remarkable abilities are outstanding. I never thought I would be an Aquaman fan but I am.
So, yeah, this is how I rank the characters in Aquaman. I thank you for reading and I hope you have a swimmingly good day. 🙂