When it was announced that there was going to be a live-action series on Disney+ focusing on fan-favorite Cassian Andor I couldn't believe it. I was and still am so excited about this news. Cassian is my favorite Rogue One character and with this series, he can finally get the backstory that he so absolutely deserves. But there's another exciting element to this news and that is the idea that other awesome characters can make appearances in this series. Characters we all know and love and haven't been given enough time to shine. So, on that note, here's a list of characters that I think could make some surprise appearances on the show.
Mon Mothma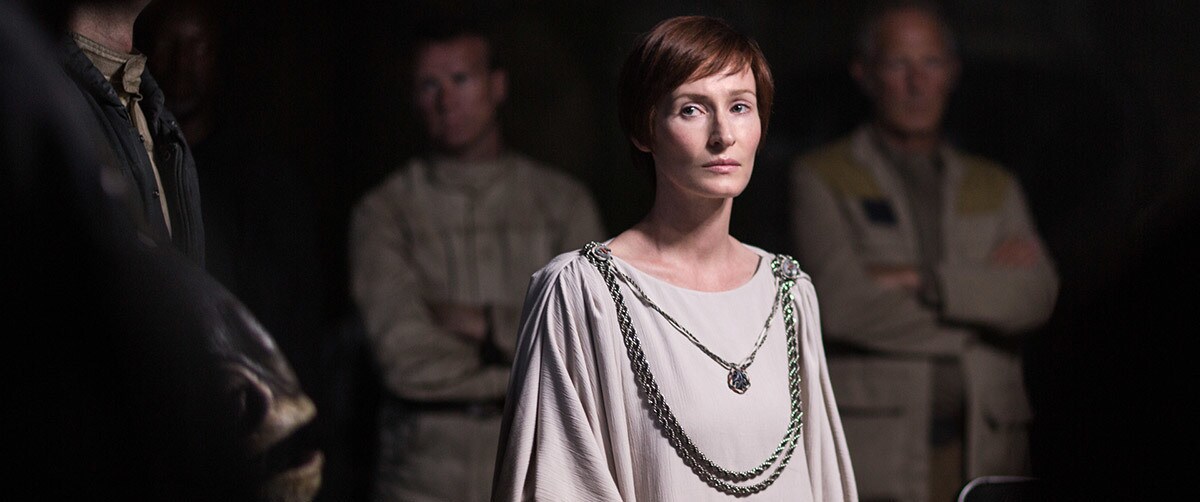 Mon Mothma has played an important leadership role in the Rebellion for many years and as obvious from the movie she has a relationship with Cassian as his superior. I think it is inevitable to see her make an appearance or two in the series.
Darth Vader
While it's pretty likely that Cassian and Darth Vader will most likely never cross paths there is always a slight possibility that it could potentially. Maybe on one of Cassian's spy missions, he'll see Vader from afar or just barely manage to avoid him. That could be very entertaining.
Continue reading Which Characters Should Appear in Cassian's Live-Action Series? →