Finn has had one of the most muted styles in the Star Wars franchise but what makes Finn's style so fascinating is his clothes are literally evolving with his story. It's actually rather cool. So, I couldn't wait to talk a little more about his outfits for today's segment in this series. Enjoy!
The Stormtrooper/Rebel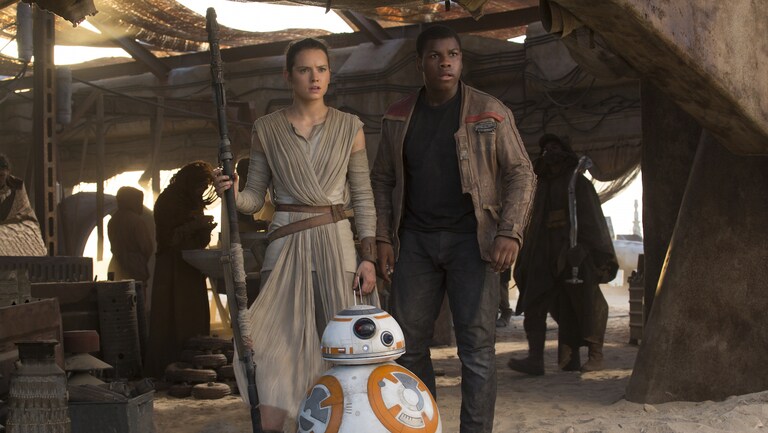 In The Force Awakens, Finn's story is very simple. He was a stormtrooper who obtained a conscience, wanted to run to the farthest corner in the galaxy to get away from the First Order, but found himself caught in the fight between the Resistance and the First Order; and all of this is apparent in his clothing.
He's shed the classic white armor the stormtroopers wear, hiding as a stormtrooper in plain sight with his black undergarments and stormtrooper boots. But he wears Poe's jacket, a sign of the rebellious streak in him and his unwavering allegiance to his friends. Continue reading What's Your Favorite Finn Look? →