When last I wrote this post The Last Jedi hadn't even come out yet and I hadn't seen Star Wars: Rebels yet. Over the past few years, women have become a central asset to the franchise in new, exciting ways. On the last day of January, I thought it would be fun to update this list and shine a new light on my ten favorite women in Star Wars so far.
10. Captain Phasma
Powerful, fierce, this chrome-domed villainess was everything the trilogy needed…and more. It's sad that she met her demise in The Last Jedi but when she graced the screen her authority rang supreme. She was such a fascinating character.
9. Sabine Wren
Sabine Wren is so cool. I mean, she's a Mandalorian, so that's no surprise. I just love how original she is. Her fascination with art and explosive paintings makes her stand out among the other women on this list and I have easily become a fan.
8. Cara Dune
Carasynthia Dune of Alderaan was destined to make this list because she is that awesome. She is 100% tough and exudes coolness in nearly every scene that she graces. I love her so much.
7. Second Sister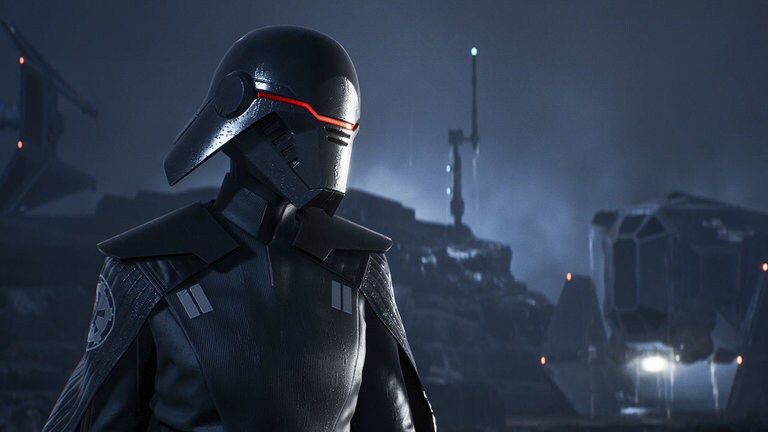 Second Sister was a really cool character in Star Wars: Jedi Fallen Order. There's something fascinating about a female villain in this franchise and she just proved why there need to be more female antagonists in these stories.
6. Jyn Erso
The primary protagonist of Rogue One, Jyn Erso's rebellious streak is what makes her stand out to me. Her strength is so apparent in every scene she graces and yet she can be so vulnerable at times as well. Despite facing the greatest odds imaginable, she led a powerful assault against the Empire at the shockingly young age of 21. Talk about inspiring.
I already loved her character but after reading the Rogue One novelization, I love Jyn even more.
5. General Leia Organa
Leia has had a presence in this franchise and despite her tragic passing in 2016 Abrams was able to provide her a conclusion worthy of her greatness.
4. Qi'ra
To my great surprise, Qi'ra has become one of my favorite characters, and not exactly for her role in Solo: A Star Wars Story but a deeper understanding of her story realized in the novelization. She inspired me to start writing fanfiction because she was a character who I felt I actually understood and wanted to know more of.
I'm hoping Emilia Clarke will, one day, return to reprise this role in some form or another so that we can see Qi'ra in an even greater light.
3. The Armorer
Like Phasma, the Armorer exudes power in every scene that she graces. A leader of the Mandalorians, the Armorer is like a sage who not only contains great knowledge of Mandalore but she can kick some serious butt, a fact recognized in the season finale of The Mandalorian.
2. Rey
For a while, Rey was my favorite Star Wars heroine for so many reasons. She was independent, vulnerable, powerful, lovable, benevolent, flawed, perfect. Over the years, Rey's light began to dim just so slightly. In The Rise of Skywalker, her storyline felt muddled by bland reveals and creepy stalking that led to her having to kiss the man who made her cry or angry every time she saw him. And then, she was deemed as "Rey Skywalker" at the conclusion of the film, leaving a bit of a sour taste in my mouth as the film omitted Ben's sacrifice by focusing on her, the golden child, and not even allowing Ben to show up as a ghost alongside his uncle and mother, Luke and Leia.
That was a bit harsh, to be honest.
I still love Rey but the complete admiration I once had for her after The Force Awakens and The Last Jedi has ultimately been dampened.
1. Ahsoka Tano
I already loved Ahsoka on The Clone Wars but after watching Star Wars: Rebels and discovering the full extent of her storyline she is undoubtedly my favorite woman in Star Wars. From renouncing the Jedi Order to facing her own master on Malachor to eventually joining Sabine Wren on a jaw-dropping mission to maybe one day relocate Ezra Bridger, Tano's storyline feels so complete and so perfect that there is no way I wouldn't become a fan.
So, this is my list.
This slideshow requires JavaScript.
I'd like to give some honorable mentions to Rose, a fantastically sweet character who shouldn't have been turned into a cameo in The Rise of Skywalker, Val who I would've loved to know more of, and Zorii Bliss who simply exudes coolness.
I thank you for reading and I hope you have a spectacular day. May the Force be with you.