Wow, this week has gone by fast and that only means it's time for another segment of Who's Your Favorite? And this week it's a fun topic in the form of Star Wars bands. Star Wars bands aren't popular to a casual Star Wars viewer but to us fans the bands are some of the coolest characters to appear in the franchise. They provide galactic beats that are either hilarious, iconic, or downright cool. And that's why I'm here to ask which Star Wars bands happens to be your favorite? Here they are.
The Max Rebo Band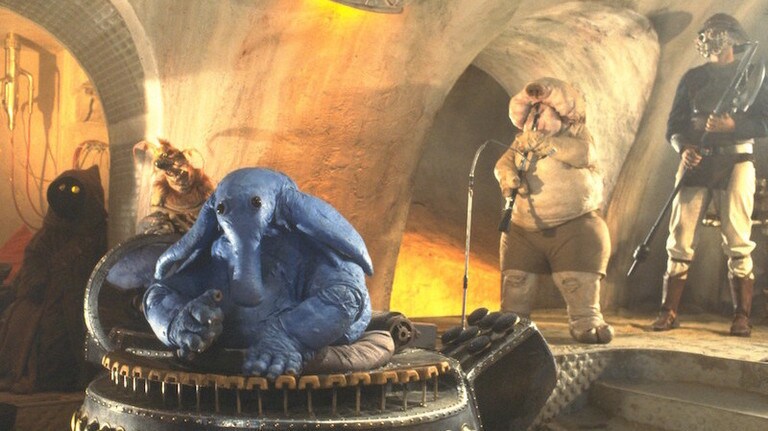 These funny looking characters can provide quite the jams. They appeared in Return of the Jedi and even as corny as they look they're actually kind of really cool. Now I truly despise the revised version George Lucas created with the CGI alien and dancing alien singers which he added to the band but the original version is straight awesome 80s' sci-fi music. I love it and I love this hilarious looking band.
The Band at Maz Kanata's Castle
The Force Awakens fashioned itself greatly off of the backbone of A New Hope, including introducing a new "Cantina" band. It could've easily been a mistake having a new Star Wars band for this modern era but thankfully they were legitimately cool.
Aurodia Ventafoli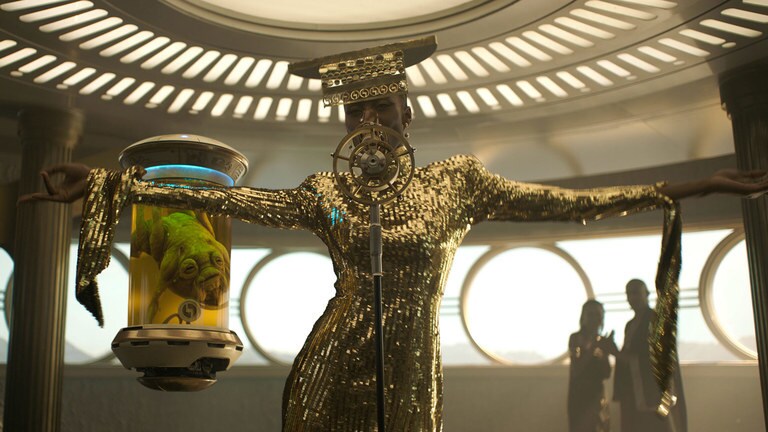 Solo: A Star Wars Story is the first film in the franchise to focus on the criminal world and while it can sometimes be an ugly world to get involved there is also the more glamorous side as well. One of my favorite scenes in the movie was when we are first taken onto Dryden Vos's yacht. Aurodia Ventafoli was the sole entertainment there (with her little jar buddy) and I was totally blown away by the strange, futuristic music she was providing. She is definitely one of Star Wars' coolest minor characters.
The Mos Eisley Band
Undoubtedly the most iconic band in Star Wars the Mos Eisley Cantina can immediately be associated with the "Cantina Song". These aliens are super unique looking and their instruments have always fascinated me. Star Wars could have been a total flop forty years ago but with awesome creations like this it's no surprise this movie would turn out to be one of the greatest films of all time.
So, of these bands, which one is your favorite? I'm a big fan of Aurodia. She's a one-woman crew who possesses such a unique and ridiculously cool style about herself. I love her so much I'm like, "Where's her album?" (Hee-hee.) Star Wars keeps pushing the bar of our imaginations and she is definitely part of that evolution.
I thank you for reading and I hope you've enjoyed this week's segment of Who's Your Favorite as much as I had writing it. Have a beautiful day and May the Force be with you.