eI decided to take a vastly different approach by focusing on the tragic outcomes of these romantic relationships in this incredible franchise. I mean, think about it. Every love story ends badly. Don't believe me? Well, read on.
 Cliegg Lars and Shmi Skywalker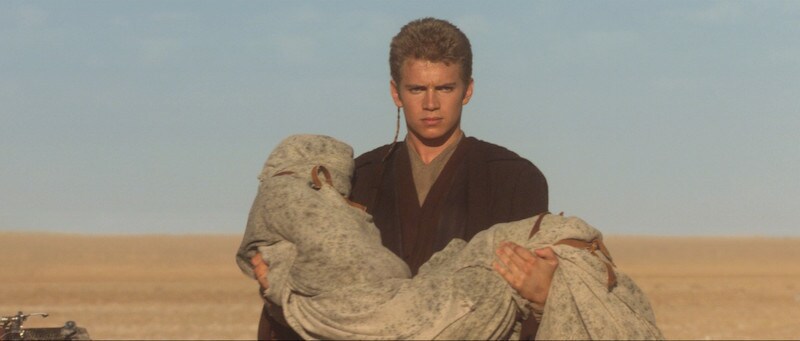 When Anakin Skywalker left Tatooine with Qui-Gon Jinn his mother Shmi was left behind. However, a man named Cliegg Lars would go on to marry her and they would have a happy life together…until Tusken Raiders captured her in the night and tortured her to death. Talk about a tragic ending.
Obi-Wan and Duchess Satine Kryze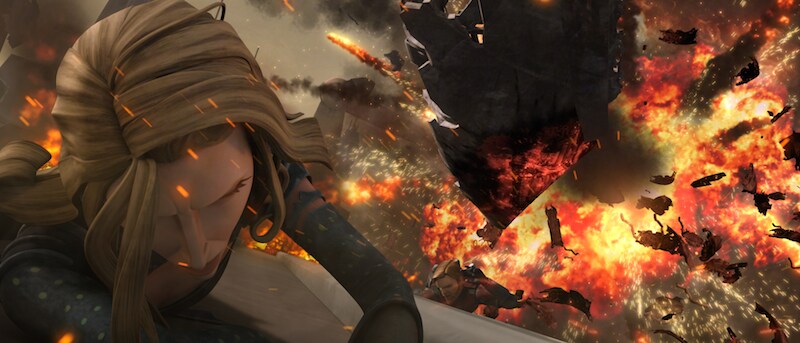 Yeah, at one time, Obi-Wan had a love interest, and his love for Satine would bring about her demise. As revenge for ruining his life, Darth Maul would end up capturing the Mandalorian Duchess and the Jedi General and kill Satine before Kenobi's very eyes. Yikes.
Anakin Skywalker and Padme Amidala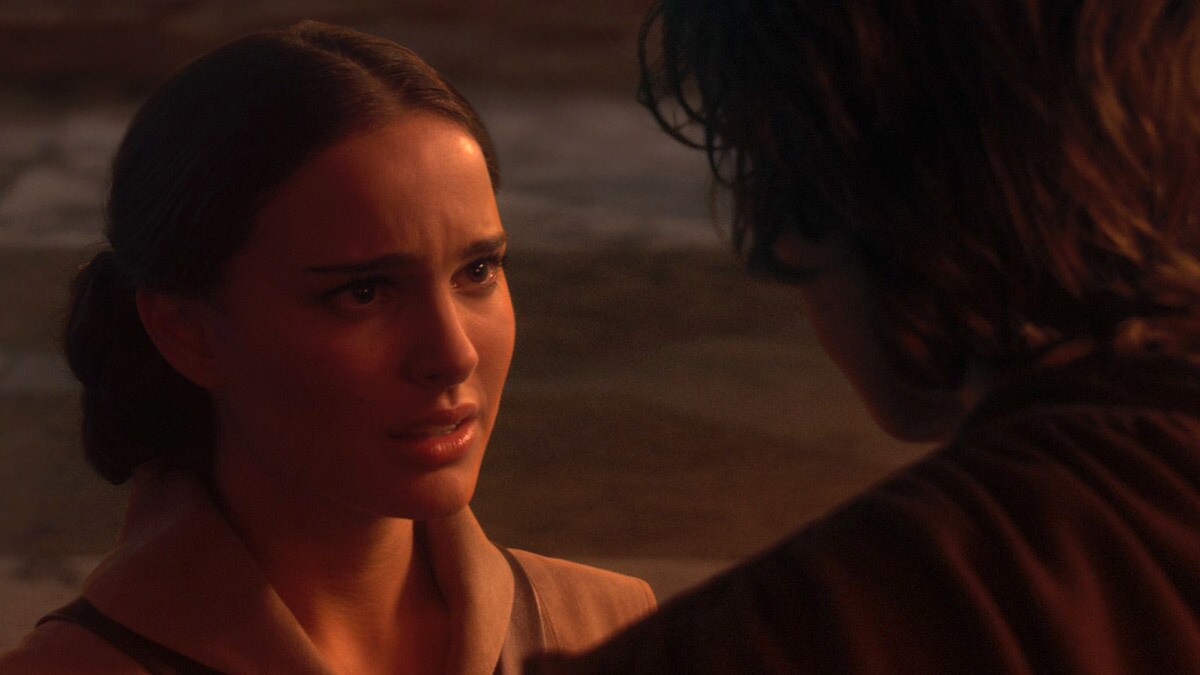 Anakin and Padme fell in love despite the fact that Anakin was forbidden from having a romance with anyone as a Jedi. They kept their relationship secret and Padme's pregnancy unknown by nearly everyone but in the end, the dark side would tear them apart. Anakin, in his anger, would choke her nearly to death and she, with a broken heart, would officially pass away.
Han Solo and Qi'ra
No one died, at least as far we know, but Han and old flame, Qi'ra would end up having to part ways because Han was the "good guy" and Qi'ra, unfortunately, was not. I wondered what happened to her…
Hera Syndulla and Kanan Jarrus
This just might be one of the most tragic love stories in the entire story. Hera and Kanan had been together for years and even though the love they felt for one another was clearly romantic they didn't really embrace their love until it was too late.
Kanan, to save his friends, would perish in a gas explosion just after Hera would tell him, for the first time, that she loved him. She would still go on to birth a child from him but their son would never get to know his father, Kanan Jarrus. 😭
Jyn Erso and Cassian Andor
Both fighting the Empire since they were six-years-old, Jyn and Cassian grew up with only one thing in mind; surviving. Their bond grew quicker than ever and together they would bring the fight to the very people who had essentially ruined their lives…but they would go on to lose their lives in the process after leading the Rebellion against the Empire in a major battle. At least they had each other, locked together in one another's arms.
*whimpering*
Poe Dameron and Zorii Bliss
So apparently, Poe Dameron once had a girlfriend. Her name was Zorii Bliss. Judging from their intimate moments in The Rise of Skywalker, the two were serious lovebirds…at one time, until Poe made some selfish decision that rendered her livid ever since.
The two would come together to fight the First Order but their romantic past was all but extinguished. While their love story isn't entirely tragic things still didn't work out between them so they're another cog in the tragic statistics of this franchise.
Han Solo and Leia Organa
We all know the story. Han and Leia hated each other's guts (it seemed) but would go on to fall in love, get married, and have a child. Their child, Ben Solo, would drive them apart leading them to have separate lives that involved them not seeing each other anymore after their son turned to the dark side. They would eventually come back together but only briefly and not long after, Han would be killed by his own son.
Gosh, what is up, Star Wars?
Rey and Ben Solo
And last but definitely not least, we have Rey and Ben Solo, whose entire storyline has been riven with ups and downs. At times they were at one another's throats trying to kill each other. At other times, they were hiding in huts touching hands and getting caught like sneaky teenagers. When Ben finally turned good for real and saved Rey it was a happy ending.
Wait a minute. This is Star Wars.
Just seconds after kissing Ben, the redeemed Solo would keel over and die in Rey's arms, becoming one with the Force. What the heck?!
Love stories in Star Wars seem destined to conclude tragically. No couple in the franchise gets a chance to live happily ever after. And that is an observation I wanted to share this Valentine's Day.
I guess it's a good thing Rose and Finn didn't become an official couple, otherwise one of them probably wouldn't have made it out of The Rise of Skywalker alive. Lol.
I thank you for reading and I hope you have a LOVE-ly day. May the Force be with you.