It's another Sunday and that means it's time to visit another segment of Who's Your Favorite? Today, however, is rather special for Star Wars fans around the world because it is the late-great Carrie Fisher's birthday (she would've been 62.) So, to honor the woman who has brought so many smiles to people across the globe, she is the subject of today's Who's Your Favorite?
Now, Leia has countless memorable moments during her time in this franchise but I'm going to take at least one exciting moment from each film that she's graced for this list. Enjoy!
1. A Rogue One Surprise
Rogue One brought some fantastic surprises near the end of the film as it swiftly led into A New Hope's story and one of those shocking reveals was CGI Leia. Not only was it brilliant but it proved that technology could be used in truly exciting ways for future Star Wars films.
2. The Tarkin Showdown
Princess Leia was not your typical princess. Yes, she had a very feminine appearance with her gorgeous gown and pretty cinnamon buns and yes she was captured by the bad guys but she proved time and time again that she wasn't a damsel in distress.
Who doesn't love seeing her tell Tarkin, and I quote, "I recognized your foul stench when I was brought on board." Ha! Classic. Leia was small in stature but her presence was mighty. The strength that emanated from her at that moment was more incredible than both Tarkin and Vader's strength combined. She was destined to become a powerful leader one day.
3. "Aren't You a Little Short For a Stormtrooper?"
When Leia was rescued it wasn't the classic example of a damsel in distress being rescued by a dashing male hero. For Leia, the only response to seeing a lone stormtrooper in her cell was a snarky remark which was such a perfect first thing to say to Luke Skywalker. It set the tone that yet again things would be portrayed differently with this princess and I loved it.
4. Angry Leia
It's very rare to see Leia visibly upset but Han seems to push her buttons more often than most constantly. He gets under her skin like nobody can and that is quite apparent in this scene when Han begins to brag how he and Leia were "together."
It's so funny seeing her curse him out Star Wars style: "Why you stuck-up, half-witted, scruffy-looking, nerf herder!" Lol.
5. Feeling the Force
Leia hasn't had many moments where she visibly feels or interacts with the Force which make moments like this all the more special. Remember, at this time she didn't know that Luke was her brother or that Darth Vader/Anakin Skywalker was her father so she had no idea about the power she had within her.
This moment is the first time in Star Wars history that she is shown using the Force and it is easily one of her most powerful moments in the franchise.
6. Leia Is No One's Slave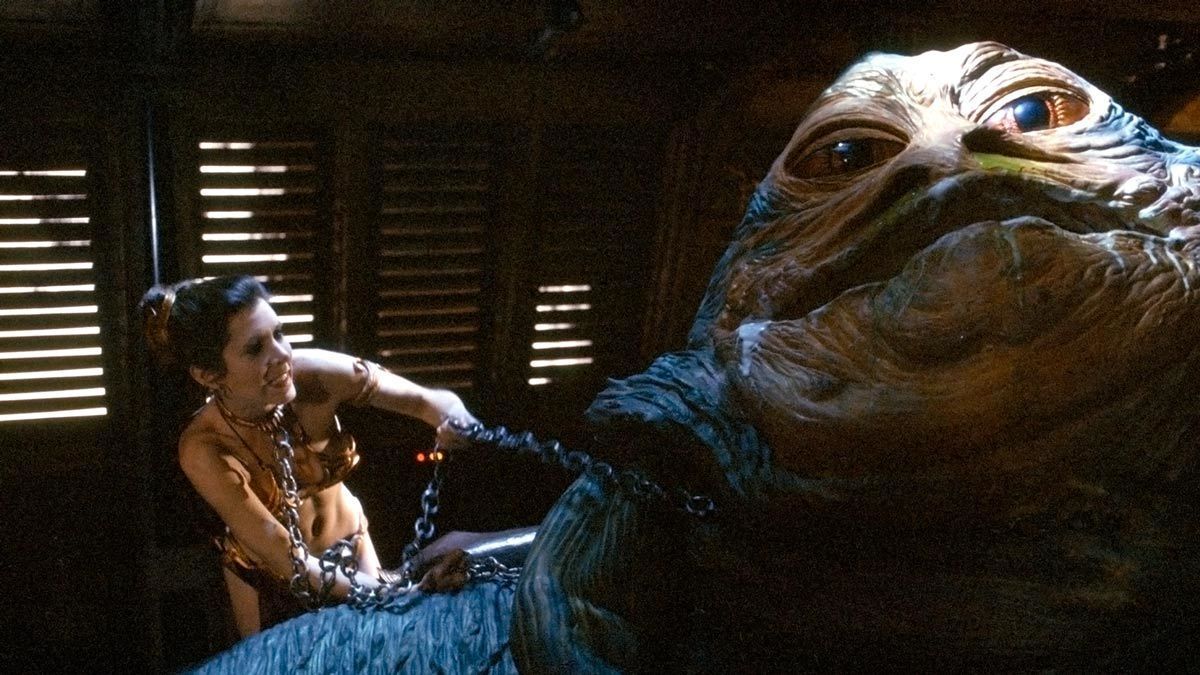 Next to her iconic appearance in A New Hope the Slave attire in Return of the Jedi is another iconic rendition of her character. It's a powerful image seeing her in this golden bikini that's supposed to undermine her in so many ways (even her integrity) and yet she seems stronger. Once again she didn't need men to save her. She killed Jabba herself, choking him with the very chains that had kept her in bondage. It's an inspiring moment for women and girls of all ages to see her take control of her life like that. I love this part!
7. Leia Returns
It had been thirty years since we had seen Carrie Fisher in her role as Princess Leia and to see her in The Force Awakens was kind of startling in the fact that it was truly Leia on the big screen again. But not as the princess that she once was but as a general. Amazing!
8. Finally Using the Force
While this may not be the way we Star Wars fans envisioned Leia using the Force for the first time it definitely is one of her most powerful moments in the franchise.
9. Saving Ben
Leia's final moment may be her most powerful moment of all as she saves Ben from the dark side with a simple uttering of his name. Cue the tears.
Like I said at the beginning of this post there are so many incredible moments featuring Leia Organa that it's hard to choose just nine but that's where you all, my fellow Star Wars fans, come in. What's your favorite moment featuring everyone's favorite princess?
Mine would definitely have to be at the end of The Force Awakens when she says goodbye to Rey. The entire time we see her in the movie up to that point she's clad in this real stiff, militaristic outfit but at that moment she seems almost regal in that blue dress with her hair fashioned so beautifully and the earrings.
Seeing her tell Rey, "May the Force be with you" sends chills down my spine every time and reminds me why I love Leia as much as I do.
Feel free to share your favorite Leia moment in the comments below.
I thank you for reading and I hope you have a great day. May the Force be with you.