For the past few years we have seen diversity highlighted in Hollywood in exciting new ways, namely the popcorn flicks that ultimately attract a lot of eyes and attention. In Marvel, we got to see a nice swell of diversity that continues to be a highlight of the franchise.
Valkyie, previously known as a white character in the comics, was recast with Tessa Thompson in the role. Not only was this exciting at the time of Thor: Ragnarok but to know that she has become the King of Asgard is rather thrilling to think about.
Black Panther, a film with a predominantly black cast, would go on to be the first Marvel movie to be nominated for Best Picture as well as the only Marvel film in the MCU to win Oscars for Best Original Score, Best Production Design, and Best Costume Design.
Falcon, Captain America's trusty sidekick, has now been helmed as the new Captain America, a turn that shocked me considering that Marvel Studios had a choice between him and Bucky to be the new person to take on the mantle of Captain America and they chose Sam Wilson. (😆)
The Eternals cast is Marvel's most diverse ensemble cast for a film that has nothing do with The Avengers yet which is really exciting, of course.
Star Wars has made a point to introduce plenty of diverse characters into these brand new stories, infusing these films with an image that we haven't previously seen in the Star Wars franchise.
And now we're getting to see even more diversity in pop culture.
In the upcoming live-action reboot of The Little Mermaid we will see Halle Bailey portray Ariel in the film.
Just yesterday Javicia Leslie dropped a first look at her intrepretation of Batwoman on CW's The Batwoman.
And also, dropping this weekend, actors Yara Shahidi, known for her roles in Black-ish and Grown-ish, and Aldis Hodge (Straight Outta Compton and Hidden Figures) will be joining two impactful franchises.
Yara Shahidi will be portraying Tinkerbell in the upcoming Peter Pan live-action reboot.
And Aldis Hodge is playing Hawkman in the upcoming Black Adam movie alongside Dwayne Johnson (Black Adam) and Noah Centineo (Atom Smasher.) Of course, I am aware with the similarities between having Anthony Mackie play Falcon in the MCU and Aldis Hodge playing Hawkman in the DCEU but hey, I'm loving this swell of diversity.
Heck, we even got to finally see a Christopher Nolan film with a black lead.
Hollywood is changing, not only in front of the camera but behind the camera as well.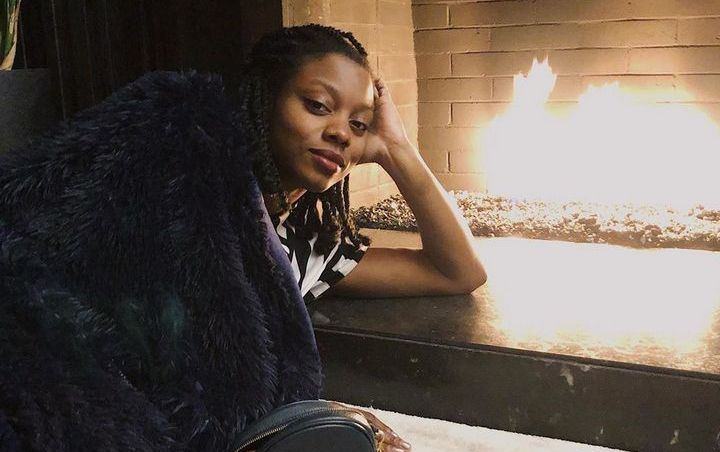 Just think about Nia Dacosta, the director hired to bring Captain Marvel 2 to life in roughly a couple of years or so.
Or the likes of James Wan (Aquaman) and Chloe Zhao (The Eternals) who have and will bring their unique perspectives to the superhero industry.
Deborah Chow, already having directed an episode for The Mandalorian, will be directing the Obi-Wan Kenobi Disney+ series.
We'll be getting Shang-Chi and the Legend of the Ten Rings next year and a Ms. Marvel Disney+ series, both of which are deep into production as of this moment.
I mean the list goes on an on but it's very clear, there's a shift in Hollywood and finally we're getting to see diversity highlighted in movies, television shows, and even the award seasons.
A couple of years ago, it was one of the most diverse nights at any Oscars ever with Regina King (If Beale Street Could Talk), Mahershala Ali (Green Book), Rami Malek (Bohemian Rhapsody), Spike Lee (BlacKkKlansman), Alfonso Cuarón (Roma), Ruth E. Carter (Black Panther), Elizabeth Chai Vasarhelyi and Jimmy Chin (Free Solo), Hannah Beachler (Black Panther), and Domee Shi (Bao) all winning Oscars. For Ruth E. Carter and Hannah Beachler, they made history by becoming the first black women to win Oscars for Best Costume Design and Best Production Design.
Think about the Emmys last week and the number of black actors who won. In fact, history was made as six! black actors found the win last Sunday night; Yahya Abdul Mateen II (Watchmen), Eddie Murphy (Saturday Night Live), Uzo Aduba (Mrs. America), Maya Rudoplh (Saturday Night Live), Regina King (Watchmen), and Zendaya became only the second black woman to win Best Lead Actress and the youngest actress (at 24) to win an Emmy for Best Lead Actress.
The future is indeed bright and I'm very excited to see this swell of diversity become a common thing instead of a jaw-dropping surprise that invites conversation.
I thank you for reading and I hope you have a lovely day.