It's been a while since I've written a post for this series but I figured I might as well today. Get ready for an epic Fan Art Wednesday featuring one of my favorite superheroes of all time: Captain Marvel.
I have no idea who the artist was to bring this masterpiece to life but boy is it stunning. And the American flag on the arm is simply magnificent.
One word: epic!
Oh my goodness I love this. These are two my favorite ladies in the MCU right now and this picture is just so cute.
😱😱😱
Captain Marvel is such a beast and this picture says as much. Love it!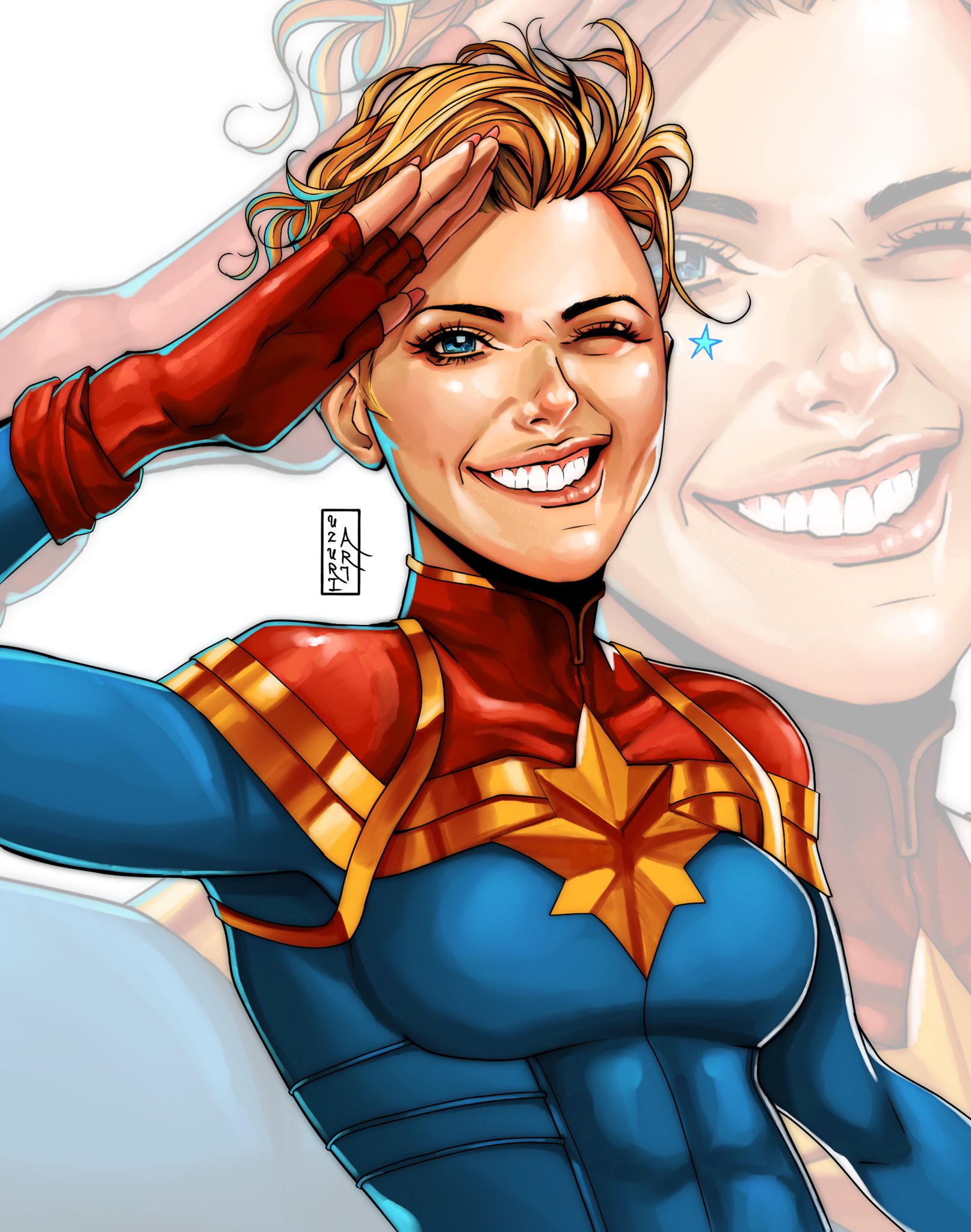 And last but not least, this delightful piece. I love Captain Marvel and this picture is just so cool. It almost looks like it could be the cover of a comic book, it's that pretty.
So, there's my Captain Marvel edition of Fan Art Wednesday.
I thank you for reading and I hope you have a fantastic day.