The Falcon and the Winter Soldier is going to be a great show, the newest trailer for the series has shown as much, and this new poster is honestly one of my favorite in the MCU. Here it is.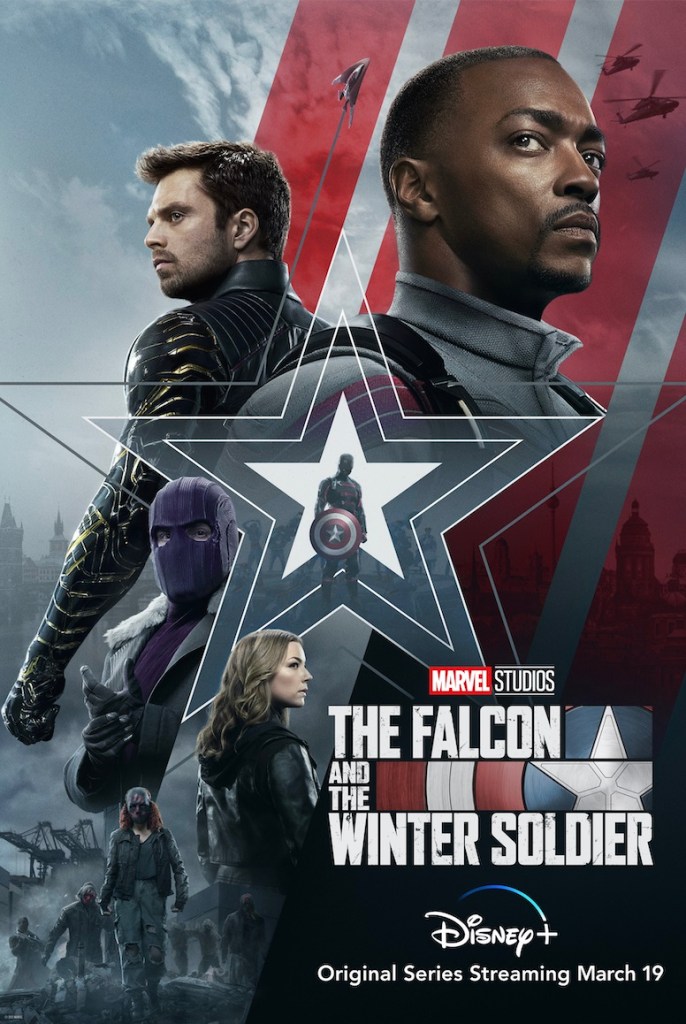 Why is this poster making me so happy? Well, first off, Sam and Bucky look great. (I love Bucky's Wakandan arm.) Zemo is back and he's got his mask! I love that so much. Agent 13 is back and cooler than ever. But most importantly, we get our first major look at a new character, US Agent who, equipped with what appears to be Cap's shield and decked out in black-and-red, is looking exactly what I would expect an evil Captain America to look like.
There's going to be a lot to this series and it's already been said that the show will deal with Sam's reluctance to be the new Captain America. US Agent is going to fill that void and from what I've seen from leaks he's going to be really interesting in the story.
I love WandaVision and I can't wait for this week's newest episode but The Falcon and the Winter Soldier is old-fashioned Marvel and I can't wait to absorb every second of it.
I thank you for reading and I hope you have a tremendous day.