For the past seven weeks Disney+ Fridays have been a rollercoaster ride of emotions. Each episode has offered tantalizing clues and each episode has left me with so many questions. Well, tomorrow it all comes to an end.
SPOILERS AHEAD For Last Week's Episode!
WandaVision's latest episode, Previously On, was the season's best yet as it took us down Wanda's tragic memory lane, resulting in an episode that produced lots of tears around the world. Beyond the grief the episode managed to convey with striking effect it became very clear that WandaVision has been, all along, a pretty clever origin story for the Scarlet Witch.
My sister made a good point the other day while we were talking about our excitement for the conclusion of this series. She said that WandaVision has been designed as a midpoint of Wanda's story. The movies were her beginning, WandaVision is the crossroads, and the rest of her story as the Scarlet Witch will conclude in the upcoming movies.
So, do not expect anything too grand to happen in tomorrow's episode. The juiciest part of her story is yet to come in Doctor Strange and the Multiverse of Madness.
Now, that doesn't mean the episode won't be legitimately fantastic. But for those seeking a guest star appearance by Mephisto or maybe Wanda donning her iconic Scarlet Witch outfit or any other overblown theories in tomorrow's episode the director, Matt Shakman, has already said the show most likely won't go in that direction.
What we definitely are getting though is a showdown with White Vision, Monica is currently preoccupied by Pietro, Wanda is going to have to save her kids from Agatha Harkness, and Vision has a good chance of dying (yet again!) in this series finale.
Of course, Paul Bettany did mention the idea of a secret actor being in this series. I'm starting to think he was joking and was actually referring to himself in a comical way as White Vision. But…if there is a secret actor…we'll see them tomorrow!
…
*squeal*
All in all, the show has been nothing short of a blast. It's been so fun watching the episodes and then running to Twitter to see what people are saying about the episode's events on the trending WandaVision hashtag.
Yes, all of that ends tomorrow…but two weeks from now, we're getting The Falcon and the Winter Soldier so…yay!
And that's not all!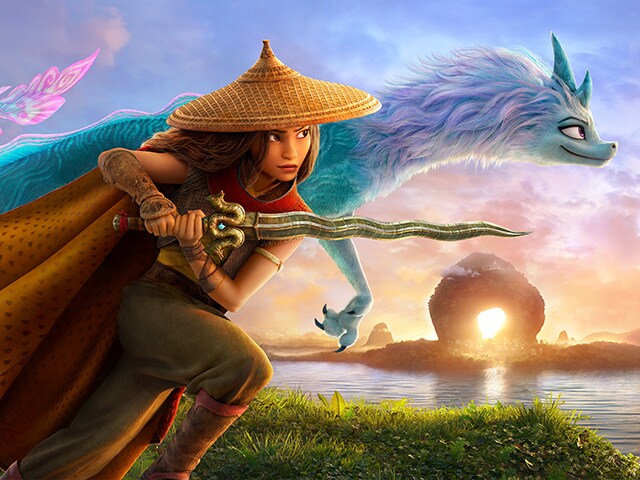 Tomorrow is also the exciting debut of Disney's newest animated flick, Raya and the Last Dragon starring Kelly Marie Tran and Awkwafina and that's exciting too!
The movie currently holds a 97% score on Rotten Tomatoes, a 1% increase since I looked up its Rotten Tomatoes score two days ago, which is astonishing and I simply cannot wait to see what all the hype is about.
Soul was my favorite film of 2020 and that had a 95% Rotten Tomatoes score so…let's do this!
I can't wait for tomorrow.
I thank you for reading and I hope you have a lovely day.