There are a LOT of Disney movies and honestly, I'm still seeing Disney movies for the first time, like The Princess and the Frog and Sleeping Beauty (both of which were better than I thought they'd be.) I watched Zootopia for the first time a few years ago and I remember kind of enjoying it and thinking it was brilliant but the plot ultimately didn't stick with me. So yesterday, my sister and I decided to watch it again for only the second time and I had such a blast.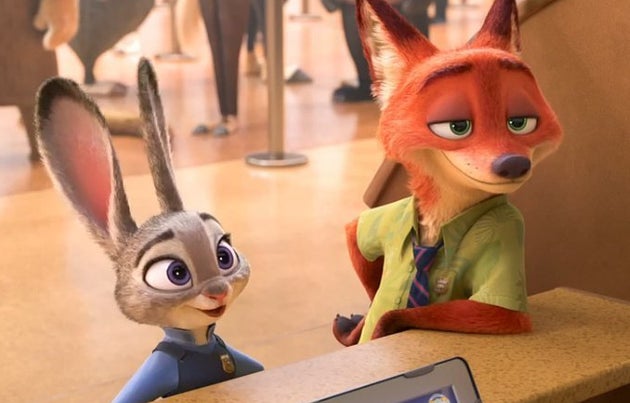 It's a super cute story that highlights the classic saying "You can be whoever you want to be" in a really fun and thoughtful way while finding ways to pick on our culture through animals.
I found myself laughing (quite a lot actually), gasping, and getting a bit emotional, I'm not going to lie. I don't think I appreciated that much when I watched it four years ago but now, I've got to say, I love it!
I'm going to be writing a post where I rank my ten favorite Disney movies…probably tomorrow and Zootopia will definitely be one of them.
I'm giving this movie 5 out of 5 stars and 100 out of 100. It was actually kind of perfect and a totally recommended watch (if you like Disney.)
I thank you for reading and I hope you have a fantastic day.