I haven't done this in a while because I actually haven't cared to. I want to make a top ten Marvel heroes list but there are so many shows and movies these days it's constantly changing (I'll probably still write one next anyway.)
Star Wars on the other hand is a lot easier to decipher when it comes to ranking my favorite characters because there aren't as many that I truly love. I think the last time I shared a ranking it was before The Rise of Skywalker and The Mandalorian had come out so…this should be interesting. Enjoy!
10. Rey
There was a time when Rey was my favorite Star Wars character hands down but thanks to Abrams and Johnson's clashing visions of the character she was dumbed down into a chosen-one type of hero with no clear inclinations as to why.
I liked Rey as a nobody, then she became a somebody, and now she's a Skywalker. It's draining. Plus, I love Daisy Ridley but it seemed like she was trying just a bit too hard to convey all of this emotion in Rey for the finale and ultimately just came across as a kind of annoying emotional wreck.
The only reason why I still have Rey in my top ten is because if they announced a Rey Disney+ series right now I would lose my mind so I definitely still harbor some love for the character.
9. Kylo Ren (Pre-The Rise of Skywalker)
And who surpassed Rey as my favorite character for quite a long while? Kylo Ren. It was The Last Jedi that did it as Rian Johnson fleshed out his character by making him a victim of Luke's failure rather than just a crazed baddie. I loved the character development and was super into Kylo Ren's story and his potential to return to being Ben Solo.
Then The Rise of Skywalker happened and suddenly he was no longer cool, he was no longer interesting, and he literally got no lines to speak as Ben Solo except for, "Ow." What type of mess is that?
I remember leaving the movie theater after having watched The Rise of Skywalker the first time asking myself, "What did they do to my boy, Kylo?" I was furious, and still am in fact.
So, while I did love Kylo Ren a whole heck of a lot before The Rise of Skywalker it's his story in the finale that ruined his character for me. It is only because of his role pre-The Rise of Skywalker that he's on this list.
8. Darth Vader
Vader's pretty cool, obviously, but there are characters nowadays that I find far more interesting than the original Star Wars bad guy.
7. Chopper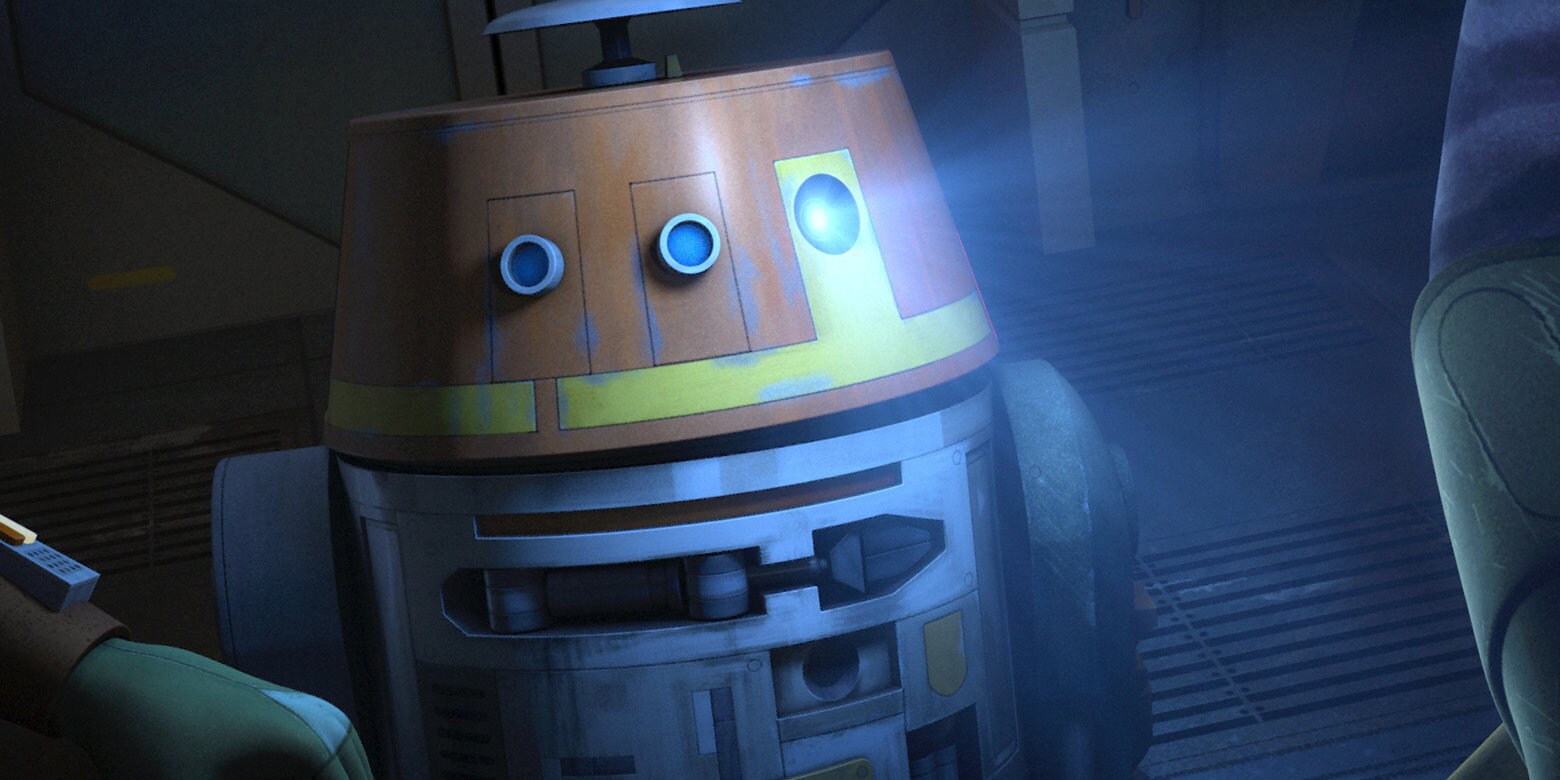 Chopper is undoubtedly my favorite droid. He's so rude and hilarious but when the Ghost Crew needs him he's always there. I'm going to have to get myself a Chopper figurine eventually.
6. Obi-Wan Kenobi
I love Obi-Wan. He was always my favorite character in the prequels, I love his role as a mentor in the original trilogy, and now that he's getting his own series, I am beyond elated.
5. Baby Grogu
Who doesn't love this little cutey-patootey who waltzed into our lives and made us forget about Yoda? Grogu is the cutest thing that has ever been created in Star Wars and I don't think The Mandalorian would be what it is without this little cutey to gush over every week.
4. Kanan Jarrus
Kanan Jarrus has such a compelling story. He goes from Jedi Padawan to classic scoundrel. He evolves from a scoundrel who's scared to use the Force to becoming a rebel Jedi fighting against the Empire. And then, upon meeting Ezra, he grows from being simply a Jedi Knight to eventually becoming a Jedi Master.
Kanan is one of the most interesting Star Wars characters there is and I'm so glad he exists in this universe.
3. Ahsoka Tano
Ahsoka is as about as fleshed out a character as you can write in a franchise. She's been around for literally thirteen years with so much content written to make her one of the most fascinating characters in any story that I've seen…and her story isn't even over yet!
To think that we're getting that Ahsoka series is so fantastic!
2. Mando/Din Djarin
Ah, The Mandalorian, the coolest masked hero since…actually I don't know who. Din Djarin grasped my attention from the moment I first heard his voice and ever since, he has undoubtedly been of my favorite characters ever in any medium.
1.Ezra Bridger
Ezra is one of those characters that can rub people the wrong way but Bridger's story touched me so deeply. He went from being this rascally orphan picked off of the street to becoming a full fledged Jedi who was willing to sacrifice himself for his planet and people.
It's very possible that we'll see Ezra Bridger in the Ahsoka series and when he does show up I. Am. Going. To. LOSE IT!
So there are my ten favorite Star Wars characters.
I thank you for reading and I hope you have a lovely day. May the Force be with you.