If you haven't noticed Marvel Studios is jam-packing a lot of content into our faces in the next few years. I'm talking Disney+ series and so many movies it's almost hard to keep up and yet…I'm excited for all of it.
With the Black Widow release date announcement two days ago the Marvel Studios schedule shifted and new "official" dates were released for the franchise's slate of upcoming movies leading all the way into 2023. In case you don't know them, here are the movie dates for the officially announced films in 2021 and 2022.
July 9, 2021: Black Widow
September 3, 2021: Shang-Chi and the Legend of the Ten Rings
November 5, 2021: The Eternals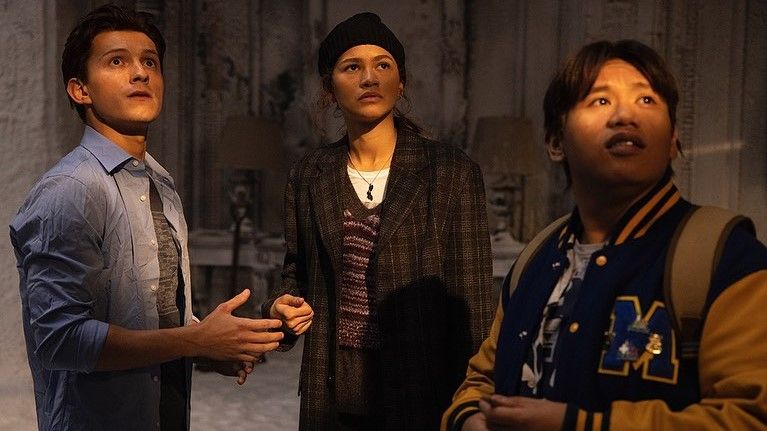 December 17, 2021: Spider-Man: No Way Home
March 25, 2022: Doctor Strange in the Multiverse of Madness
May 6, 2022: Thor: Love and Thunder
July 8, 2022: Black Panther 2
Untitled Marvel Project
November 11, 2022: Captain Marvel 2
Next year we are, according to this updated schedule, getting FIVE Marvel movies and the one most likely set in September hasn't been announced yet. Here's why this is important and has had me giddy since I found this out last night.
We know several other movies that the MCU are working on right now; Blade, Ant-Man and the Wasp: Quantumania, and Fantastic Four. If that blank spot next year was supposed to be one of those movies it wouldn't be blank. So that must mean that this untitled Marvel movie must stem directly from one of the Disney+ series and clearly it isn't WandaVision.
My wild guess, as of right now, is that this untitled Marvel movie is actually a secret fourth Captain America film featuring yours truly, Sam Wilson, in the title role. It would be a genuine surprise for so many and considering that the show will be ending at the end of April, if there was an announcement for a new Captain America movie in the following week they could start filming the Captain America film in June and have it ready by next September.
That seems like the most likely scenario in my opinion unless Marvel Studios is secretly filming a movie connected to one of the other Disney+ series coming up like Hawkeye or Loki. Whatever the case, we're going to be getting a LOT of Marvel content in the coming years and I am so pumped for every bit of it.
I am especially excited to see Doctor Strange in the Multiverse of Madness considering that I've been eagerly awaiting the Doctor Strange sequel since I walked out of the theater in 2016. Now that we're getting one six years later featuring Wanda Maximoff a.k.a the Scarlet Witch in it as well is beyond exciting. Geez, I can't wait to start seeing the trailers for all of these movies!
Which of these upcoming movies are you most excited for? Feel free to share your thoughts in the comments below.
I thank you for reading and I hope you have a lovely day.