It's Monday and I'm in the mood for sharing some awesome fan art, namely fan art surrounding my new favorite Disney+ show (yes, even over The Mandalorian) The Falcon and the Winter Soldier. Enjoy!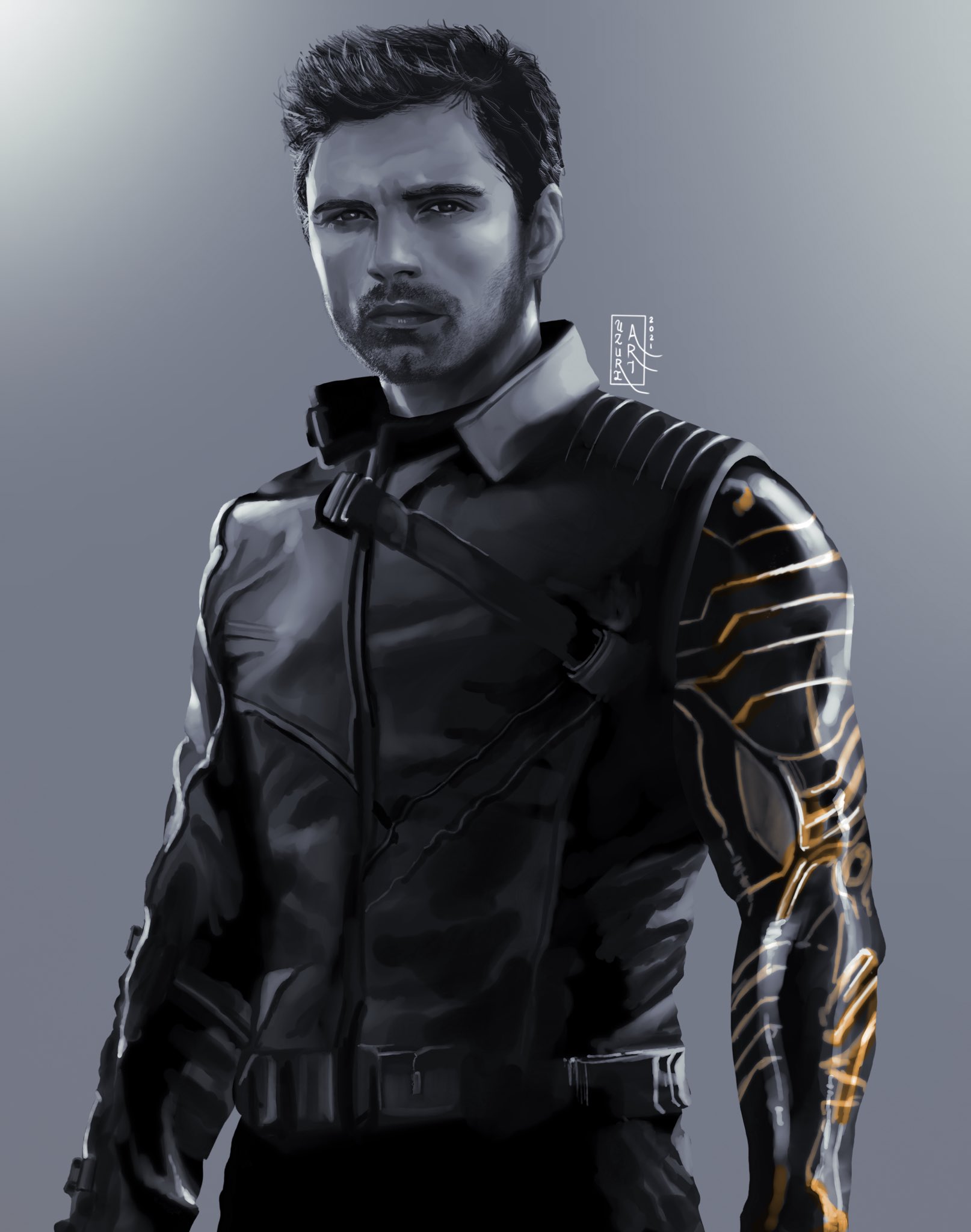 Bucky! The color palette, the arm, the expression, that awesome jacket! This picture is beautiful, pure and simple. It's undoubtedly one of my favorite Bucky fan art pieces that I've seen.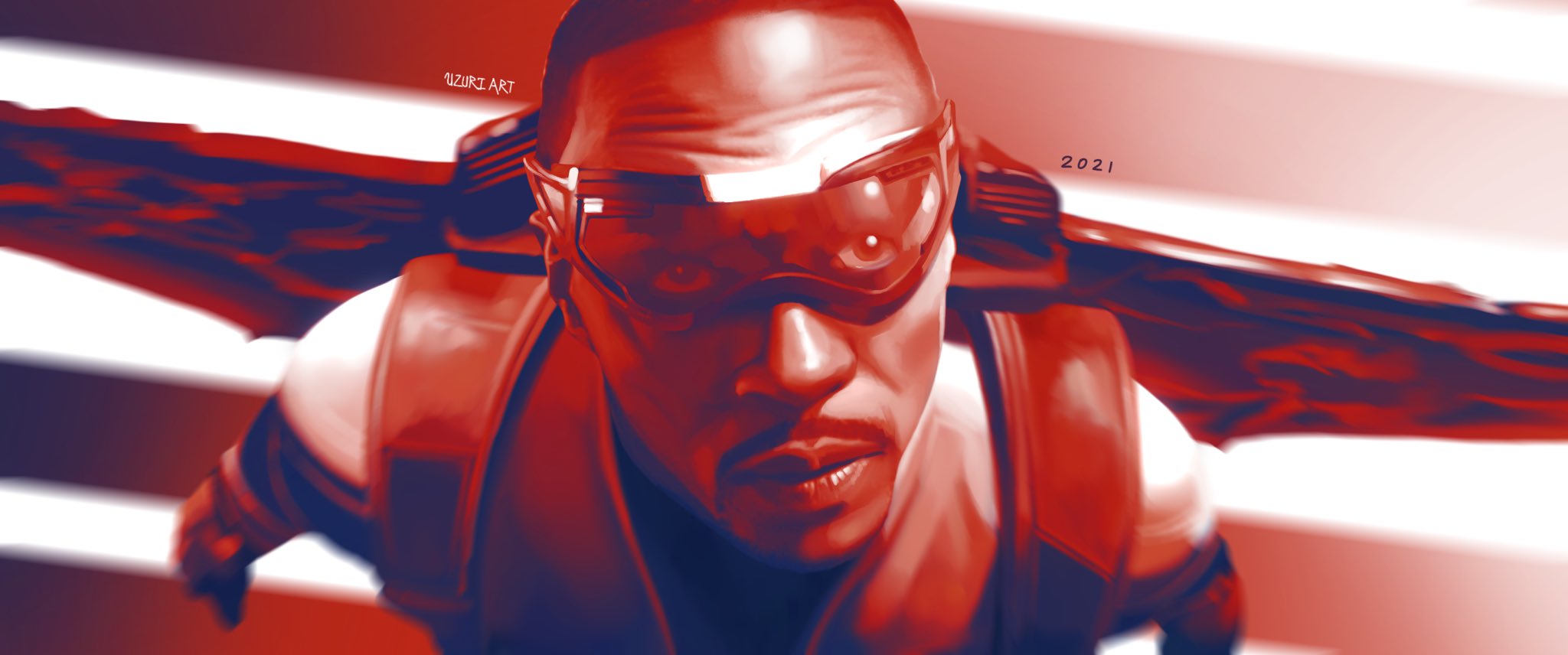 It's Falcon and I'm so excited about it. The red, white, and blue is highlighted as the primary color of the piece but it doesn't feel overwhelming or too on the nose. In fact, it's just right! Plus, it just looks gorgeous.
In another two weeks I'll share some more exceptional The Falcon and the Winter Soldier fan art from the incredibly gifted and always exceptional Uzuri Art whose Instagram is definitely worth a look. There's some art on their page that will blow. Your. MIND!
I thank you for reading and I hope you have a spectacular day.