You see the title of this post? It's not an exaggeration. Life of Pi, a film that was nominated for eleven Oscars, including Best Picture, and won four of them back in 2013, is undoubtedly the most beautiful and one of the most stirring films I have ever seen.
Before roughly about a week or two ago I had never heard of this film. I've never seen it on any lists for classics or movie buff essentials. I've never seen a single commercial for it or heard any chatter about it. And then one day I'm browsing through HBO Max and I stumble upon it. My sister and I saw the featured image for the film,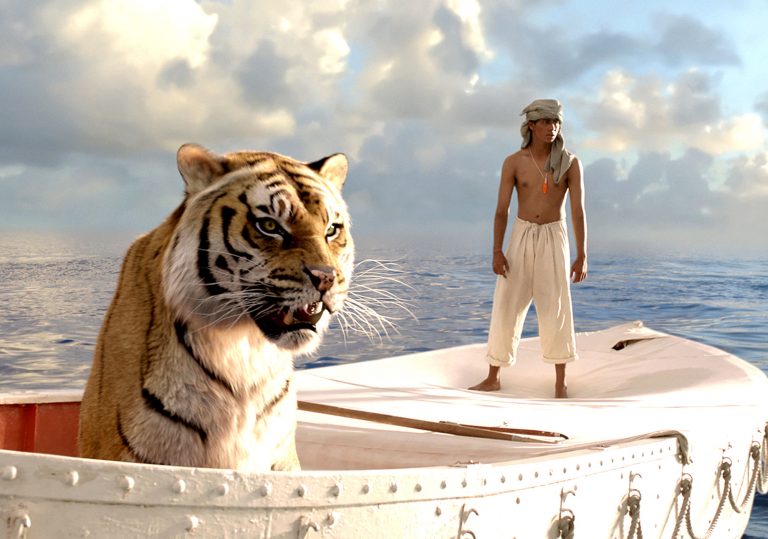 this, and immediately I said to myself, "I don't want to watch that." So we put it off, instead choosing to watch other great classics like Kramer vs. Kramer and The Green Mile. (By the way, The Green Mile freaked me out and made me utterly bawl my eyes out. Ugh, it hurt. Great movie. A+)
And then yesterday, instead of watching Citizen Kane which is another movie I know I've got to watch one day but I keep not getting the urge to, we decided to tackle Life of Pi because why not.
What transpired thereafter was two hours and seven minutes of me and my sister being utterly transfixed. From the opening minutes to the last, Oscar-winning director Ang Lee brings to life a story that feels like it's right out of the pages of maybe one of the most transfixing children's books ever written.
Continue reading

'Life of Pi' Is the Most Beautiful Movie I've Ever Seen