Before yesterday I had seen two Bong-Joon Ho movies (Parasite and Snowpiercer) both of which were really amazing and well-written. So yesterday I watched another film of his; the critically-acclaimed Netflix film Okja.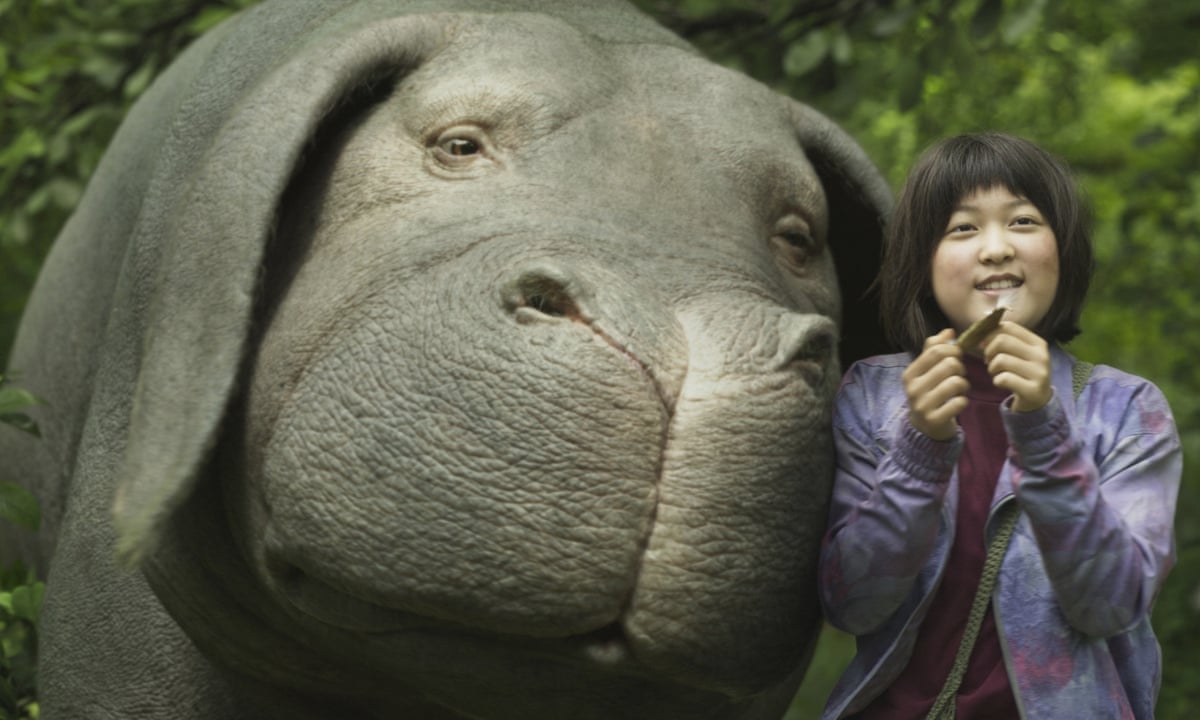 Okja is not a typical movie. It's the story of a young Korean girl and her genetically mutated pig. I'll leave the details of the film there because the story is so good and full of twists and turns that I'd like to keep a lot of the film under wraps in case you may want to watch it yourself.
What I will mention about the movie is its stellar cast. I'm talking Tilda Swinton, Jake Gyllenhaal, Paul Dano, and Giancarlo Esposito. I have not seen a bad movie with these four actors (well, I saw one bad movie with Gyllenhaal, Prince of Persia) and once again Okja was amazing.
Bong-Joon Ho is the type of filmmaker that I would want to be if I decided to make movies because he just doesn't care. He writes and directs the movies he wants to make and each of his films seem to have a resounding message against society and taking a retrospective look at our worst selves.
I am so happy he finally won an Oscar because this man is too brilliant not to have had one already and Okja is just another proof of that.
This movie made me laugh, it made me gasp, and yes, it made me cry. Okja can be light and airy but it can also be very, very dark. If you're not into movies with darker subject material this movie may not be for you because it can get really upsetting after a while.
I'm giving Okja 100 out of 100 and 5 out of 5 stars. It was a freaking perfect film!
I thank you for reading and I hope you have a fantastic day.