Eternals has been one of the most anticipated movies in the MCU since its announcement a couple of years ago but it's also, next to Loki, been the MCU's most secretive project. We have been waiting for a teaser trailer for over a year and now…it is here. Check it out.
For one thing, this definitely feels like a teaser. We get a miniscule look at each of these characters (a wonderfully diverse crew, I might add), a bit of their abilities, their spaceship (I like their ship), and we see how they have touched and watched humanity from afar. And that's about it.
This teaser was not designed like a teaser for Infinity War which was pretty much the penultimate MCU teaser and had us all losing our minds. Instead, it's a first look at a brand new story, one that we have had no knowledge of until now.
After watching Nomadland, I can see Chloe Zhao's work all over this. She knows how to tell a story that is visually engaging and yet deeply profound in her ability to connect with the beauty of humanity and our struggles of everyday life. And I think that's what is going to make this movie so beautiful.
Kevin Feige needed someone to be able to tell an incredible story about these ultra-powerful beings but how will we connect with them, how will we begin to love and root for them in the way that we care about The Avengers? You get somebody like Chloe Zhao to tell this story and I am excited.
And like all great teasers, the trailer hints at something extraordinary and yet we never see anything ultimately that arousing. There's no sight of the movie's villains and that means Marvel Studios is keeping this antagonist under wraps. That's an exciting prospect!
All in all, while I can't say this was the best teaser I've ever seen, I'm very excited to see it this November and how it will tie into Phase 4 of the MCU. Here's the teaser poster.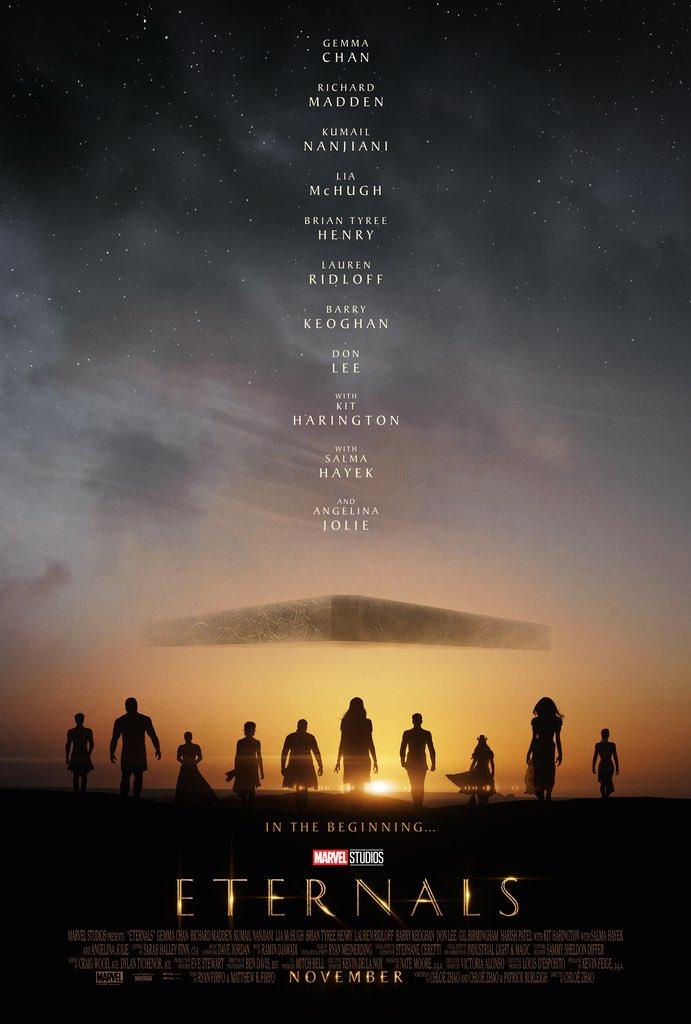 This is one of the most beautiful Marvel Studios teaser posters I have ever seen. It's literally giving me chills.
I thank you for reading and I hope you have a spectacular day.