Disney, as you very well know, has decided in the last decade to recreate (or simply elaborate) on a bunch of classic Disney stories that needed a modern revamp. And so we've gotten our fill of live-action Disney stories that have ranged from surprisingly entertaining to downright underwhelming (Maleficent, Cinderella, The Jungle Book, Beauty and the Beast, Aladdin, Maleficent: Mistress of Evil, Mary Poppins Returns, and Mulan). Now, arrives their latest movie to join this long list, Cruella, and it is near perfect, darling.
Cruella de Vil is easily, in my opinion, the evilest villain in all of Disney thanks to her shocking mission to kill a hundred Dalmatian puppies and turn them into a coat in the 101 Dalmatians. She takes the idea of mean and cruel to the next level.
So how was Disney, the Mickey Mouse brand, going to make a movie about this woman's origin story? It turns out Cruella is practically Cinderella, with a villainous flair.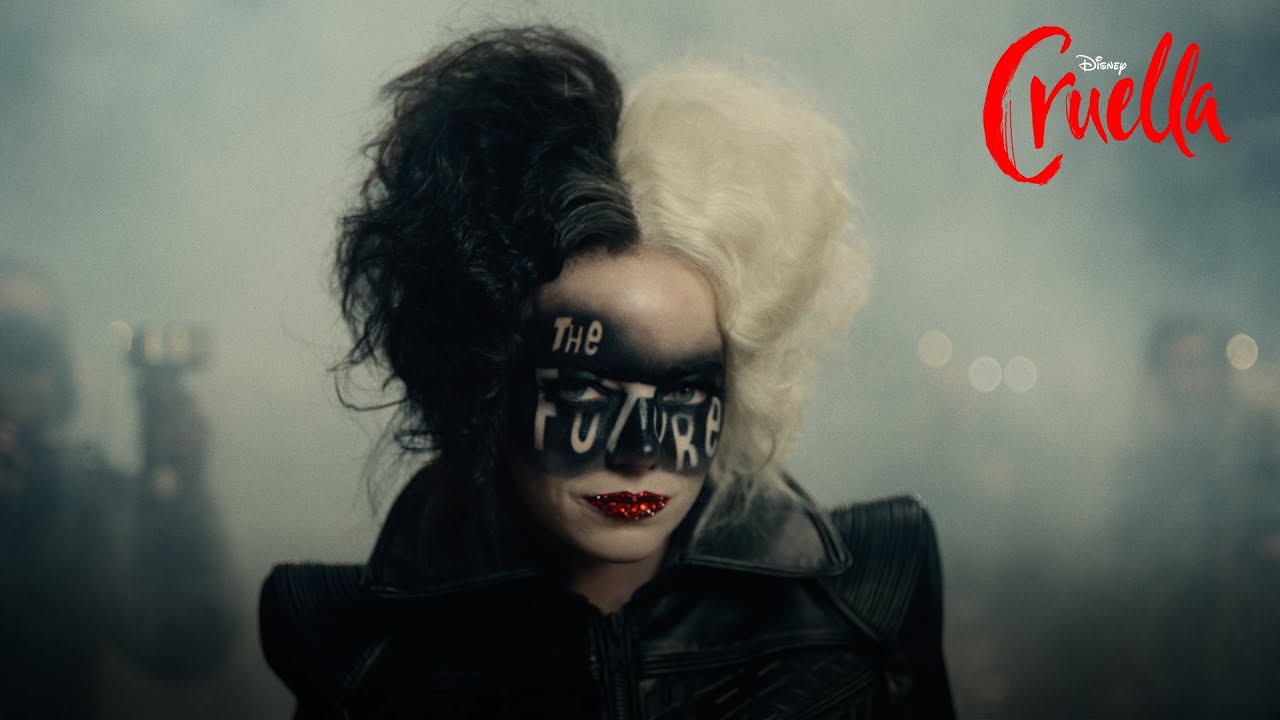 Emma Stone's delectable take on Cruella makes you want to root for her as she takes on an antagonist even more cruel than her, the flawlessly dressed Baroness, played by two-time Oscar-winner Emma Thompson.
There's fashion galore, a bunch of iconic songs that you can tell Disney had to pay a lot for, and a lot of British snobbishness. It's a treat!
But I think what surprised me the most about this movie was one, its length, and two, its substance. I wasn't expecting to like this film but it kept me smiling from beginning to end. Yes, it went on a bit longer than expected and, because this is Disney, the writers kind of backed out on making Cruella too wicked, which is obviously unfortunate considering that she's a woman willing to kill puppies for a nice coat. But it still wildly entertained me and had a surprising twist that I actually didn't see coming.
This was a solid live-action Disney movie. 89 out of 100 and 4 out of 5 stars.
I thank you for reading and I hope you have a wonderful day.