I can't believe it. Usually, we'd have to wait until this Friday but because Disney+ has so many series with episodes dropping on Friday they decided to push it to Wednesdays and I couldn't be more excited. Tomorrow we get to see where the God of Mischief's story continues.
And, in case you didn't know, like The Falcon and the Winter Soldier, we're going to be getting six long episodes. The first two episodes have already been confirmed to be 51 and 54 minutes long so we'll have a great idea of what to expect with this series pertaining to its tone and storyline.
I can't wait to see why this show is going to be so important to the whole scheme of Phase 4 and I'm just EXCITED!
Here's a bonus treat.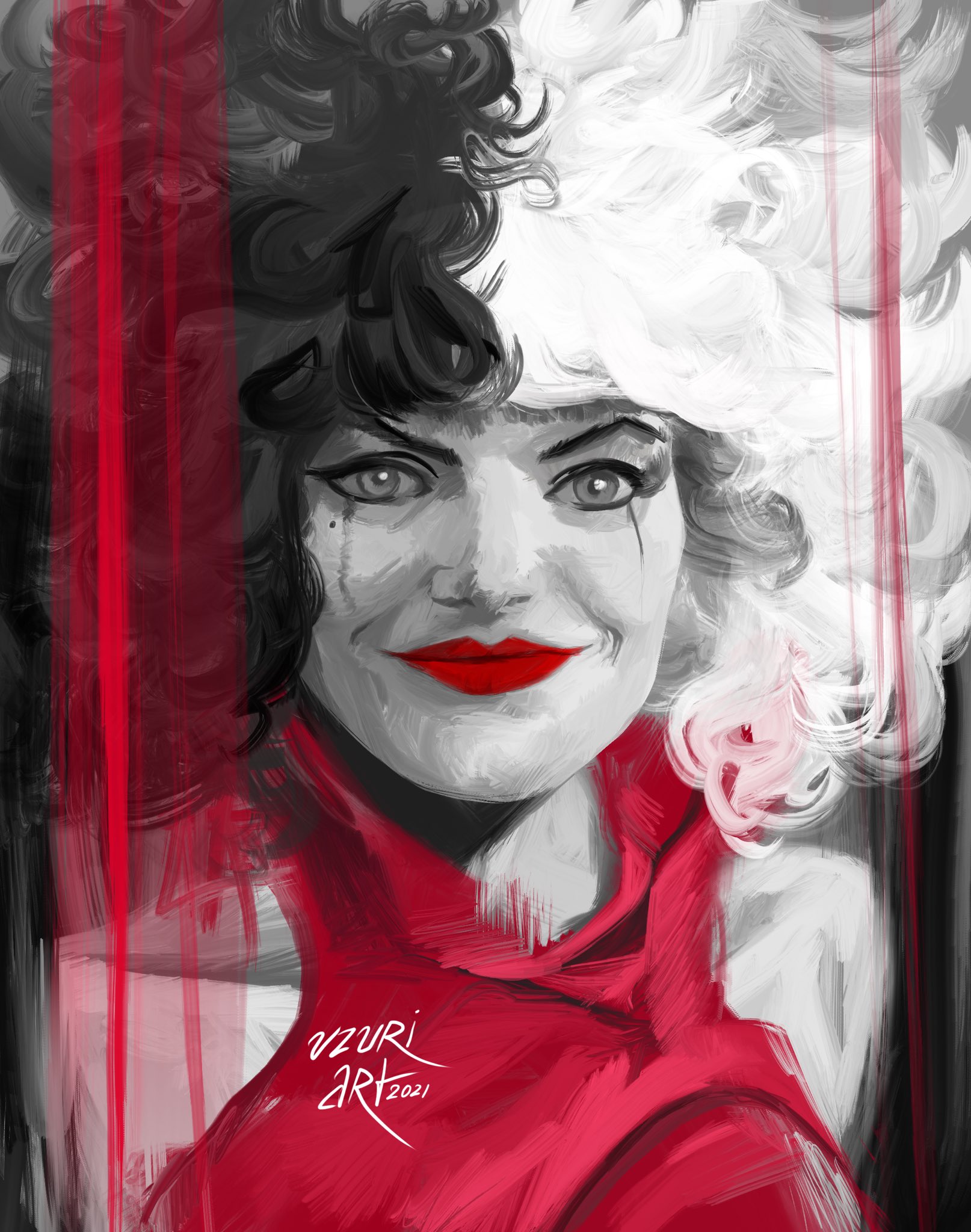 I ran into this fascinating fan art from the incomparable Uzuri Art featuring none other than Cruella so I had to share it. 😁
I thank you for reading and I hope you have a great day.