Instead of sharing my thoughts on the latest episode of The Bad Batch I have something else to talk about. Something that I feel is far more important.
This will be a longread.
I'm a Star Wars fan and fanatic. I have been since I was a little girl. The power of the Force and the familial bonds/drama sucked me in like a whirlpool and it took a long time for it to let go. Then Marvel Studios happened.
Since 2014, it seems like Marvel Studios hasn't failed me yet. That year we got Captain America: The Winter Soldier and Guardians of the Galaxy, two of the greatest superhero movies ever made and a true testament to the genre. They were the first Marvel films I owned.
Since then, this cinematic universe has managed to never disappoint as it continues to raise the stakes and introduces new characters that manage to steal my heart.
Star Wars, on the other hand, has been a mixed bag. The first two movies under Disney, The Force Awakens and Rogue One, were two scintillating wins back to back. It seemed like Star Wars was back and better than ever. And then…we had three losses in a row.
The Last Jedi has become one of my favorite Star Wars movies but it took me over a year to fully appreciate it. It didn't take me a year to know that Thor: Ragnarok, the best Marvel movie in 2017, was that good.
Then came Solo: A Star Wars Story, a decent film that I ultimately can't seem to get the urge to watch anymore. It's boring, I'm not a fan of Ehrenreich's Han Solo, and even Donald Glover can't infuse enough cool to become a truly believable Lando Calrissian. The best thing about that film is Qi'ra and even she can't get me to watch that movie.
And then there was The Rise of Skywalker. My feelings on that dumpster fire of a Star Wars finale are clear.
My love for Star Wars had tanked greatly but Marvel Studios kept me happy at every turn. In fact, that very same year The Rise of Skywalker came out we got Avengers: Endgame, another fantastic superhero flick and a fitting end to over ten years of superhero excellence. It was, however, The Mandalorian that saved me and made me believe that Star Wars was still worth cherishing.
That first season was something special wasn't it? It was almost as wondrous and groundbreaking as the very first film that began this incredible franchise, A New Hope. It was stirring, rewarding, satisfying, and it brought the fandom together, something the films couldn't do.
Technically, with all of the big names, new locations, and bigger moments that the second season possessed, it was far superior to the first season of The Mandalorian. But there was something my sister and I noticed. A major flaw in the masterpiece that was beginning to muddy the enjoyment and hasn't stopped. And that is the writing.
Let me explain.
In the first episode of The Mandalorian's second season we meet Cobb Vanth who's apparently been wearing some some Mandalorian armor for about…five years. That armor belongs to none other than Boba Fett. Mando ends up acquiring the armor and is ready to leave Tatooine but at the end of the episode we see that Fett is alive and it looks like he wants his armor back.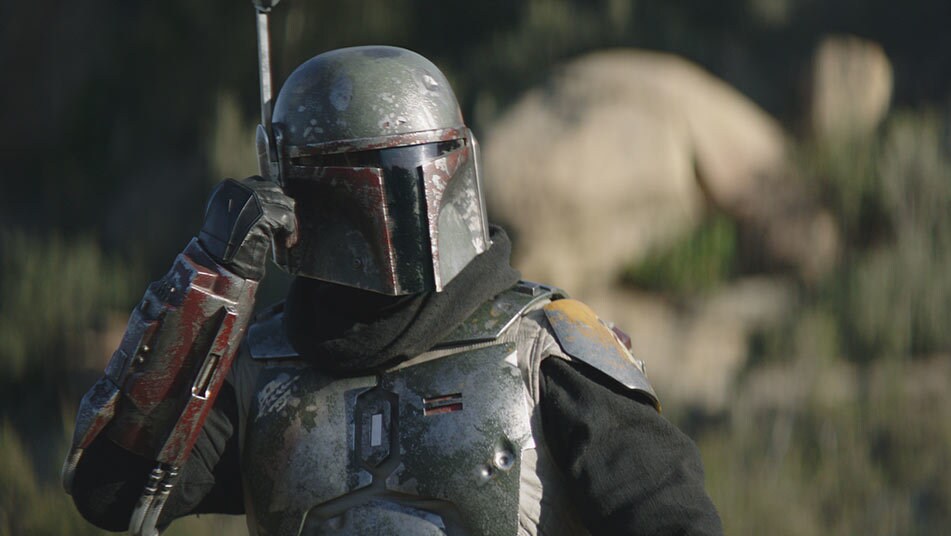 Skip forward five episodes and Boba finally returns to the scene. He shows up in his iconic ship, Slave I, and with Fennec Shand along with him and is ready to fight to get his armor back. He ultimately does and everyone's happy. But here's a fine example of lazy writing.
Cobb Vanth, according to his story that he told Mando, had acquired the Boba Fett shortly after the destruction of the second Death Star. Considering that The Mandalorian takes place five years after Return of the Jedi, that means that Vanth had the armor that long too. And through all of that time, Boba Fett never thought to take the armor for himself?
A bounty hunter who was able to track Han Solo, one of the greatest and shiftiest smugglers in the galaxy, to the Cloud City when everyone else failed? This guy somehow didn't know that Vanth had that armor all that time? Are we supposed to believe that?
But his acquiring the armor needed to help the plot. So Boba shows up in the nick of time in Episode 6 with Fennec to help Mando take on two hefty squads of stormtroopers and to also become a really cool Uber driver when Mando's ship would inevitably be destroyed.
And that's not even all to point out the lazy writing in the second season of The Mandalorian.
In Episode 5, Mando meets Ahsoka. Together, they must liberate a small town from a classic Imperial evil lady…but this evil lady just so happens to have a Beskar spear which will help Mando out in the season finale against Moff Gideon…otherwise he would've been toast.
Or that time when Miggs Mayfeld took off his helmet in Episode 7, never put it back on for some reason, and so it forced Mando to have to show his face even though it wasn't necessary.
It's these convenient moments that made the season, as good as it was, a bit flawed in my opinion. Everything happens to serve a purpose in the show in a painfully obvious way even if it doesn't make sense (I'm talking about Boba never finding Vanth on Tatooine and getting his armor back.)
And it is lazy storytelling that continues in The Bad Batch.
The first episode was fun, unexpected, and ultimately pretty brilliant. The third episode was just as shockingly good. And then it's been a downward spiral since then. It finally made my head explode with yesterday's latest episode.
It's been teased that Wrecker would go evil once his inhibitor chip finally set in for a couple of episodes now. It clearly seemed that his turn would be a crucial development in the story and would become an emotional rollercoaster of a moment.
Instead, Filoni and his fellow writers decided to make him turn bad when Rex conveniently gets thrust into the show for a glorified cameo for one episode, giving this story a floating pad to water down the horrific situation of Wrecker turning complete-Crosshair on everyone. Because his inhibitor chip was removed he is able to do the same for the clones, Wrecker does little damage, he almost kills Omega but doesn't because Rex is there to save the day, and just like that, the most compelling storyline outside of Crosshair's turn to the dark side was snuffed. It was infuriating.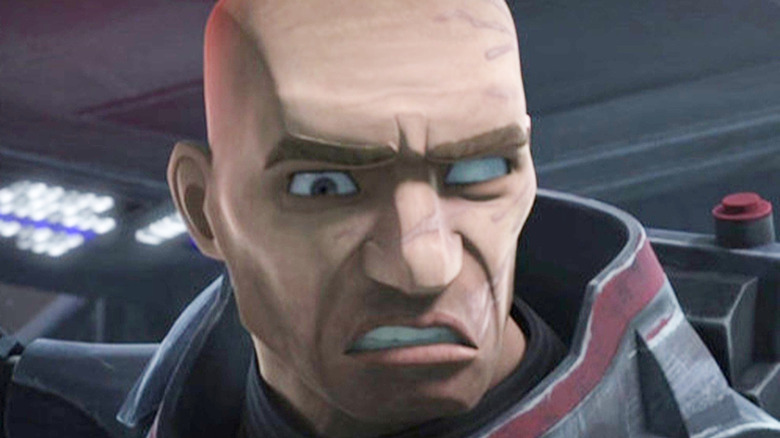 It was especially infuriating because we have been taught the rules of the inhibitor chip. When Wrecker hit his head during the last episode and began to mutter "Good soldiers follow orders" that should've been the moment he turned.
It would've so much fulfilling, so much more tragic, and it would've put a wrench in the story that the show desperately needed. Instead, against the rules of the inhibitor chips that we have grown to know (once you snap, you snap) he managed to stave off the effects and was able to go on groaning for another episode just until Rex showed up.
Now Rex is contacting a mysterious someone at a rendezvous location (WE KNOW IT'S AHSOKA!!!) and has invited The Dad Batch to essentially join the Rebellion. Hunter declined but we know something down the road is going to change his mind (when it's convenient for it to.)
And how will Ahsoka come into this story? Probably when Omega eventually gets captured and taken to Palpatine (because she's Force-sensitive and they've got to find a way to explain Palpatine's cloning shenanigans) and so then we'll have an Ahsoka versus Palpatine moment that's going to break the internet. Yeah, it'll be epic but it's going to be convenient for the story and Omega will be saved. Mark my words.
It's this lazy storytelling that has made me begin to become annoyed by Star Wars. I love these characters, I love these stories, but geez am I hating the writing lately.
What do you think? Have you noticed the lazy writing? Feel free to share your thoughts on everything I have just written in the comments below.
I thank you for reading my rant and I hope you have a great day. May the Force be with you.