Disney has been recreating their classics and making them live-action. Some have bad while others have been surprisingly great, even to the point of, in my opinion, surpassing their animated predecessors. In light of Cruella's recent addition to the lise, I wanted to share my ranking of the live-action Disney remakes. Enjoy!
13. Maleficent: Mistress of Evil
When I heard there was going to be a Maleficent sequel I was intrigued to see it. When I finally did I was more than disappointed. Much of the movie I complained about how awful it was and when it eventually concluded I was just tired of it all.
I will, however, be watching this again soon and maybe after a second viewing I'll have a better appreciation. Maybe…
12. Dumbo
Dumbo made me cry, yes it did, but it ultimately is the most forgettable of the live-action movies. Its story was bland and I'm not a fan of Colin Farrel, hence my low ranking.
11. Mary Poppins Returns
Yes, Mary Poppins Returns isn't as bad as these other two movies (mainly because of Emily Blunt who is one of my absolute favorite actresses) but thanks to Lin Manuel-Miranda's awful English accent and the lackluster musical numbers this movie falls flat for me.
10. Maleficent
Angelina Jolie was perfect as Maleficent and yes, the story is pretty good, but ultimately this movie never truly shined in my opinion. But it is far better than its sequel and a nice template for what is now the Disney anti-hero.
9. Mulan
When I heard that the live-action version of Mulan was going to bypass the songs to become more of a classic Chinese epic I was super excited. And then Disney decided to not hire a talented Chinese director with an eye for elaborate, powerful, and beautiful action sequences but rather an Australian female director whose choice to make something epic was to use slow-motion…too much.
Mulan never felt like the most powerful warrior you had ever seen even though the film desperately tried to trick us into thinking so. Because of this, the best part of the movie is the first half before Mulan goes off to war when we get the deeper, quieter moments with Mulan and can begin to care for her and the characters surrounding her.
I wished this movie could've been great but unfortunately, it wasn't.
8. Alice in Wonderland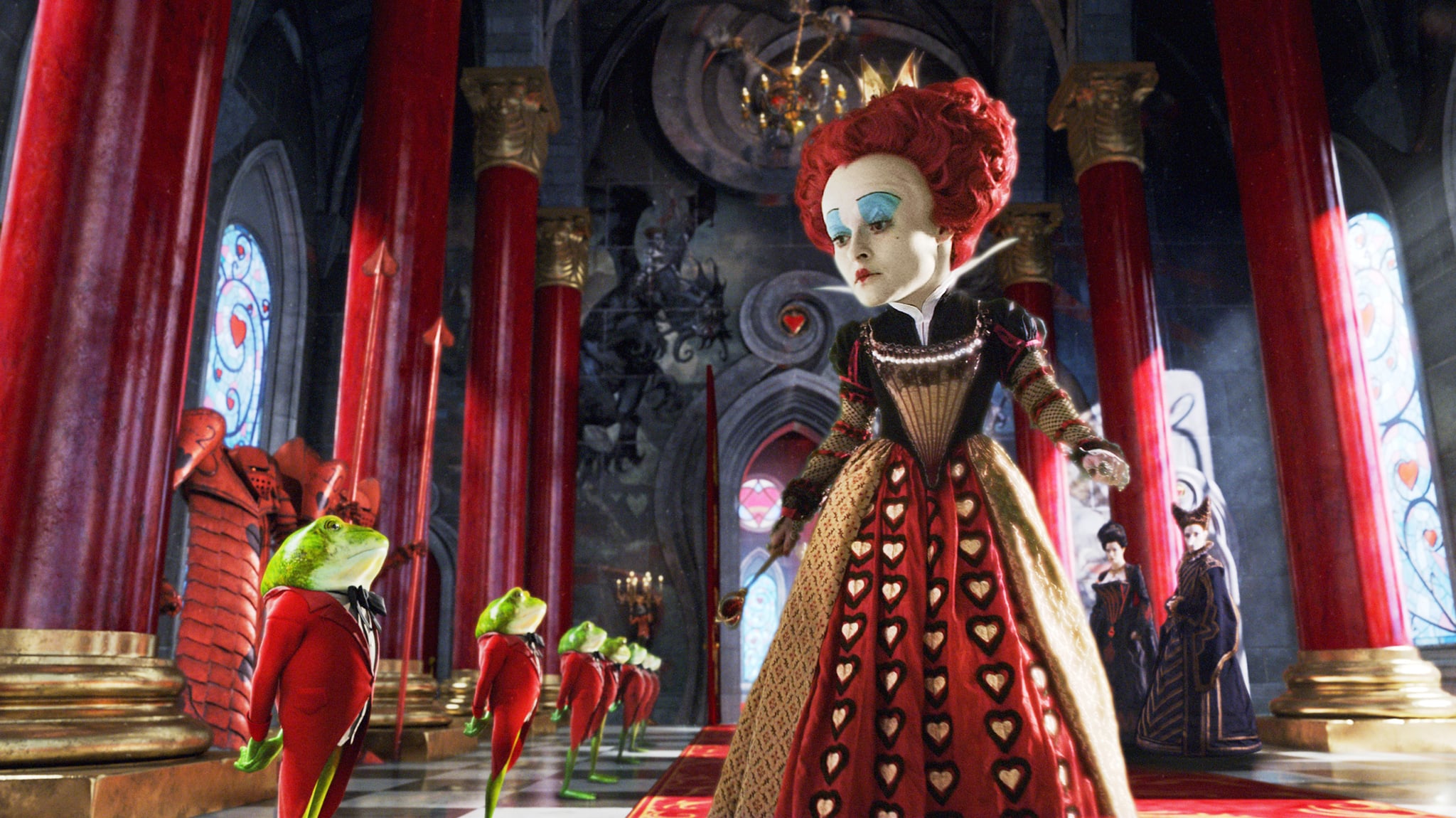 This movie is pretty forgettable but there are some things that stuck out; like Johnny Depp's Mad Hatter, that creepy cat, and of course, Helena Bonham Carter being iconic as always yelling "Jaberwocky" at the top of her lungs as the Red Queen.
This movie will also always have a special place in my heart because it was the first film I ever saw in IMAX.
7. The Jungle Book
The Jungle Book is, if I'm not mistaken, the best-reviewed live-action Disney movie but I am not a fan. I've never been very fond of the story of The Jungle Book and this movie just doesn't appeal to me. But I will acknowledge that it is better than these other movies on the list beneath it.
6. The Lady and the Tramp
This movie was so cute my sister and I couldn't stop gushing. It was so much fun to watch and WAY BETTER than we expected. I loved this movie.
5. Cinderella
I think I would honestly like this movie more if I wasn't so biased against Richard Madden's casting as Prince Charming. I'm sorry, I just don't find him very flattering in the role. So, once he shows up, I am always distracted by him and I can't get into the movie I want to. But Cate Blanchett's portrayal of the evil stepmother is utterly divine and a real highlight of the film.
And yes, Helena Bonham Carter is back, this time as a fairy Godmother. Lovely!
(I do like Madden as Ikaris though in Eternals. I think a beard and older age suits him.)
4. The Lion King
Even though I didn't particularly like The Lion King remake because it follows the original plot so closely it takes a top spot on this list because duh. It's The Lion King, the greatest Disney movie ever made. I think I would like this film more if the updated version of "Can You Feel The Love Tonight" was actually sung during nighttime.
3. Cruella
I've already seen Cruella twice and while the story is kind of bland the fashion is stellar, the performances by both Oscar-winning Emmas is enchanting, and that soundtrack keeps the movie kind of interesting (and ultimately rather memorable.) I'm ready for that sequel.
2. Aladdin
I know this may seem sacrilegious to some but I like this version of Aladdin more than the animated version. Will Smith is a funner Genie and Jasmine is given more authority in this movie compared to the animated version where she is over-sexualized in my opinion.
Plus, the live-action version of "Prince Ali" is hands down why this is my favorite rendition of the Disney classic. It. Is. EPIC!
And Last But Not Least: Beauty and the Beast
Like Aladdin, I prefer this version to the animated one. Yes, the original Beauty and the Beast is fun, vibrant (and Belle is prettier) but there's something so undeniably charming about this film.
I've seen it four times, the most out of all of the live-action remakes. Luke Evans' Gaston is some of the best casting I have ever seen. And anything with Ian McKellen in it gets a major thumbs up from me.
How would you rank the live-action Disney movies? Feel free to share your thoughts in the comments below.
I thank you for reading and I hope you have a wonderful day.