I've just recently gotten into reading Star Wars comics and it's kind of amazing. I got four comics from my local library and I've read two so far: Star Wars: Vader-Dark Visions and Star Wars Vol. 9: Hope Dies. Both left me kind of shook.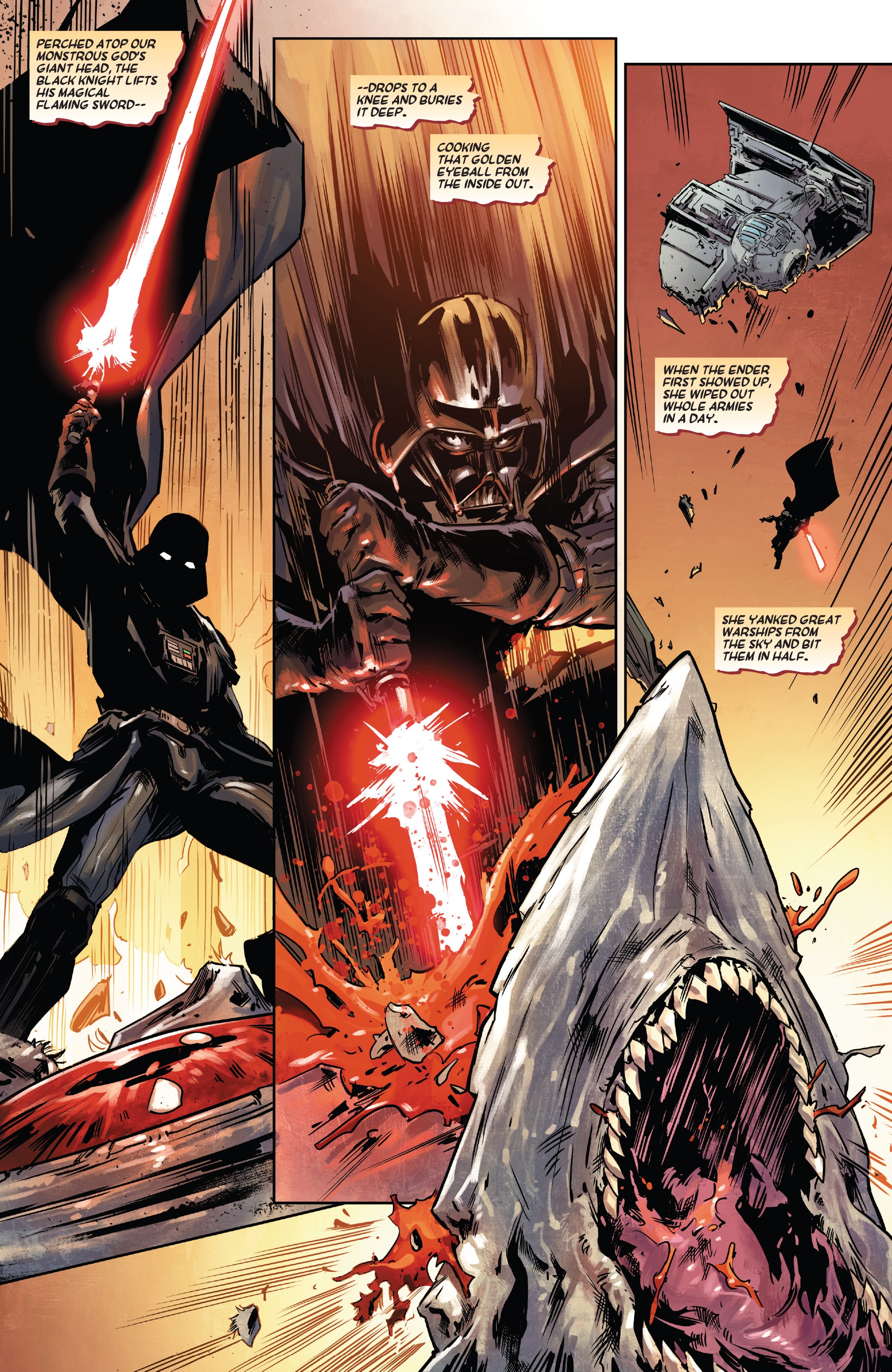 Dark Visions is Vader at his finest as we see a few different stories told from another person's point of view about the dark-clad warrior of the Force in the same writing style as The Legends of Luke Skywalker. But, this being Vader and all, the stories were either gruesome, creepy, or both.
I personally loved flipping through the comic's pages dazzled by the art and the darkness that seemed to emanate from every panel. It was so good!
And then there was Hope Dies which was the most enthralling comic I've ever read. The artist really captured the likenesses of Leia, Luke, and Han while the writer perfectly brought them to life, resulting in what felt like a miniature movie. I couldn't put the comic down! It was that riveting.
Plus, it features Vader again so…that's a win.
As a Star Wars enthusiast, I highly recommend these two comics because they really are that good. Now I want to read more Vader comics.
Next up, Doctor Aphra Vols. 1 and 2. Yay!
I thank you for reading and I hope you have a great day. May the Force be with you, always.