Shazam! was the surprise that I wasn't expecting in 2019. I saw the trailers, I watched the tv spots, but I didn't think the movie was going to be that good. Then I saw its shocking 90% Rotten Tomatoes score (I think it was 92% at the time) and my family and I went to go see it in IMAX. Suffice it to say, we loved it!
And the plot twist of all the kids becoming Shazam heroes was a surprise I wasn't expecting. We all clapped with glee in response.
Since then, I've watched the movie several times. In fact, I was watching Shazam! last night on TBS. It's such a fun movie with such a lovable cast and storyline. Unsurprisingly, besides The Batman, it's the DC Comics movie I'm most excited for and right now they're filming.
Because the director, David F. Sandberg, understands that there will be photos of the film leaking online he went ahead and shared our first look at the new suits for our Shazam family. Here they are.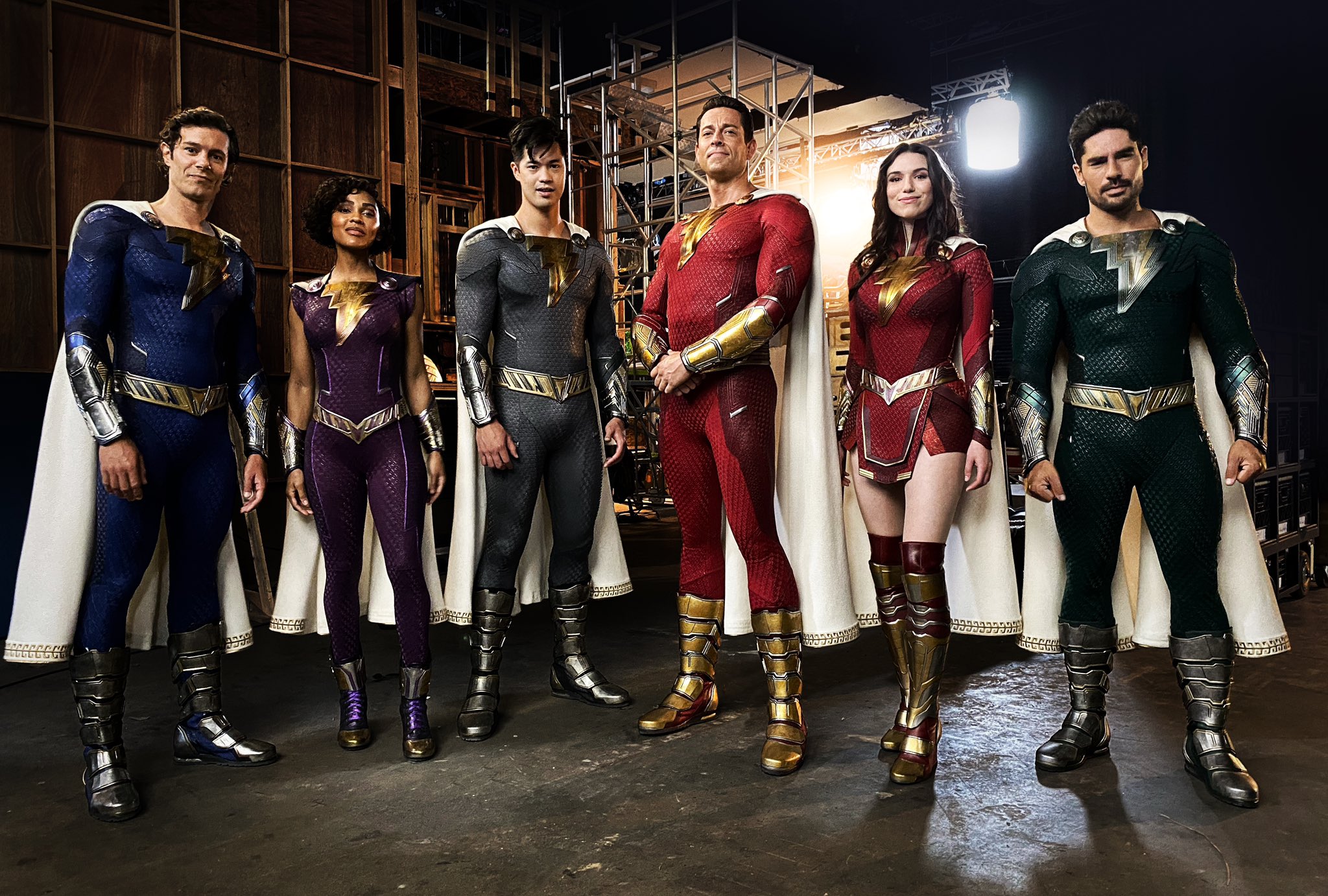 Yep, that's an upgrade ladies and gentlemen! And in case you don't see the difference…
Just, whoa. Despite loving the film I always thought Shazam's outfit was a little silly. The cape, the material for the suit, it was all just a little, well, silly. But the movie was silly so it didn't really matter. But now, these are the heroes who will have to take on Black Adam one day. They need to not only be ready for the challenge but they need to look ready too.
I'm so ready to see this movie in all of its hilariousness but for now, we've got to first see Black Adam.
Shazam: Fury of the Gods will hit theaters on June 2, 2023.
I thank you for reading and I hope you have a great day.