Oh, there's so much to talk about. Usually, I wait until tomorrow to talk spoilers and what-not but not today. Today, I have to talk about the episode now while the juices are flowing.
With that being said: SPOILERS FOR EPISODE 3 AHEAD!
Okay, here we go.
Episode 3, "Lamentis" has a lot of great moments. For years of Loki-ness, however, we've never gotten to sit down one on one with the God of Mischief and truly understand him as a character, a fact that I'm beginning to comprehend more and more as the show goes on.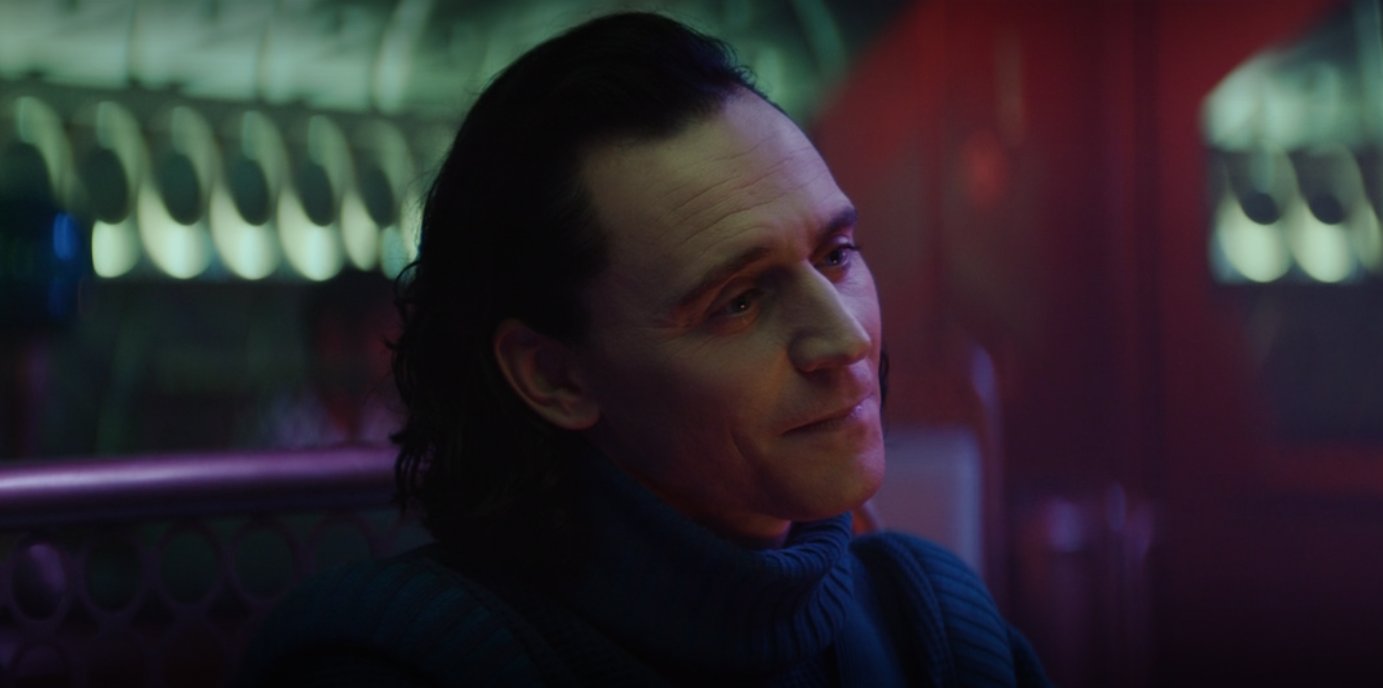 Bisexual Loki was confirmed which plays into the series finally showcasing the God of Mischief's gender-fluidity. It shows that Phase 4 is definitely going to be more diverse in its representation and to take a character as important as Loki and feature this side of his story is pretty major. So, there was that.
We learned that "Lady Loki" likes to be referred to as Sylvie. Does this make her the Enchantress or actually, well, Lady Loki? Maybe a version of both. I think she actually is a female version of Loki but she refers to herself as Sylvie and has acquired enchantment powers by teaching herself the trick. A trick that she has now taught Loki. (Bad idea, girl. Never trust the God of Mischief.)
Sylvie's story is different than our Loki though. We learn that her mother died when she was a baby so she has only fleeting memories of her in dreams. That is all that she seemed to want to share with Loki in this episode but it was a start.
You know what else became very obvious in this series? Loki's don't take love very well. Both Loki and Sylvie are lost, lonely souls causing misery (and mischief) where they can because that's just their nature. I think, as characters, they are afraid of what'll happen to them if they allow themselves to get close and intimate with someone. Hence, their eternal single status on the Sacred Timeline.
Before I get to the main spoiler that confirmed a feeling I had last week about the Time Keepers I would like to point out that the visual effects in this show are stellar. The world, Lemantis-1, was as fleshed out as anything I've seen on the big screen pertaining to the MCU which I found very impressive. Plus, that final sequence with the chaos of Lemantis-1's destruction all happening in the course of one shot was pretty spectacular too.
Now, to the Time Keepers. The last episode seemed to hint, to me at least, that the Time Keepers were actually kind of creepy when I learned a little more about them. Their control over the TVA, namely the agents that employ the TVA, seemed a little bit fishy to me and now, well, it's been confirmed that something is kind of wrong.
Apparently the TVA agents are people stolen from various timelines and worlds (or maybe just Earth) and brainwashed into believing they work for this all-powerful force in the universe. But what's really happening?
This series is leading somewhere, most likely straight to the Time Keepers, and that's where the multiverse of madness will be sent into effect as Loki and Sylvie throw everything into universal chaos. And honestly, I'm embracing the idea of this multiverse thing happening. I like the idea of having variants of our favorite characters, like Sylvie for example.
Does that mean we could see Chris Evans return? Or Robert Downey Jr.? Now, don't get me wrong. I'm not one of those ridiculous fans who'll put a #BringBackTonyStark billboard in LA because I miss him that much. Natasha and Tony's sacrifices were beautiful and conclusive endings to their stories that should not be rescinded but…if Marvel Studios found a way…I wouldn't be mad. And there have already been rumors that Chris Evans may return for a future MCU installment.
Of the three actors whose story ended in Endgame, Downey Jr., Johansson, and Evans, Chris Evans seems the most enthusiastic to come back so…let's see what happens!
All in all, another great episode of Loki and I am VERY intrigued to see what happens next week because that ending was quite abrupt!
I thank you for reading and I hope you have a great day.