Hawkeye is coming and finally we've got an official image plus a date for the next live-action MCU Disney+ series. Here it is.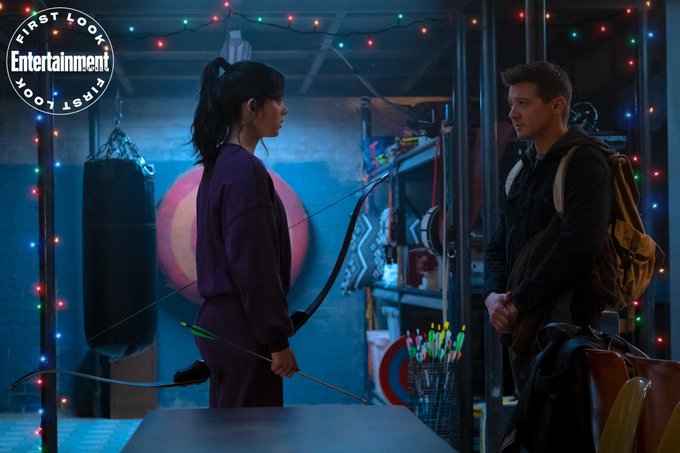 Our Hawkeye comes face to face with his protege, Kate Bishop, a character who in the comics later takes on the mantle of Hawkeye herself.
I'm so excited to see how their stories unfold and connect and to see why they're even meeting in the first place. And now we have an official release date: November 24.
This makes sense considering that What If…? will be ending roughly five weeks before Hawkeye's premiere. This has been the usual window between the Marvel Disney+ series this year with the two week window between WandaVision and The Falcon and the Winter Soldier.
While Victoria Alonso seemed to confirm recently that yes, we would be getting Hawkeye and Ms. Marvel this year this release date says otherwise. But that's cool!
Considering that Hawkeye will have eight episodes it will be ending on December 29, meaning we'll probably be getting Ms. Marvel in January or early February. And just think! We'll be watching The Book of Boba Fett at the same time! (The Book of Boba Fett, as of right now, premieres on Christmas Day.)
This is such exciting news and with Hawkeye starting to get some marketing under its belt it makes all the sense in the world that we should be seeing a teaser trailer within the next two weeks.
Oh, I'm pumped!
I thank you for reading and I hope you have a wonderful day.