Okay, I'm going to try and act like a person in control and not get too hyped over an image that has no bearing on the story, acting, or overall series at all BUT…the first image for Amazon's billion-dollar The Lord of the Rings series has been released and well, take a look.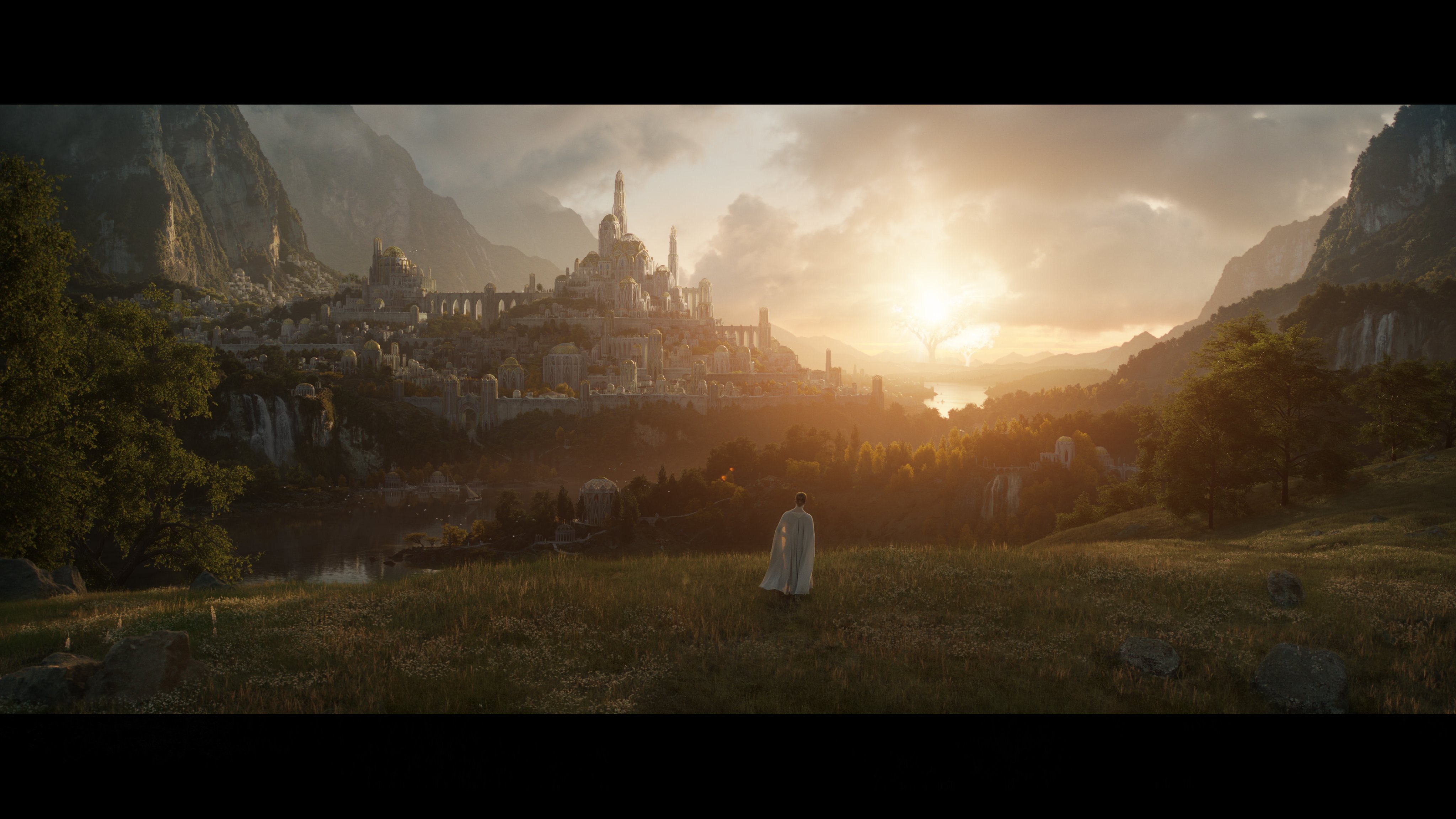 This image is literally stunning. A work of art that I can only link to something as beautiful and jaw-dropping as the world of Middle-Earth. Is this our first look at Númenor, the island where the Dunedain, Aragon's ancestors, originated from? Or is this the Elven capital Lindon, where it's been rumored that the series will debut for audiences for the first time?
Ah, I don't know what we're looking at or who that is in the picture (I'm going to guess it's Galadriel considering that I think the series will be featuring a young Galadriel played by Morfydd Clark) but she looks like an elf from the beautiful dress she's wearing. (!!!!!)
All in all, if this image is anything to go by, and considering all of the secrecy surrounding the series' filming, we finally may have another addition to this world as brilliant and as incredible as The Lord of the Rings Trilogy twenty years ago. Now that's something I thought I'd never say again.
I thank you for reading and I hope you have a spectacular day.