With every day that passes we get closer and closer to the premiere of Shang-Chi and the Legend of the Ten Rings. Just to put in perspective how close we are to seeing this film on the big screen, we only have two more episodes of What If…? to watch before it comes out. That, alone, is ridiculously exciting!
Tonight, the Red Carpet Premiere is taking place in Los Angeles and it will be available to watch Live on Youtube at 8:45pmET/5:45pmPT and I am totally watching. I haven't been this excited for a Red Carpet Premiere since The Rise of Skywalker so, that just gives you a clue of how excited I am to see this movie.
In the meantime, here's the IMAX poster for the film.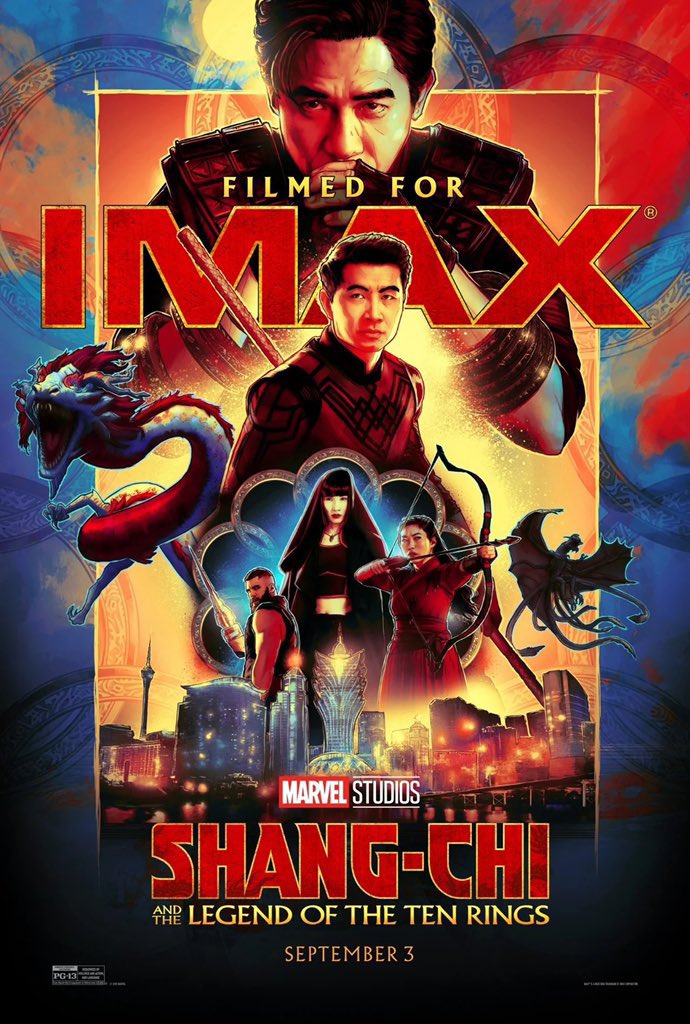 It's a beautiful poster, of course, but my eyes are immediately drawn to THE DRAGONS! I mean, dragons in Marvel? Let's go!
Did I mention that I'm excited for this movie?
I thank you for reading and I hope you have a great day.