Well, I'm back from watching Shang-Chi and the Legend of the Ten Rings and well, I've got thoughts. Some good, some bad, but overall, Marvel Studios has another hit on their hands.
I'm going to break this review down into sections because I have so much to say so…let's do this.
The Story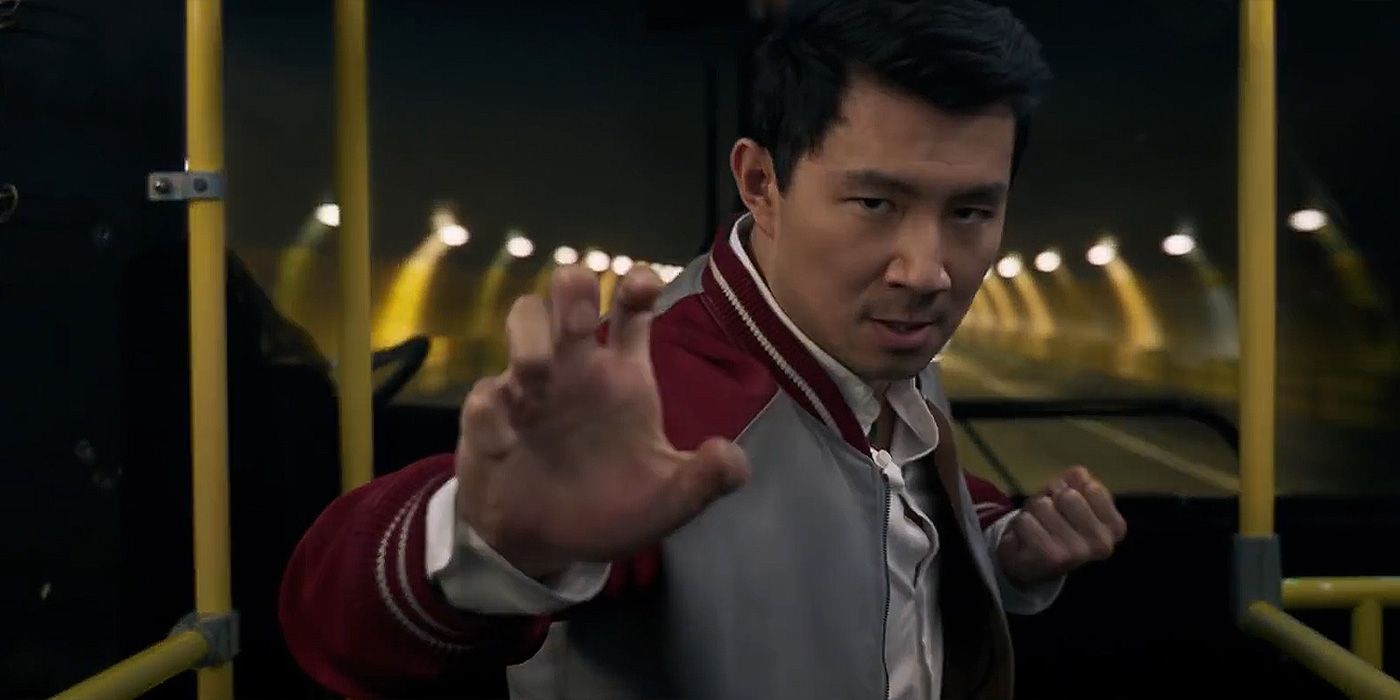 Shang-Chi and the Legend of the Ten Rings has a really good story, even if it didn't quite know how to cohesively tell it without veering sometimes dangerously close to cornball-ville or boring predictabilty.
Tony Leung brings the heart to this movie in a way that I wasn't expecting. I don't think this film would have been as good as it was if it wasn't for casting him as the story's antagonist.
The story is very family-driven and leans heavily into the emotional side of things, hence the tears I ended up shedding during the film's final act. While Simu Liu is a welcome addition to the MCU, Leung's Wenwu was the character I empathized with the most.
The Humor
This movie is funny, just like all Marvel movies are funny, but sometimes the humor was a little too much. Some jokes are laugh-out-loud funny while other jokes I could see coming from a mile away. But overall, casting is everything and Simu Liu and Awkwafina really managed to land all of the comedic beats.
The Action Scenes
Yes, this movie has some of the best action scenes in the MCU. Maybe, in fact, the very best…which makes sense considering that it deals with a lot of martial arts. But still, the action at times felt very eye-popping and was very impressive visually.
Shang-Chi is no joke and will be a fine addition to the Avengers. And his sister, Xialing, is another character whose story I am very enthused to see continue in the MCU. I loved her!
The Characters
Once again, Marvel has created a bunch of lovable characters. Simu Liu killed it as Shang-Chi and will undoubtedly be a fan-favorite. Awkwafina once again is the lovable best friend (or is she something more?) and nails all of her comedic moments. I cannot express how much I loved Tony Leung's empathetic Wenwu. Meng'er Zhang is another cool sibling. I loved her. And of course Michelle Yeoh was a highlight in the film.
What can I say? Sarah Halley Finn did a great job casting again!
The Verdict
All in all, Shang-Chi is a marvel, no pun intended. The film is a bit long but pretty darn entertaining overall. Asian-Americans will feel represented in ways they've never had the chance to see in a major blockbuster like this before. The story and characters are introduced in a way that you will fully understand and care about them while also being moved by their journeys in the film. And once again Marvel sticks the landing. Great job, Marvel Studios.
I'll give the film 93 out of 10 and 4.5 out of 5 stars. It's worth the watch, for sure.
I thank you for reading and I hope you have a tremendous day.