Two years ago when Kevin Feige announced at San Diego Comic-Con that an obscure Marvel hero named Shang-Chi, portrayed by newcomer Simu Liu, was about to get his own film I was excited but skeptical.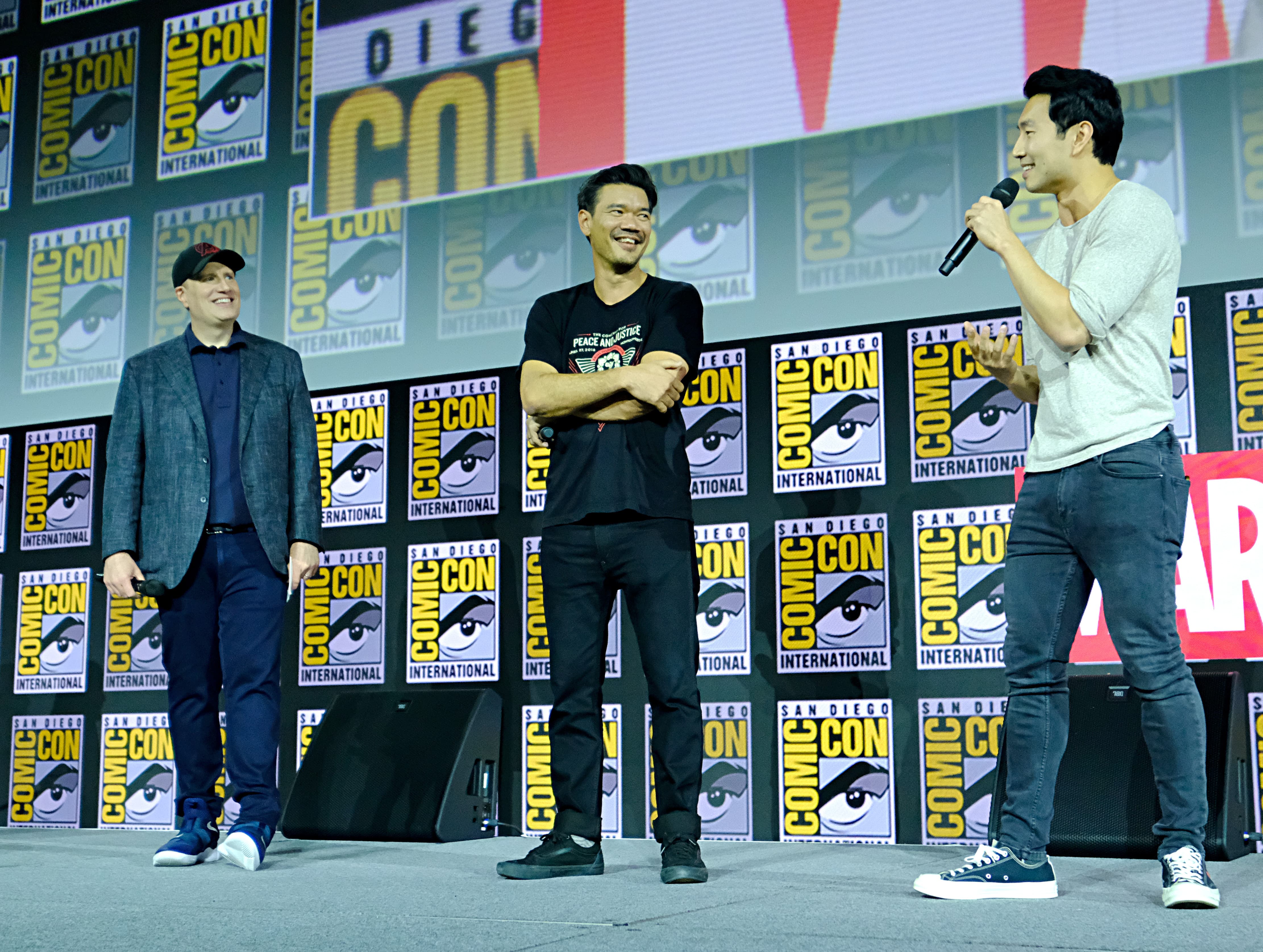 With Phase Four becoming a chance for Marvel Studios to finally tell more and more diverse stories the notion of an Asian superhero getting their own movie was thrilling but it felt like the franchise was piggybacking off of Black Panther's success.
Not to mention the fact that when I did research on the character he was known as a stereotypical Kung Fu Master instead of just being a cool superhero with special powers.
Even when the first teaser for Shang-Chi and the Legend of the Ten Rings dropped I was pleased with the look of the movie but I ultimately didn't think it would be that great. Fast forward a few months later and suddenly the critic and fan reactions for the film are pouring in describing a film with some of the best action scenes in the MCU as well as being an incredibly fun movie.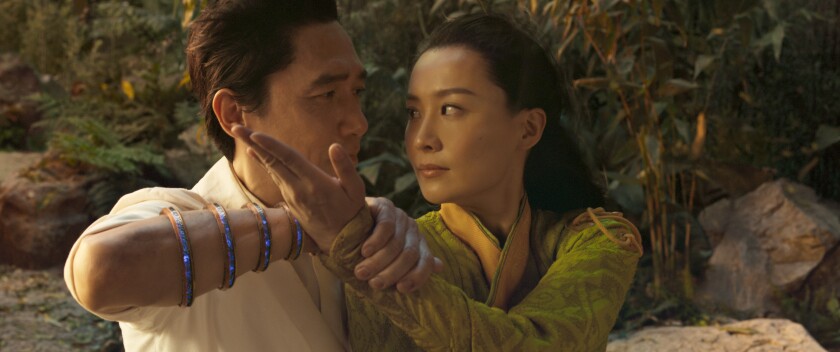 In fact, the overwhelmingly positive word-of-mouth continued to stream in through the air waves and the film shattered all expectations, making nearly $100 million during the four-day Labor Day weekend, silencing all the naysayers in the process.
Now, after its fourth week of success at the box-office (becoming only the third Marvel movie to stay #1 at the box-office for four straight weeks alongside Black Panther and Guardians of the Galaxy) Shang-Chi has only broken more ground, becoming the highest-grossing movie at the domestic box office. And while all of this success for the incredibly deserving latest addition to the MCU sounds great on the surface there are a lot of variables to the film's box-office triumphs(?)
(This is a bit of a longread.)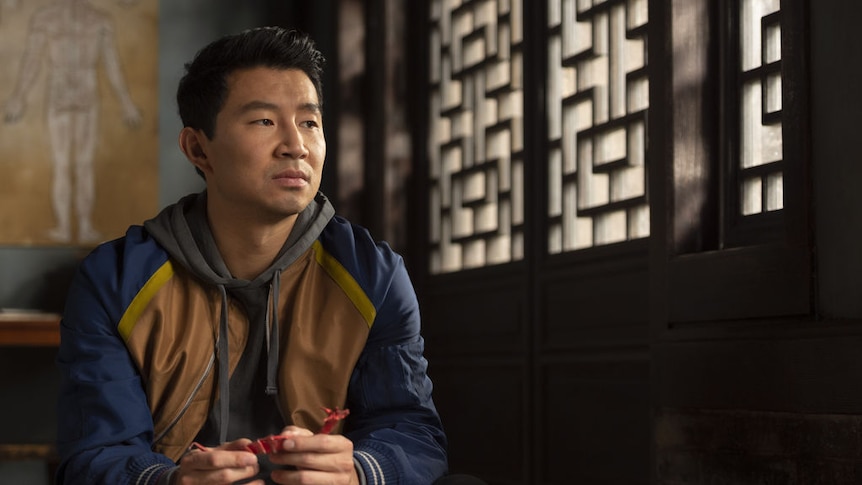 First off, Shang-Chi and the Legend of the Ten Rings released at a perfect time, taking advantage of a holiday weekend which provided people the chance to go see the newest Marvel flick. Black Widow lost its 4th of July window to F9: The Fast Saga.
Secondly, we all know the drama about Black Widow's simultaneous theater-and-streaming strategy. The film, after being delayed multiple times, was finally chosen to release this July but it would be available to watch instantaneously on Disney+. This hurt Black Widow's box-office numbers big-time, as moviegoers like me went to see Black Widow in theaters and then came home and bought it on Disney+. Even though I was thinking about seeing Black Widow again in theaters having the film on Disney+ dissuaded me from doing so.
Meanwhile, with Shang-Chi, because it wasn't on Disney+ my sister and I went to our local Regal theater and watched the film again in IMAX. (We had a blast by the way.)
Black Widow's domestic box-office run ended with $169.7 million but it also made a whopping $125 million on Disney+. While it is fair to say that the simultaneous release took away from the film's theater earnings did it really? Would it really have made that extra $125 million at the box-office? I don't think so. And if it had it would've obliterated Shang-Chi's numbers with $294.7 million at the domestic box-office in its total run.
But let's say Disney decided to do the same strategy with Shang-Chi. I'm going to do a hypothetical guess and conclude that Disney+ would bite into Shang-Chi's earnings by about 30%. The film, as of today, would have only made $137.5 million after four weeks at the domestic box-office. Its Disney+ numbers, however, would've been a different story entirely. I see the film making roughly double what Black Widow did on Disney+ thanks to word-of-mouth and immense hype, meaning the movie would've made $192.6 million in Disney+ numbers. Add that to the film's box-office numbers, and it would've accumulated $330 million as a total. That leads me to the next section of this post.
Third, at the end of the day, people respond to great movies. When Black Widow came out there was a minor buzz but the primary enthusiasm belonged to Yelena's debut as critics and fans claimed she practically stole the show. Shang-Chi, however, was heralded for so many things. Every tweet about the movie sounded like an exclamation of joy about the film as everyone freaked out over the film's action scenes and lovable characters.
Shang-Chi was regarded the better movie and it has proven as such, box-office wise. But how would it have held up in non-Covid times? Let's look at the domestic box-office numbers of the Marvel movies that have matched its success, Black Panther and Guardians of the Galaxy.
Black Panther surprised everyone as it absolutely DOMINATED at the domestic box-office, making a whopping $700 million. Guardians of the Galaxy had a much tamer domestic box-office but still made $333.7 million. If we consider the cultural impact of Shang-Chi (like Captain Marvel as it waltzed into theaters as the first MCU female-led movie) as well as the healthy word-of-mouth (like Spider-Man: Far From Home which has the second highest Rotten Tomatoes Audience Score for a superhero movie with 95%) then Shang-Chi would've undoubtedly doubled its current numbers, making north of $400 million at the domestic box-office. And that's excluding the premise where Shang-Chi catapults like a rocket in the same way Black Panther did.
So yes, if we look at Shang-Chi's current domestic box-office numbers it is very impressive. It shows that people enjoyed this film, that Marvel Studios gave audiences a good story with a great new cast of characters, and it proves that movie theaters are still very much a necessity in our lives. And just watch out for the sequel. That movie's going to make a ton at the box-office numbers with people clamoring to find out what that beacon-storyline is all about.
I thank you for reading this very detailed and hypothetical box-office numbers post and I hope you have a wonderful day.