Well, it's almost time for the next chapter in live-action Star Wars awesomeness in the form of The Book of Boba Fett, a spinoff featuring yours truly, Boba Fett.
To think, after so many years of fans clamoring for Boba Fett to get his own standalone film, here we are, on the brink of a chance to see this ultra-cool bounty hunter in all of his glory. Here's the poster.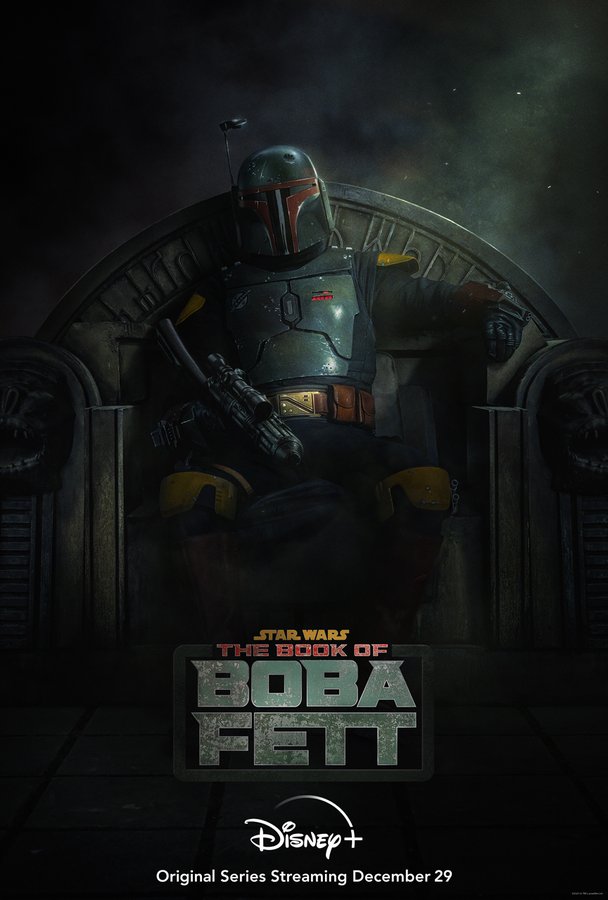 Yeah, it's nothing special but it does set a tone; this is Boba's story and it's going to be daaark. I like it.
Oh, and we have an official release date too: December 29. Turns out this show's premiere is arriving on the same day as Hawkeye's season finale so…that's going to be one heck of a Wednesday!
Considering that this poster dropped yesterday can we assume we'll be getting a trailer soon? 👀
Oh, I hope so.
I thank you for reading and I hope you have a spectacular day.