Before I begin this review let me tell you that yes, I know the gist of Titanic. SPOILERS AHEAD! I knew that the film was practically the greatest love story ever told and I knew that Jack (Leonardo Dicaprio) dies. And yet despite knowing these things because the movie is one of most iconic films ever made I still found myself swept along this very tragic cruise ride.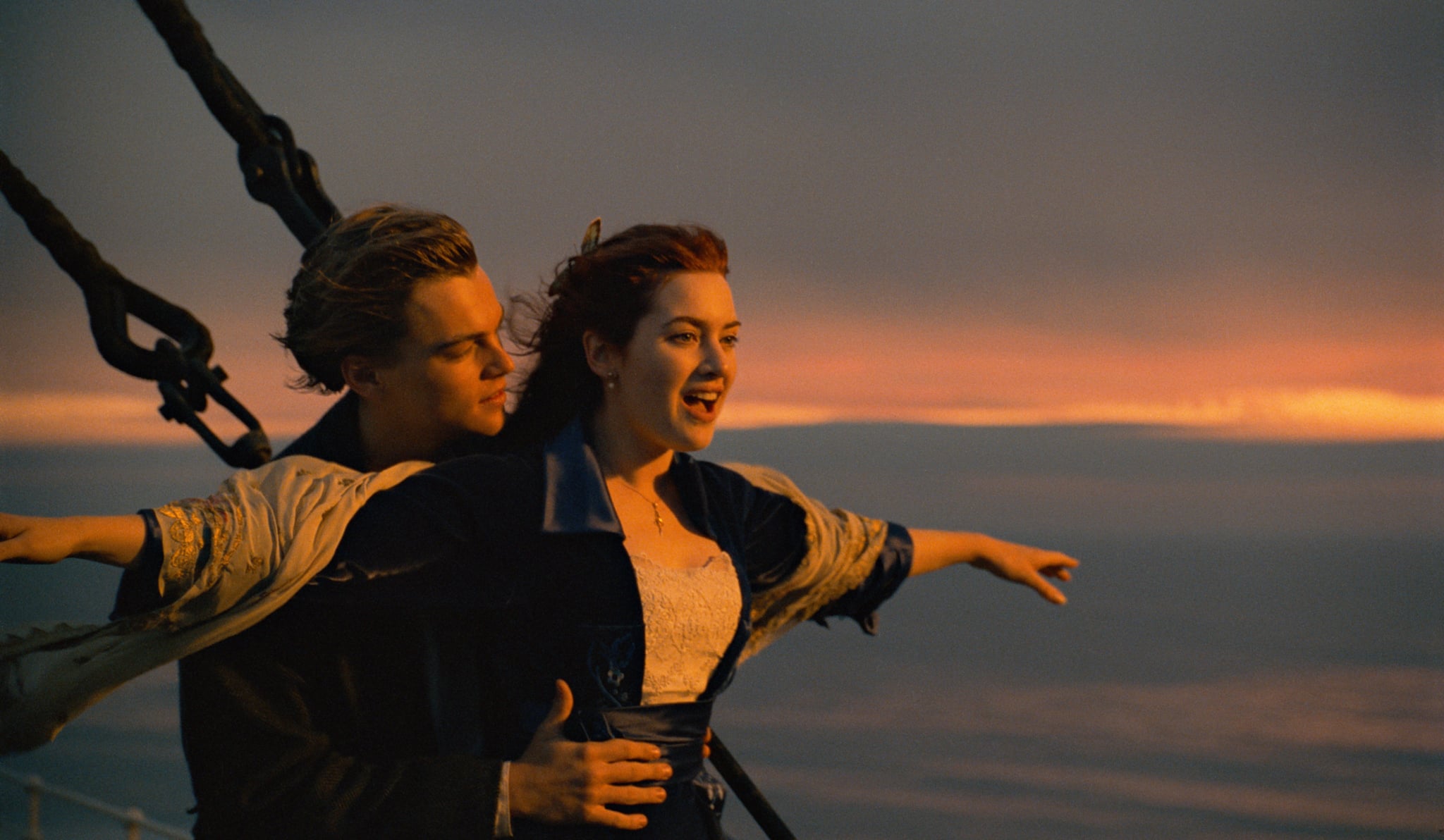 The first hour and thirty minutes are rather typical, albeit a little magical, as we meet the protagonists of the story, Jack and Rose, as well as the film's primary antagonist, Cal. Jack and Rose meet, among unexpectedly stressful circumstances, and instantly tension between the two blossoms. Rose is Cal's fiancé but like all great love stories this is not the man she wants to be with. Instead she is quite literally swept off her feet by baby-faced Dicaprio whose good looks and infectious charm win her over easily. Like I said before, the first half of the film goes along pretty expectedly. It was the second half that made this film an undoubted Best Picture winner.
As we all know, the Titanic hits an iceberg and after that James Cameon agonizingly takes his time as slowly all hell breaks loose. In any other circumstance, I would have abhorred the film's second act with its bloated, drawn-out conclusion to a story whose ending we already know. And yet this movie, a true work of moviemaking art that epitomized drama to a level rarely seen in cinema, made it work.
As every minute grows closer to the inevitable the movie, like the boat, upends, until you're staring at the screen in pure wide-eyed horror. Honestly, I was clutching my pearls for the last thirty minutes of that movie because it was that distressing.
The crash of the Titanic is honestly one of the most devastating tragedies in all of American history and James Cameron does not shy away from letting you understand the gravitas of that fact.
Of course, by the end, I couldn't stop weeping, hence my pounding headache. The last fifteen minutes are agonizingly sad and the final frames leave one wanting to curl up in a ball and wail. I honestly have not cried that hard watching a movie since Braveheart, another epic classic, and that alone is props to this film.
Will I ever watch Titanic again? Not likely. Do I finally appreciate it? Yes. Yes, I do.
95 out of 100 and 4.5 out 5 stars.
I thank you for reading and I hope you have a splendid day.