I'm one of those African-American young women who love Westerns. In fact, I've loved them ever since I was a kid. Gunsmoke is one of my favorite shows of all time alongside Avatar: The Last Airbender and Sherlock and if I find a Western film I'm watching it because I absolutely love this genre.
Of course, I haven't seen all of the great Westerns, but I'm finding more every year and it is a rewarding experience.
Now Netflix has given me something I always wanted to see but was never given; a Western starring Black cowboys. When I saw the trailer for The Harder They Fall I knew for a fact I was going to watch it. And when it dropped yesterday on Netflix I sat down with my sister, who's also a Western fan, and we watched the two-hour and ten-minute film.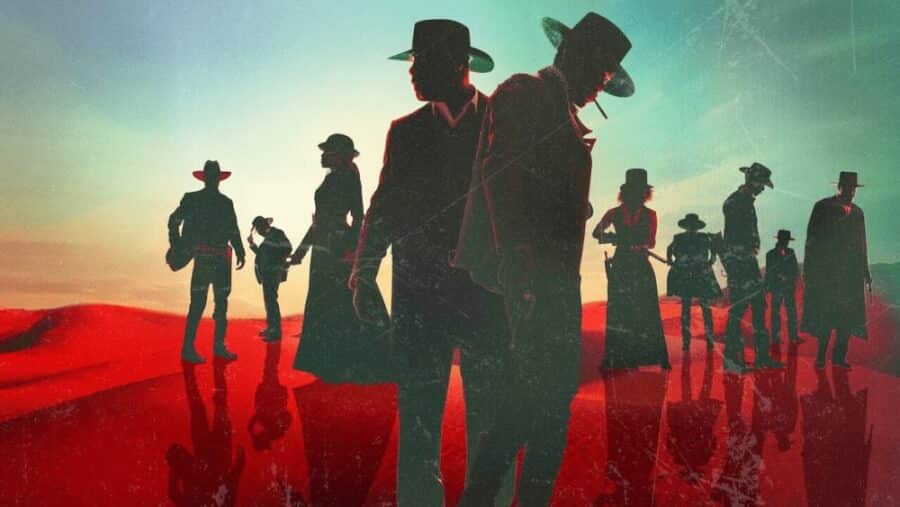 First off, The Harder They Fall is not an instant classic; it's a mediocre Netflix cowboy flick whose shining brilliance is assembling a Black cast that brought flavor to a story that was very bland. Regina King was the undoubted MVP of the film. She imbued every scene with a sense of power that had me whooping and cheering for her, reminding us why she's the only actor in the cast who has an Oscar.
Jonathan Majors is a star and this film only reiterated why. I've seen him in three things now, Da 5 Bloods, Loki, and now, The Harder They Fall, and he definitely has a presence that has you instantly rooting for him while at the same time it's impressive seeing him evolve into so many different characters. Seeing him in this reminded me why I'm so excited to see him portray Kang in the MCU.
I also loved Zazzie Beets, Idris Elba, and Lakeith Stanfield in this film. They brought nuance to their characters in ways that delighted me and wow, Idris Elba was quite the villain. His final scene was a powerful twist of events that led to one of the better surprises I've seen in a Western.
So no, The Harder They Fall is no masterpiece but it is a decent Netflix movie that can pass the time and should be a step in the right direction for more Black actors to be hired for this genre.
I'll give it 83 out of 100 and 3.5 out of 5 stars.
I thank you for reading and I hope you have a fantastic day.