The word for the past two weeks is that Eternals is a long, dense, incomprehensible mess of a movie that is incredibly flat despite some astonishing visuals. However, that's just not the case.
Eternals is long, yes. Is it dense? For sure. But it's not incomprehensible nor is it bad as the critics say.
A few hours ago I watched Eternals and I found myself engaged in the story that seemed to move along at a relatively fine pace that was full of fascinating characters who were each given impactful stories. Basically, everyone's going to have a different favorite character for a different reason.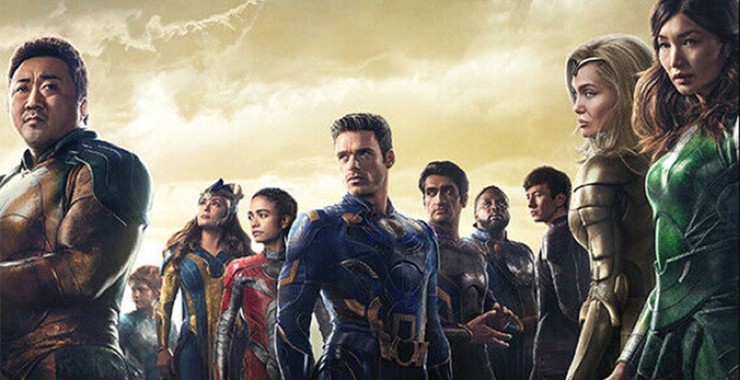 I've got a lot of thoughts about this one because it practically was perfect for the film that it was and yes, Chloe Zhao did embrace the complexity of the Eternals and crafted a powerful story that explores humanity and why this world is such a special place. Unfortunately, Zhao is a certain type of artist and her stamp mostly works for this movie but at times you can totally tell she is out of her league with this one.
Shots that should be over in mere seconds sometimes drag on agonizingly long and the dramatic nature of the film felt a little overbearing but overall, Eternals is another solid entry that I can't believe has been considered Rotten by the critics.
It's undoubtedly better than Captain Marvel, Thor 1 and 2, The Incredible Hulk, both Ant-Man movies, and even Iron Man 2 and 3 for sure. No, this wasn't more enjoyable than Shang-Chi and the Legend of the Ten Rings but it is undoubtedly one of the most profound entries in this franchise and a fresh new pace for the MCU.
By the way, I thought critics wanted the MCU to do something different. And then they actually go for this really ambitious story and the critics destroy them for it. Why? Hmm. It seems so puzzling…doesn't it?
I've got more to say, of course, but for now, I can definitively say Eternals isn't the best MCU film but it's a good one.
I'm giving it 89 out of 100 and 4 out of 5 stars.
I thank you for reading and I hope you have a fantastic day.