Well, the first two episodes of Hawkeye dropped today, I watched them this morning at 3am which has become my ritual with the new Disney+ series I'm excited for, and unfortunately, I was bored out of my mind.
The first two episodes of this series aren't gripping at all. I love Hawkeye but his gruntled nature doesn't help the series as he goes around grumbling about everything at every turn in a way that does, at least, feel totally warranted. And Hailee Steinfeld looks like a carbon copy of what Kate Bishop should look like in live-action but unfortunately she isn't really engaging me either.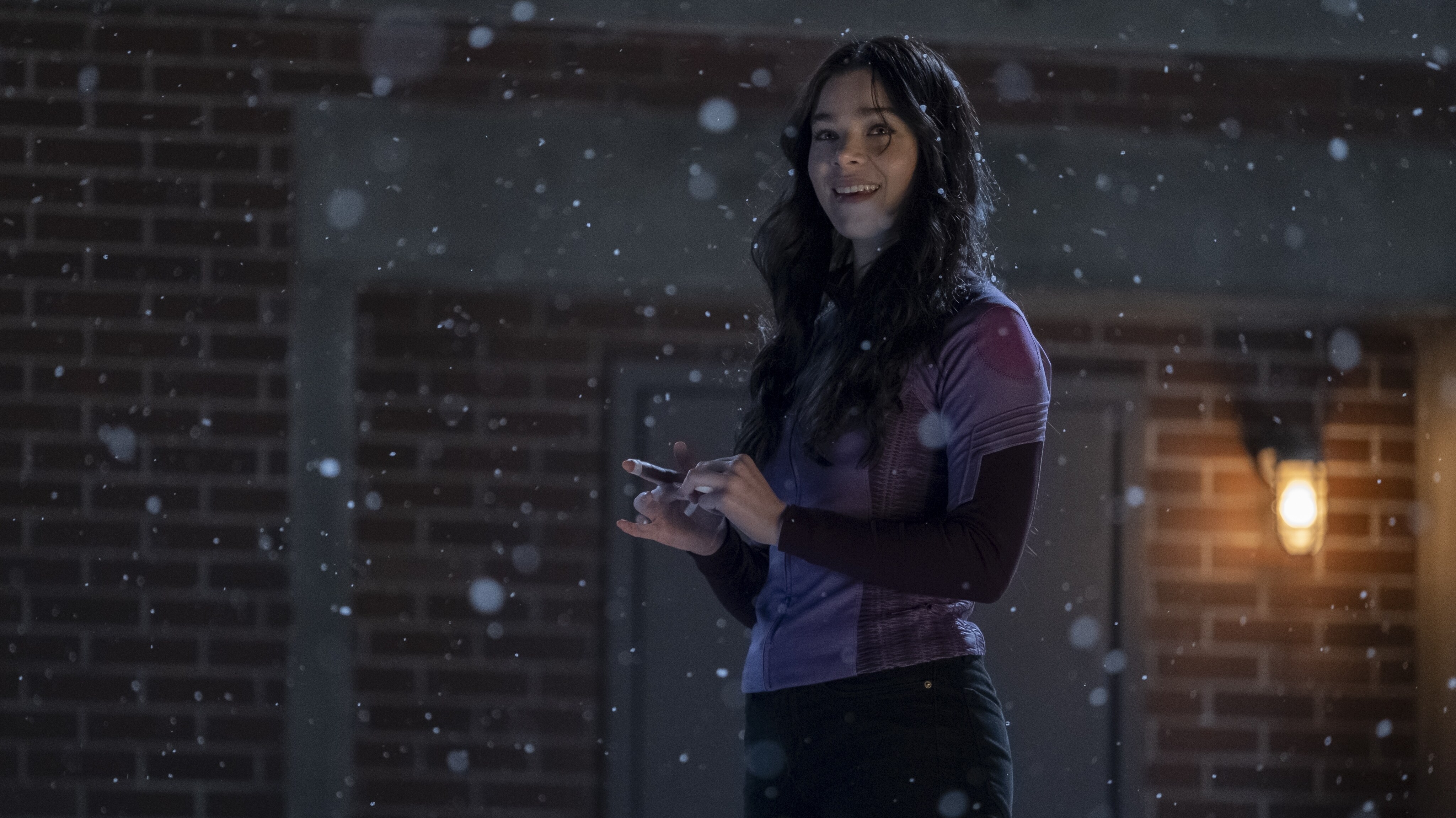 The script, so far, is weak, the humor isn't really there, and the plot is SO BORING. I gave the first episode a pass because it's basically the pilot. It set up the characters, their stories, what's going on, and it ended decently. But the second episode only continued to drag the boredom instead of becoming this absolutely fantastic rollercoaster ride.
The second episode was so boring, in fact, I kept tapping the screen to see how many minutes I had left.
The MCU series most similar to this one so far was The Falcon and the Winter Soldier in the fact that yes, it had a slow first episode, but then it got really fun and exciting in the second episode. And even then, the first episode was far more engaging than Hawkeye's.
The one positive thing I can say about this show is that it's most interesting when Hawkeye and Kate Bishop are actually sharing scenes. Their banter is kind of good and their connection is engaging. I am excited to see where their story goes from here but…smh.
Maybe I'm in the minority here as someone who didn't like the first two episodes but…I just wish it had been more fun because that was agony. Here's to hoping the next four episodes are absolutely fantastic.
I thank you for reading and I hope you have a splendid day,