Okay, dear readers, it's time. I can't believe it but I'm about to talk spoilers for one of the most anticipated movies of all time, Spider-Man: No Way Home. (Thankfully this movie lived up to the hype.)
In this post, I'm going to break down the spoiler-filled moments in this film and I'm going to analyze how they affected this film and potentially the future.
Like I said before, MAJOR SPOILERS AHEAD! So…continue reading at your own risk…unless you've already seen it of course. Lol. Enjoy!
Okay, so let's talk about the first major spoiler in this film.
Daredevil's Return!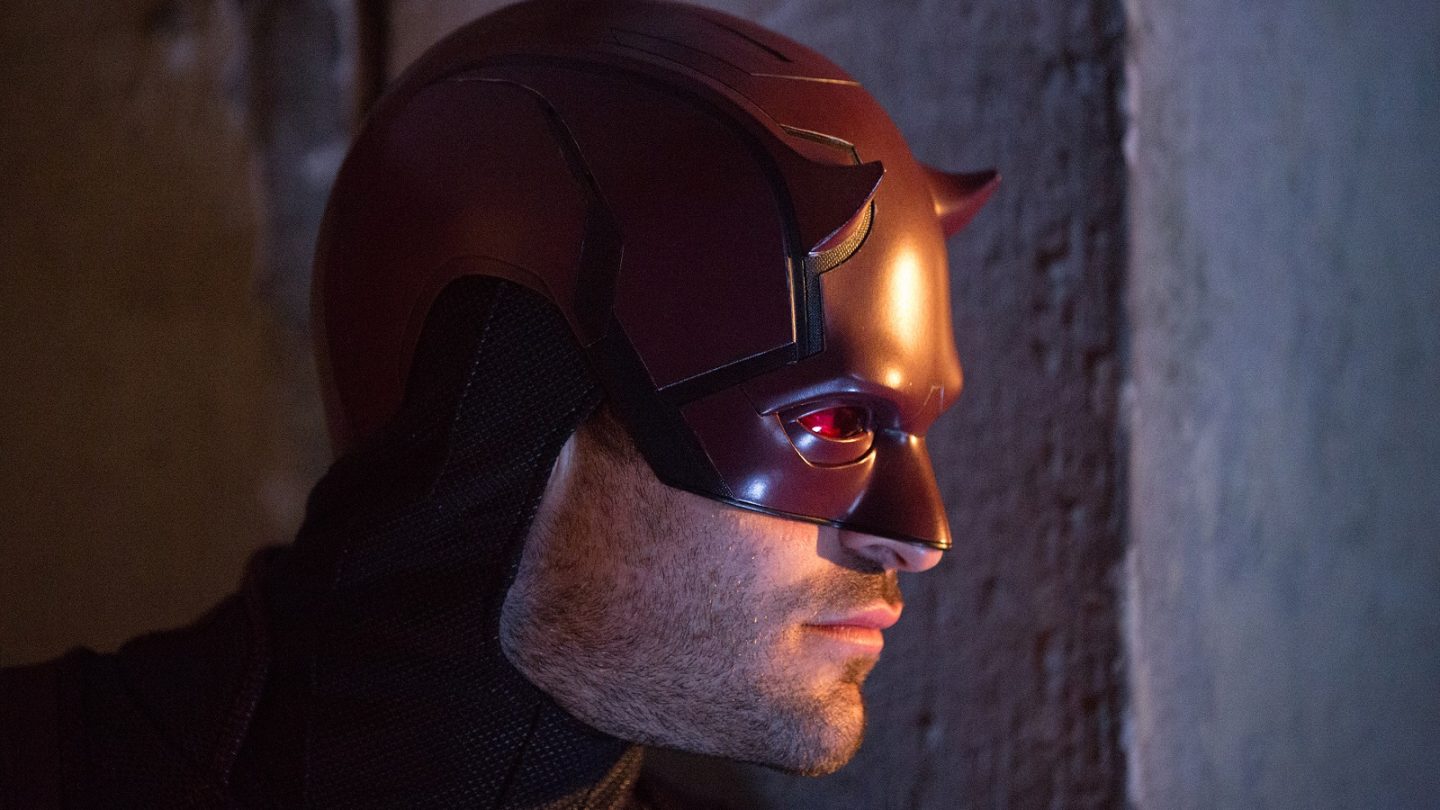 On Wednesday Vincent D'Onofrio returned to reprise his role as Kingpin. And then on Friday, Charlie Cox returned as Matt Murdock in a minuscule cameo that made everyone, including me, cheer. Yes, the Man Without Fear is back and he's in the MCU…officially.
After hearing rumors that Charlie Cox was in fact about to make his debut in the MCU I binge-watched all three seasons of Netflix's Daredevil and it blew my mind. The series was so gritty and perfectly crafted, telling a concise over three seasons that I honestly didn't want to stop. And at the center of its greatness was Charlie Cox who solidified his stance as the perfect Daredevil. People who haven't watched the Netflix series aren't ready for his awesomeness in the MCU.
Wong Is Now Sorcerer Supreme!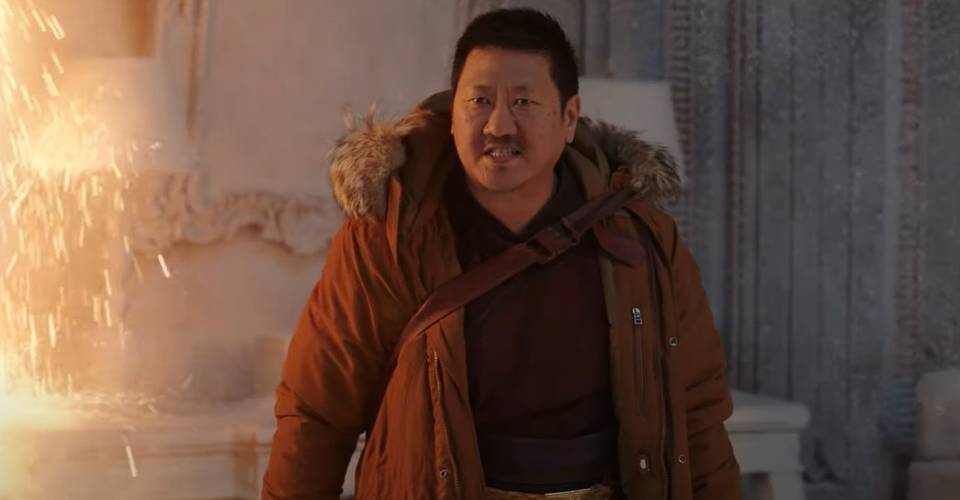 Wow, what an awesome reveal. Apparently since Doctor Strange blipped Wong became Sorcerer Supreme in his absence which is unbelievably cool.
In case you didn't know, in the comics, Wong was utilized in a very stereotypical way. He was Doctor Strange's sidekick/valet. Basically, he was Strange's servant. It wasn't a good look to adapt in this day and age and to only improve Wong's position in this franchise by making him Sorcerer Supreme put the biggest smile on my face.
The Villains Return…But Not In the Way We Think
Mwa-ha-ha. The villains are back and ready to kill Spidey in the newest Spider-Man flick but things don't go down as expected. Instead of it being a full-on battle for two hours straight our MCU Peter Parker pledges to help the classic antagonists so that when they return to their universes they don't die at the hands of Spider-Man.
The twist actually provides a profoundly perfect storyline for this Peter Parker because he is just so sweet. Of course, Holland's Parker would want to help the villains rather than just fight them to the death.
Unfortunately, that would lead to major consequences.
Doctor Strange and Spider-Man's Confrontation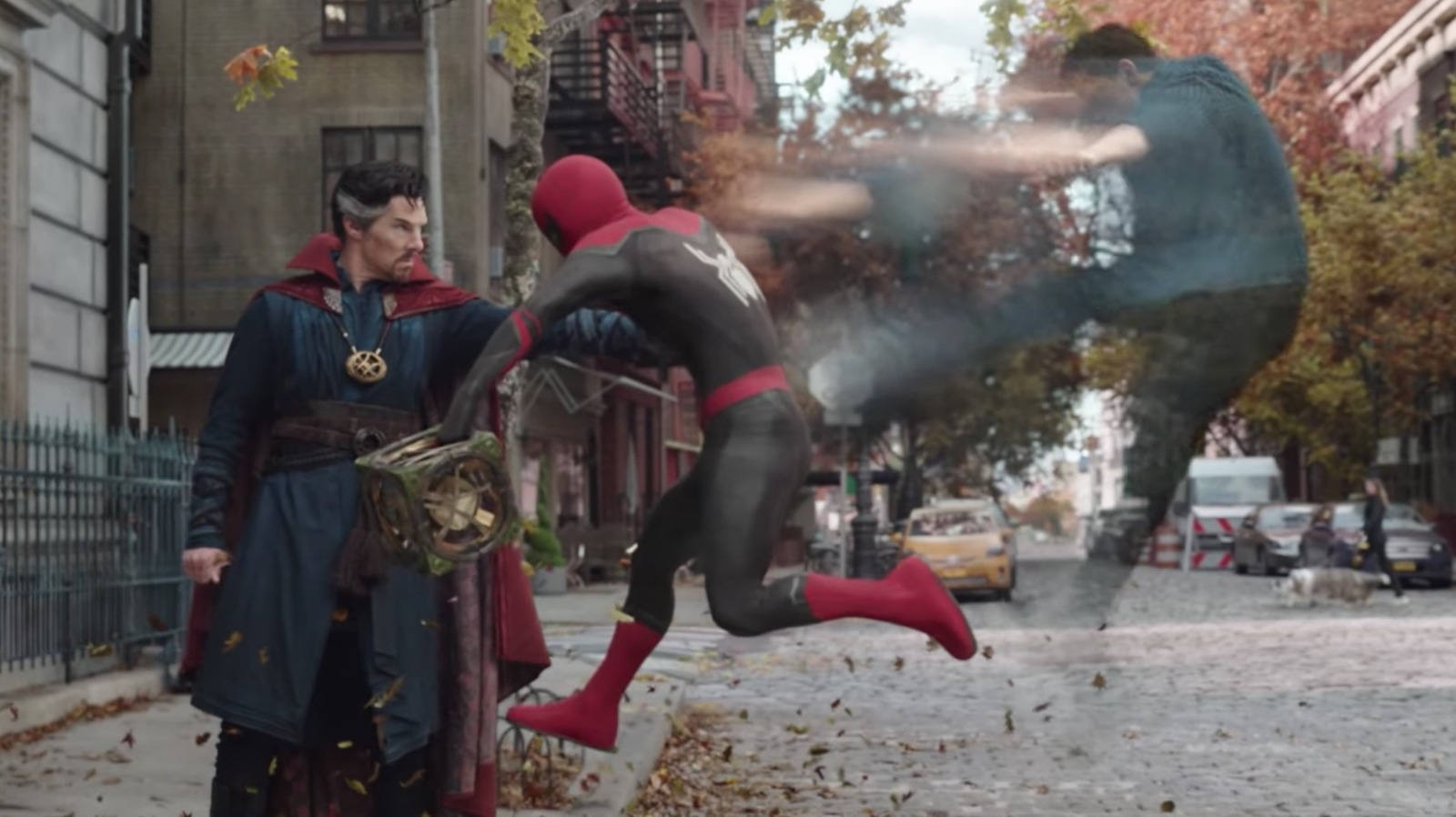 I loved this scene for two reasons. One, I love Doctor Strange, and every time he's onscreen I just kind of melt inside. He's just the best! Two, the fact that Peter Parker defeated him by using geometry is the most Spider-Man thing he could do. I love it!
Aunt May's Demise
Spider-Man isn't Spider-Man until he loses someone incredibly close to him. I thought that Marvel Studios had taken him through the wringer enough by having him lose Tony Stark who became a bit of a father figure to him but nope, this was the film that would take Parker through the emotional wringer.
Aunt May's demise at the hands of the evil Green Goblin was not only shocking but devastating. That scene, it was hard holding back tears.
Peter Parker has been through so much but he needed this extra kick in the pants to become a bonafide Spider-Man.
The Spider-Man Return
I've never been fond of Tobey Maguire's Spider-Man and I loved Andrew Garfield's Spider-Man but I hated the movie. That, however, didn't diminish the awesomeness of their return in this film in the slightest. Even I was beaming from ear to ear as my entire theater erupted when they appeared.
It felt almost unreal seeing these iterations of Spider-Man on the big screen again aiding Peter Parker in a way that didn't feel corny or underwhelming.
In fact, Jon Watts found a way to not only give these two iterations of Spider-Man closure but seeing them find redemption in their own personal ways was beautiful…truly.
(If only they had handled Luke Skywalker's story in The Last Jedi with as much love. 😠)
The End
To say I cried is an understatement. The end of Spider-Man: No Way Home is really depressing and yet it is the only ending that made sense for Peter Parker. For him to be so selfless as to let the memory of him be forgotten even from the people he loved absolutely destroyed me. It was like the sad ending of a good animated Disney movie. It wrecked me.
It also made it where I will not quite be the same again while watching him in the other films because I do know how his trilogy ends and I'm just…sad.
Oh well, great job Marvel Studios for finally giving Spider-Man the trilogy he deserves.
I'm sure there's more I could be talking about and I probably will start delving into the complexities of this movie a little more (most likely when the film comes out on Blu-Ray and I can see it again) but for now, like I said before, they did that!
I thank you for reading and I hope you have a tremendous day.