With fifteen years of experience and four movies already under his belt Daniel Craig returned one last time for the Bond movie of his career. Unfortunately, that film came out nine years ago with Oscar-winning Sam Mendes at the helm of Skyfall, a delightfully intense Bond film that does everything right; action, the classic sexy vibe, cinematography, suspense, and Javier Bardem was an unforgettable villain in that movie.
I wasn't expecting another Skyfall but I was still expecting more than what I got.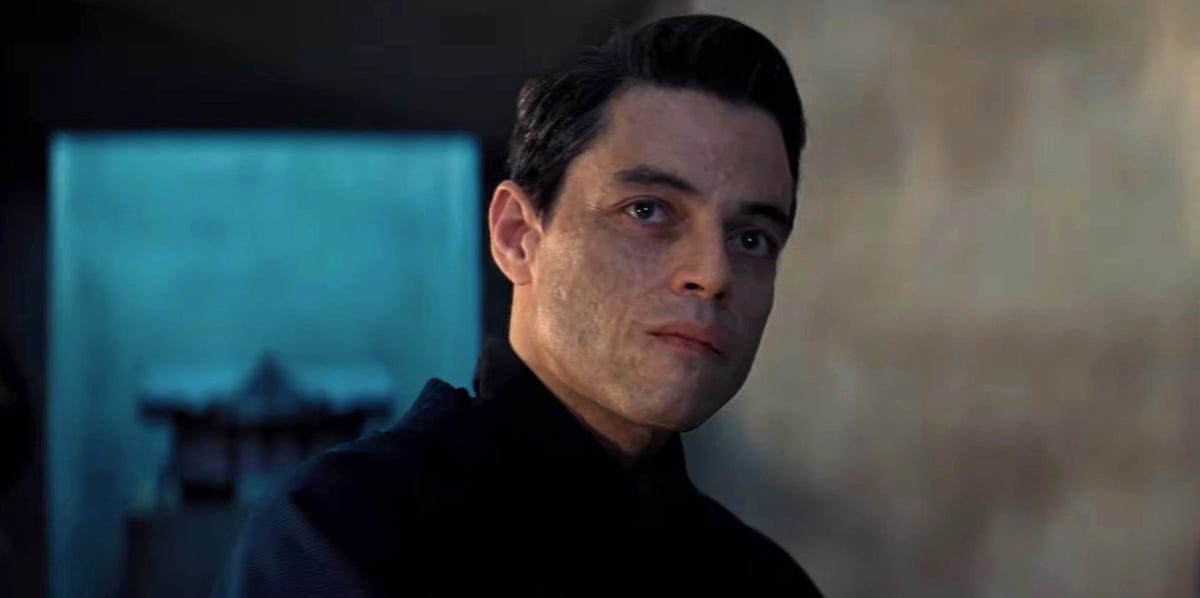 No Time to Die seems to never really have an identity. In an effort to touch on the previous films, namely the disliked Spectre, the film just never found its own DNA. Rami Malek's Safin is another Bond villain with a messed up face and an evil plan to destroy the world.
He threatens Bond with a soft, menacing tone, clearly asserting his power even though we know Bond is going to prevail…AS ALWAYS! On that note, there's something I'd like to point out.
MAJOR SPOILERS AHEAD!
The primary plot of this movie is stopping a chemical weapon that has the potential of killing millions. Safin (Rami Malek) wants to unleash this virus on the world (of course he does) and Bond has to stop him. They fight, it's a bit anticlimactic, and Safin manages to crack a vial of virus onto Bond's face.
As missiles are incoming to wipe out the factory where Safin's evil plan was being crafted James Bond is dying. He's literally bleeding out of his face! I felt so offended.
In the time of COVID, when over 800,000 people have perished in the US because of a deadly virus that is still spreading and wreaking havoc around the world, Bond's method of death felt insensitive.
He ultimately took his last breath staring at a missile coming his way which we did, in fact, see blow him up so as to avoid any questions on whether he was dead or not but…I was upset. Very upset!
On another note, let's talk about the women in this movie. Thankfully, none of them were damsels in distress.
Léa Seydoux isn't as much a femme fatale in this one with the writers electing to make her the jelly to Bond's PB&J. I felt like she put a lot of heart into this movie and worked harder on establishing a believable love story between her and Bond than Craig did.
And yes the age gap was painful to look at but…oh well.
Ana de Armas was okay…I guess. I don't know why she got so much praise for what felt like an okay role.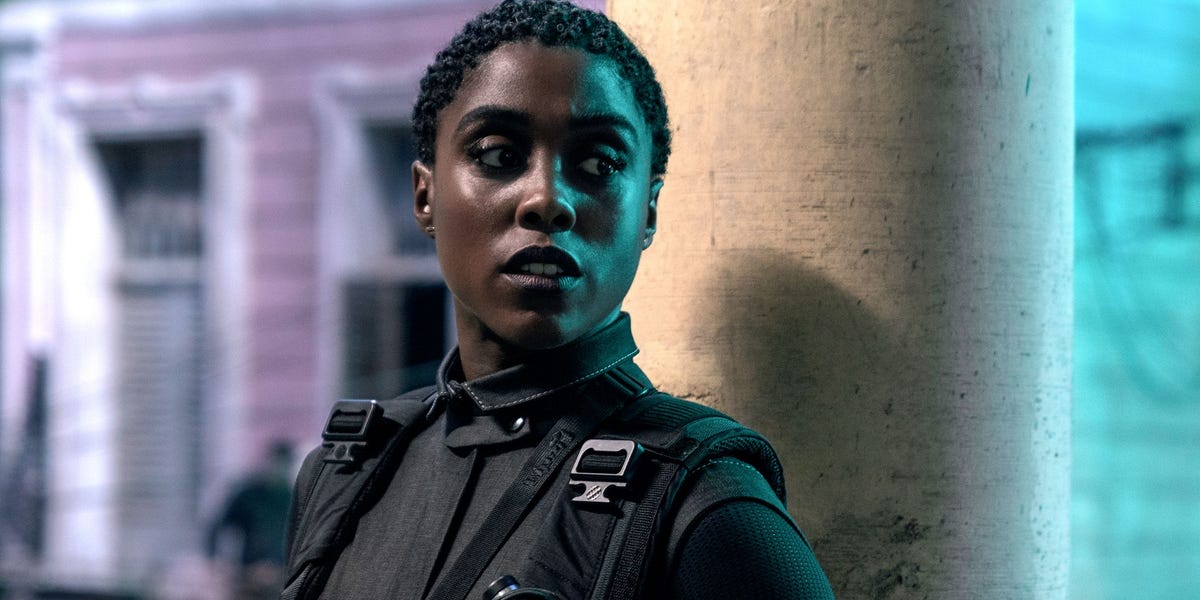 Lashana Lynch did a good job as Nomi a.k.a 007. She was A) beautiful and B) a total bad*** but I definitely don't see her helming her own spinoff anytime soon.
It was also nice seeing Naomie Harris' Moneypenny return. I still wish the rest of the movies, starting with Skyfall, had committed to a highly flirtatious will-they-won't-they dynamic between her and Bond but oh well.
All in all, No Time to Die is thirty minutes too long, quite boring, and it shot itself in the foot by connecting too hard and too long with a film that wasn't even good; Spectre.
I'm giving this movie 85 out of 100 and 3 out of 5 stars.
I thank you for reading and I hope you have a wonderful day.