I can't believe this is a post I'm writing but here we are.
Ever since Dune came out it's been kind of obvious that it would garner a bunch of award nominations thanks to Denis Villeneuve doing something no other director has been able to manage; make a great Dune movie.
It managed to surpass my expectations and showed that the film was adaptable to the big screen after all. So far, the film has not won any major awards yet but with the Critics' Choice Awards hopefully, just a few weeks away (it was supposed to take place on January 9 but with the sudden outburst of COVID it's been delayed indefinitely) it'll be the first test on whether the sci-fi epic has a real shot at nabbing Best Picture next year.
It however does have some stiff competition against the critically-acclaimed Netflix film The Power of the Dog directed by Jane Campion (The Piano) thanks to Benedict Cumberbatch's rave reviews for his apparent outstanding performance as an incredibly mean homosexual cowboy. The role has been said by many to be his best performance.
And then there's Kenneth Branagh's under-the-radar Belfast which has started to ramp up as one of the best films of the year.
There's King Richard, the heartwarming sports flick about how Venus and Serena Williams became the tennis legends that they are now all through the perspective of their father, played beautifully by Will Smith. The critics have been loving this movie since it came out.
And finally there's Licorice Pizza whose latest film has had people buzzing for months ever since it started to debut at the film festivals.
Now, granted, I haven't seen any one of these films yet so I am merely speculating these films' chances of winning on word-of-mouth but I do know this. Dune is a great movie but one thing it has going against it is that it unfortunately doesn't have a concrete ending.
See, it's only the first half of a larger whole and yeah, it feels like it. The film ends right at the halfway mark of the book and even though it was a perfect decision so that the story would be handled properly it doesn't help its chances of winning Best Picture.
Between the four films the movie with the highest Rotten Tomatoes is score is The Power of the Dog with 95%. Next is Licorice Pizza with 92%, King Richard with 91%, Belfast with 86%, and Dune sits at last with 83%. Can popular opinion sway The Academy's decision-making because if so Licorice Pizza or Dune would be the big winner considering that they have the best IMDb scores with Licorize Pizza at 8.3/10 and Dune at 8.2/10.
Oh, I can't wait for these major awards to start taking place so I can see which of these movies will start winning these awards. But, being the biased woman that I am, I'm rooting for Dune.
Now, the biggest surprise of the award season has happened recently with Spider-Man: No Way Home getting, can you believe this, Oscar buzz after its jaw-dropping premiere last week.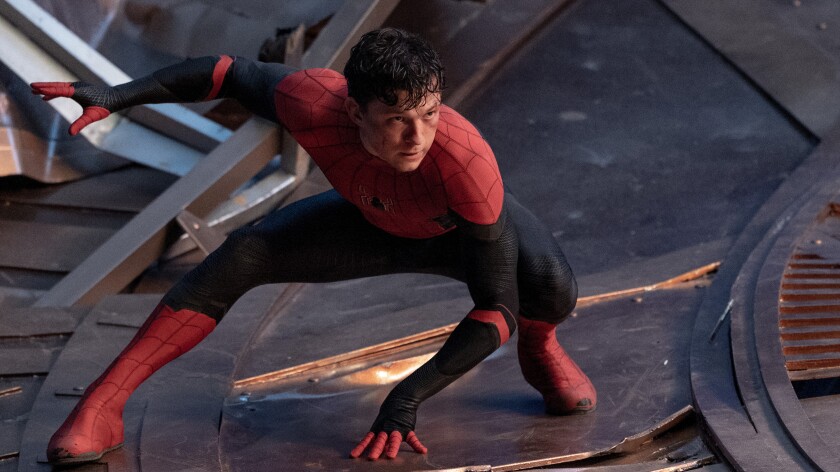 The film opened to an impressive 94% Critic score on Rotten Tomatoes, an unprecedented 99% Audience score, and 9/10 on IMDb. The film is being celebrated all over the world for what it manages to achieve and the fact that in a single week the film has made north of $800 million without a release in China and during the pandemic.
Considering all of this No Way Home has started to gain favor among critics and just might nab a spot in the Best Picture nomination race. The film it would most likely beat for such an honor is Nightmare Alley which had a bit of Oscar buzz going for it but with a dismal turnout at the box office and a mediocre 79% on Rotten Tomatoes it seems very plausible that the latest Spider-Man flick could award the Marvel Cinematic Universe with another Oscar-nominated film.
Does No Way Home deserve a Best Picture nomination? Yes…I guess. The film did manage to exceed expectations with a surprisingly well-executed storyline that tied up loose ends, provided fan service galore, and yes, it gets dark too. The film turned out to be one of the most emotional movies in the MCU with an ending that is as bittersweet as they come.
And considering that most movies nominated for Best Picture aren't nearly as entertaining as something like No Way Home yeah, sure, why not let it make history as the first Spider-Man film to ever get nominated for Best Picture. For what it managed to accomplish it deserves it.
What do you think? Do you think Dune could win Best Picture and do you think Spider-Man: No Way Home deserves a Best Picture nomination? Feel free to share your thoughts in the comments below.
I thank you for reading and I hope you have a fantastic day.