Lucasfilm hasn't confirmed that Billy Dee Williams will reprise his role for Episode IX but it's become obvious that he will as he has recently canceled a bunch of his conference engagements throughout the rest of the year. Hmm, I wonder why. And honestly, this is great news.
Every classic Star Wars character besides Lando has been involved with this current trilogy. For years Star Wars fans have been wondering where is everyone's favorite caped smuggler-turned-rebel? We had been given the explanation that he was once again Baron of Cloud City but that felt like a sorry excuse not to have him participate in the films. I'm so glad to think that finally he will get the recognition he deserves and play, hopefully, a decent-sized role in this upcoming Star Wars movie.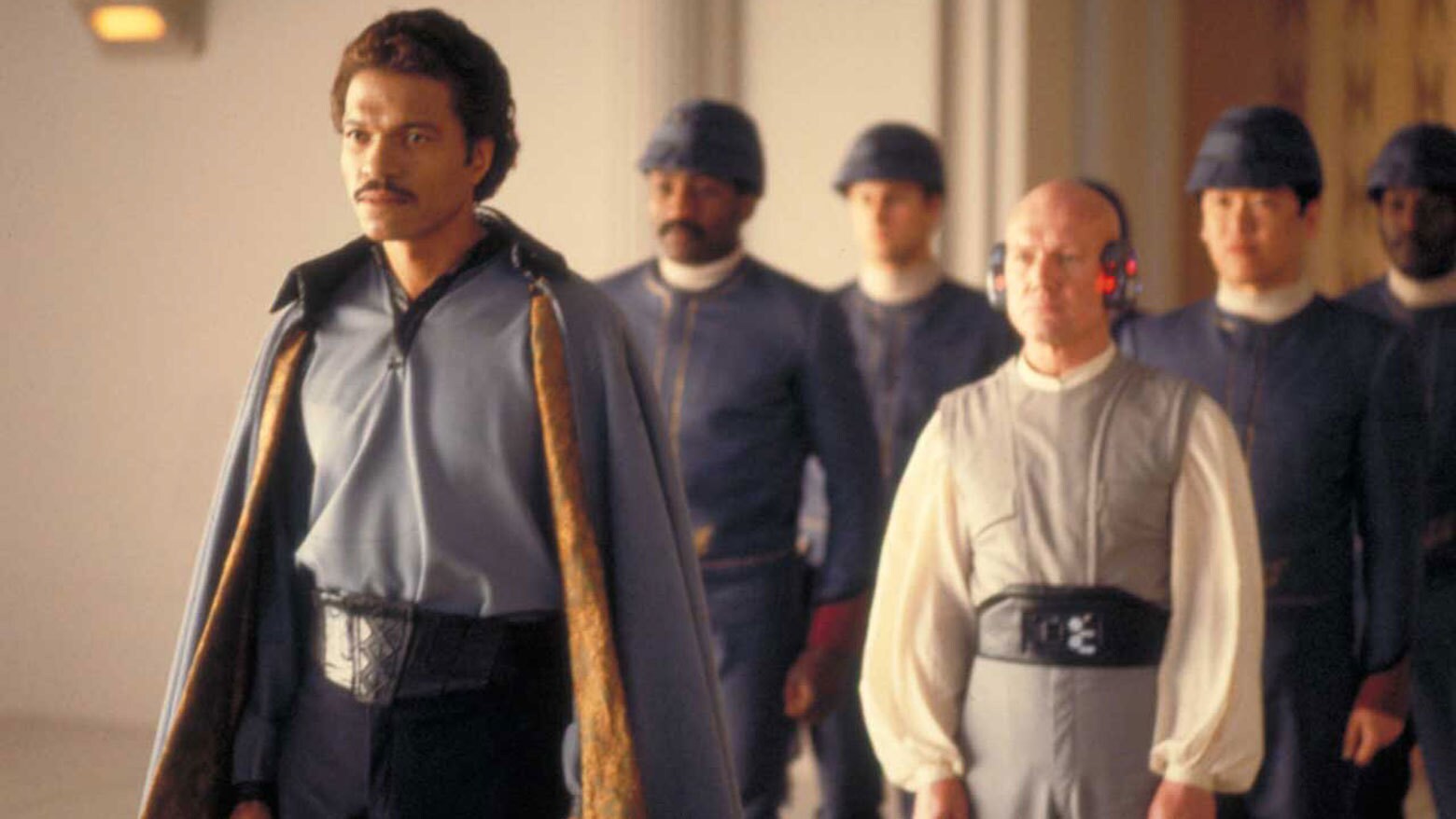 Ah, I'm so excited! I can't wait to see what Lando will be up to over thirty years after the events of Return of the Jedi and I'm so glad J.J Abrams is telling this story. He brought so much magic and nostalgia to The Force Awakens with his perfect revival of these classic characters which means he will provide Lando plenty of justice.
I would also love to see a settled down Lando with potentially a wife or at least a child. When the first rumors started coming out for Episode IX one of those rumors was that a young actress of color was being cast for a mysterious role and some people, including me, suspected that this new character could be Lando's daughter. Wouldn't that be awesome?
Not only would that perfectly fit in with the tone of this trilogy which is highly focused one the next generation of young heroes but I think I would lose it if Lando returned with a beautiful daughter in tow. I mean, can you imagine how cool she would be, cape and all?
Of course, this may be a bunch of bologna and Lando may not return in Episode IX after all, for like I said before, Lucasfilm hasn't confirmed he will appear in this trilogy finale. But if he does it will be very exciting indeed. 🙂
I thank you for reading and I hope you have a splendid day. May the Force be with you.